IT Services secures FIRAS fire stopping certification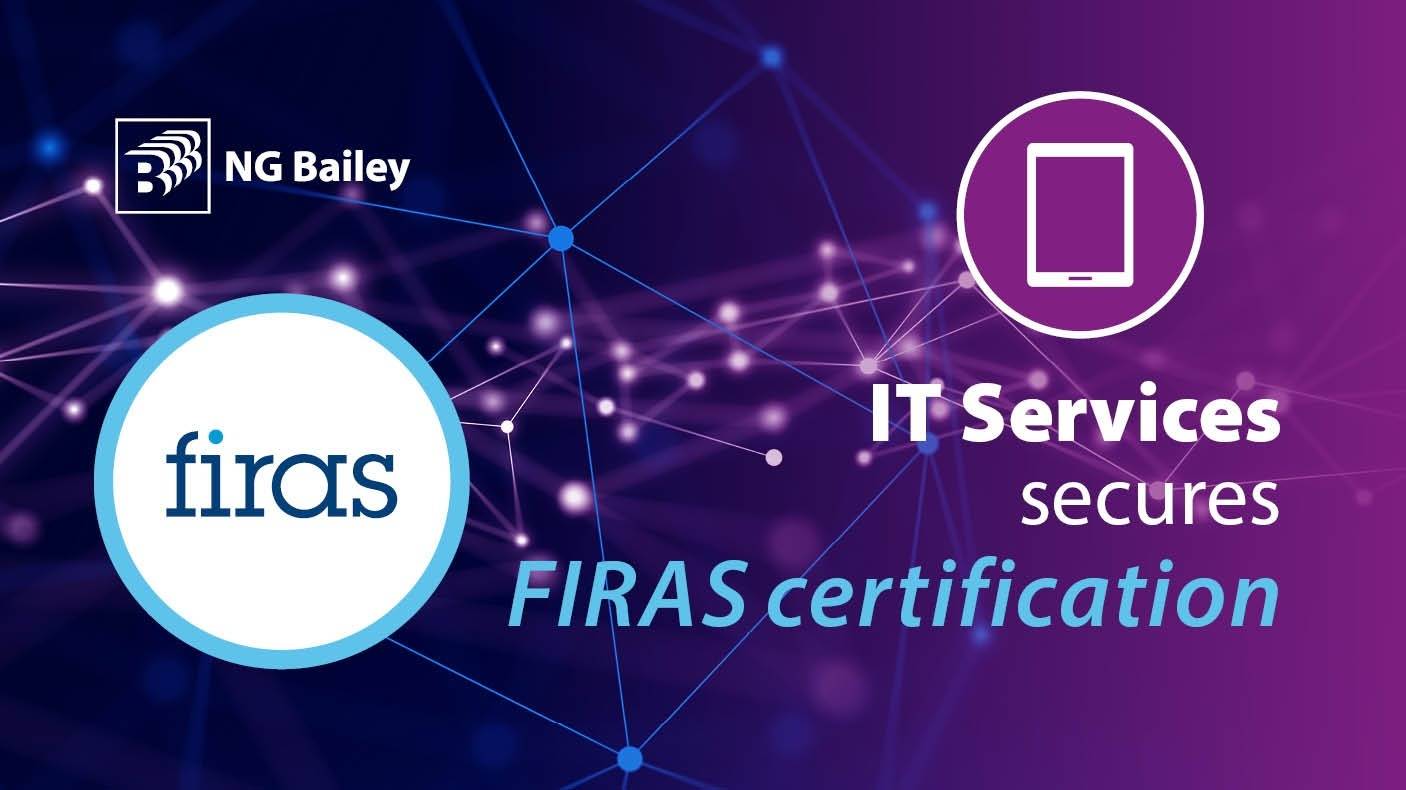 Our IT Services business unit, which forms part of our Services Division, has achieved the esteemed FIRAS fire stopping certification for penetration sealing.
The FIRAS certification is a third-party scheme for installers and is instrumental in improving the installation and maintenance standards of both passive and active fire protection products and systems.
Understanding the importance of fire safety in buildings, our IT Services team applied for the certification and underwent a stringent three stage assessment process, which included an assessment of office management systems and workmanship on site for all trade disciplines, as well as a competence assessment of supervisory and installation employees.
FIRAS certification is awarded to the contracting company, which means all operatives are held to the same standards for the discipline being assessed. With few other companies holding FIRAS certification, it places our IT Services business in a unique position in the market. It also enables us to offer our clients total peace of mind.
Sam Young, Head of Operations, IT Services, said, "Having FIRAS certification means we now have an established mark of endorsement in installing passive fire protection systems – which is crucial when fire safety has been in the spotlight over the past few years.
"We have passed office and site audits, and our key technicians and supervisors have passed both practical and theoretical tests. This demonstrates that the penetrations our engineers are making when installing cabling and containment for our customers will reach the fire safety standards required due to the competency of our workforce."
Kelly Tedesco, Managing Director – IT Services, also said "This is a fantastic achievement for IT Services, the team worked hard to ensure we were compliant in all elements of the assessment. I would like to say well done to the team members who helped us to achieve this certification, which is a testament to our commitment to fire safety."