Over 800 organisations receive new funding to tackle loneliness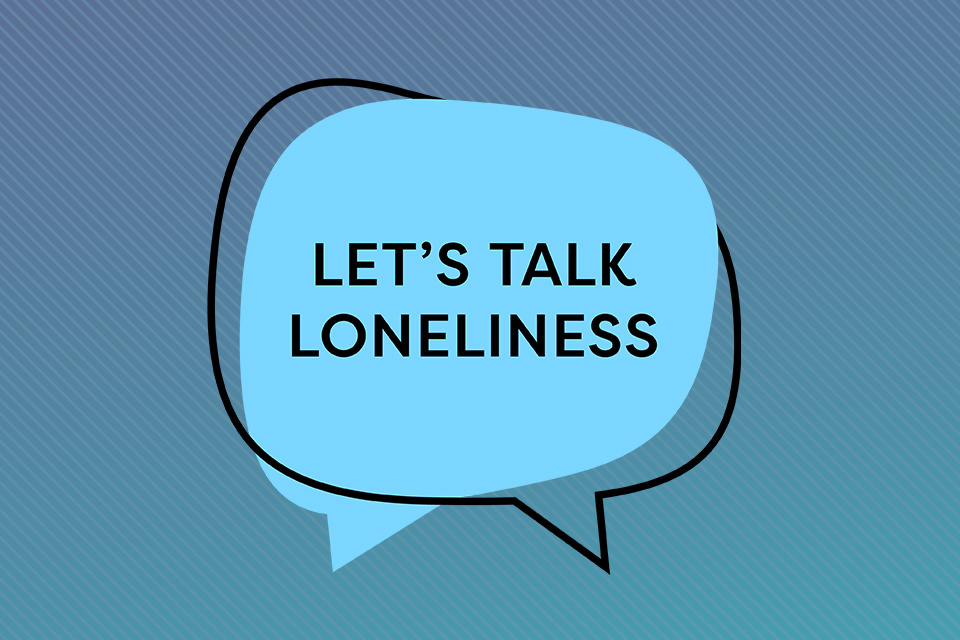 • Over 840 charities, community groups and small grassroots organisations across England to benefit
• Announcement comes one year on from Government relaunching 'Let's Talk Loneliness' campaign
• Minister for Loneliness visits Cultivating Community in Somerset to see how grant funding will help them tackle loneliness
• WhatsApp among more than 70 organisations that pledges new measures
Over 840 charities, community groups and grassroots organisations tackling social isolation have received a share of £4m to tackle loneliness, as the country continues to build back better from the pandemic.
Projects across England, including songwriting workshops in Devon, dance classes in Bedfordshire, and online chat services in Durham, have been awarded grants ranging from £300 to £2,500.
The funding is designed to help local organisations with an annual income of less than £50,000 bring people and communities together.
The grants will be used to tackle loneliness and isolation in different ways – from covering the costs of technology and equipment to bring people together in a safe and secure way, to strengthening their services through training and development to provide long-term impact.
The Minister for Loneliness marked the announcement with a visit to Cultivating Community in Somerset, who have benefited from The Local Connections Fund.
Thanks to a grant worth £1502, the organisation is running a programme called 'Planting Seeds of Connection'. The programme enables the elderly and isolated to grow plants and flowers, and whilst doing so connecting with others, to help tackle loneliness.
Baroness Barran, Minister for Loneliness, said:
As we emerge from lockdown, it's critical to remember that some people will remain isolated, and loneliness will not simply go away. This is why the Government is committed to continuing to tackle loneliness as a national priority.

The local organisations benefiting from these grants are a powerful way of connecting small groups of people across communities in England. I'm delighted that the Local Connections Fund is giving people an opportunity to do things they enjoy, whilst helping tackle loneliness.

It is a privilege to have worked alongside the organisations in the Tackling Loneliness Network to produce our action plan, and I am confident that the commitments we've made will be a positive step towards ending the loneliness that has blighted so many lives in the past year.
The Local Connections Fund is made up of £2 million from the Department for Digital, Culture, Media and Sport and £2 million from The National Lottery Community Fund. The second round of funding for the Local Connections Fund will be provided by The National Lottery Community Fund and applications for this will launch in the summer of 2021.
The funding coincides with one year since DCMS relaunched its long-running campaign, Let's Talk Loneliness, to remind people that there is no shame in asking for help. To mark this milestone, the Loneliness Minister has released Emerging Together: the Tackling Loneliness Network Action Plan, to recognise that tackling loneliness will remain a national priority for the Government.
The action plan has set out key themes and actions decided by the Tackling Loneliness Network, which includes over 70 organisations. Members of the network have committed to self-funded actions which will help local communities tackle loneliness, including:
WhatsApp will develop a chatbot messaging service that will offer anyone impacted by loneliness a simple and secure way to find information and support services.
JCDecaux has committed to look at how relevant content to help signpost young people to loneliness support and services could be included on their network of free, fast wifi spots on high streets across the UK.
The Association of Convenience Stores will produce a guide for its members on wellbeing and tackling loneliness
Since the beginning of the pandemic, over £34 million of the £750 million charity funding package has gone directly towards reducing loneliness, and a further £50 million to organisations supporting people with their mental health. In total, over 14,000 charities have benefited.
Elly De Decker, England Director at The National Lottery Community Fund, said:
Throughout the pandemic we've continually seen the impact that grassroots groups and charities are having on their local communities. The grants made through the Local Connections Fund have empowered small organisations across England to make a huge difference – supporting individuals to build connections, reducing feelings of isolation and helping communities to thrive.

We are proud to have distributed this funding on behalf of DCMS, and now look ahead to the summer when a further £2 million of National Lottery funding will be made available – through the Local Connections Fund – to help charities and community groups address loneliness and create social connections in their local areas.
Sophie England, Public Policy Programmes Manager UK at Facebook, said:
It has been a real privilege to represent Facebook on the Tackling Loneliness Network over the past year and to work with such an inspiring network of companies, organisations and individuals. While there are many fantastic resources and services open to those impacted by loneliness, it can be really difficult to know where to go to find them. The WhatsApp chatbot messaging service will provide a free and simple way to access this information, ensuring that anyone impacted by loneliness can find the support they need.
Notes to editors
Organisations that have been awarded grants from the Local Connections Fund include:
Imagination Dance in Bedfordshire which has been awarded £980 for their Actively Connecting project, which supports older people and those who are living with dementia to maintain an active lifestyle. The grant is being used to provide online classes which have been impacted due to the pandemic.
Cheesy Waffle Project in County Durham who are using their grant of £1,928 for their Check In & Chat service. This service provides one-to-one support to children, young people and adults with mental health and individual needs to help them feel more supported, less isolated and part of their local community.
Jamming Station in Devon is using its £2,500 grant to deliver its More Than Words songwriting and spoken word workshops to three groups of people: 16-18 year old songwriters; 18-30 year old songwriters; and poets, rappers and lyricists. The project addresses loneliness and isolation in young people through mentoring and creating a safe space for them to explore and develop.
Places for Nature in Devon which has been awarded a grant of £1,324 for its Our Places for Nature: Virtually Together project. The virtual nature-themed interactive workshops motivates communities to get outdoors and make changes to their gardens and, once out of lockdown, to their communal outdoor spaces. The project brings together neighbours virtually and enables new friendships to be established.
Basilon Pride in Essex is using its £300 grant for Basildon Pride Digital 2021 to improve its digital presence and hold an online celebration of LGBT+ History Month. The project provides easier access to users from a smartphone, to help reduce feelings of loneliness and isolation and build new relationships across the local LGBT+ community.
Karibu Community Action in Kent has been awarded £2,489 for its Digital Inclusion project. The funding is being used to provide 12 BAME families with tablets to enable them to keep up with virtual education and work. It helps to connect families and also signposts them to tools to help with online learning at home.
EPIC Dad in Suffolk is using its £2,500 grant for the EPIC Dad Fun Bag Project. The funding will support fathers and father figures by providing and safely delivering fun bags to family homes in the local communities. The project aims to encourage families to spend quality time together by providing some practical support in the way of games, toys, crafts, puzzles and other fun activities.
Over the last three years, the UK Government has been leading the way on tackling loneliness:
It created the world's first Minister for Loneliness and published the world's first Government loneliness strategy in October 2018, containing 60 commitments from nine Government departments. Implementation of the strategy is ongoing and the Government published a first annual report in January 2020 setting out our progress;
It launched the first Government fund dedicated to reducing loneliness worth £11.5 million, which is supporting 126 projects to transform the lives of thousands of lonely people across England;
It launched the inaugural #LetsTalkLoneliness campaign in June 2019 to help raise awareness and tackle stigma.
The National Lottery Community Fund is the largest community funder in the UK, awarding money raised by National Lottery players to communities across England, Scotland, Wales and Northern Ireland. Since June 2004, it has made over 200,000 grants and awarded over £9 billion to projects that have benefited millions of people.