Bill's Soho unveils new reopening cocktail menu & limited edition dishes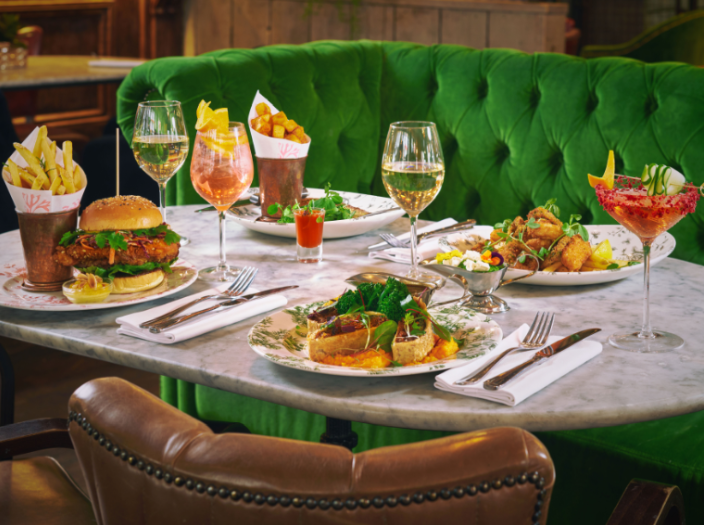 Today, Bill's Soho has revealed its plans for a vibrant summer ahead with new limited-edition dishes, cocktails and entertainment, ahead of 17 May reopening.
Kicking things off in style, Bill's Soho will play host to a Twist & Shout band, performing summer anthems live for guests to enjoy on the night of Monday, 17 May.
May 2021 will also see the launch of a brand new Twist & Shout cocktail menu at Bill's, capturing the excitement of the months ahead and giving visitors something to shout about.
The new menu includes four tipples to choose from, including the Bill's Pink Gin Twist (Beefeater Pink Gin, Fever-Tree Aromatic Tonic & Prosecco), which will be available for just £1.99 during opening week (17-23 May).
Another favourite from the cocktail menu is sure to be the Twistin' The Night Away (Beefeater Blood Orange Gin & Fever-Tree Mediterranean Tonic), destined to be the perfect accompaniment to a summer's evening.
Continuing the celebrations in true Bill's fashion, from 17 May to 30 June, the restaurant will be turning British favourites on their head with new limited-edition dishes featuring twists on much-loved classics.
The new dishes include: Coronation Chicken Burger with buttermilk fried chicken, curry mayo and mango chutney, and the vegan-friendly Beet Wellington, which sees an interesting take on a dish we've come to know and love.