What Is Not Covered by Homeowners Insurance?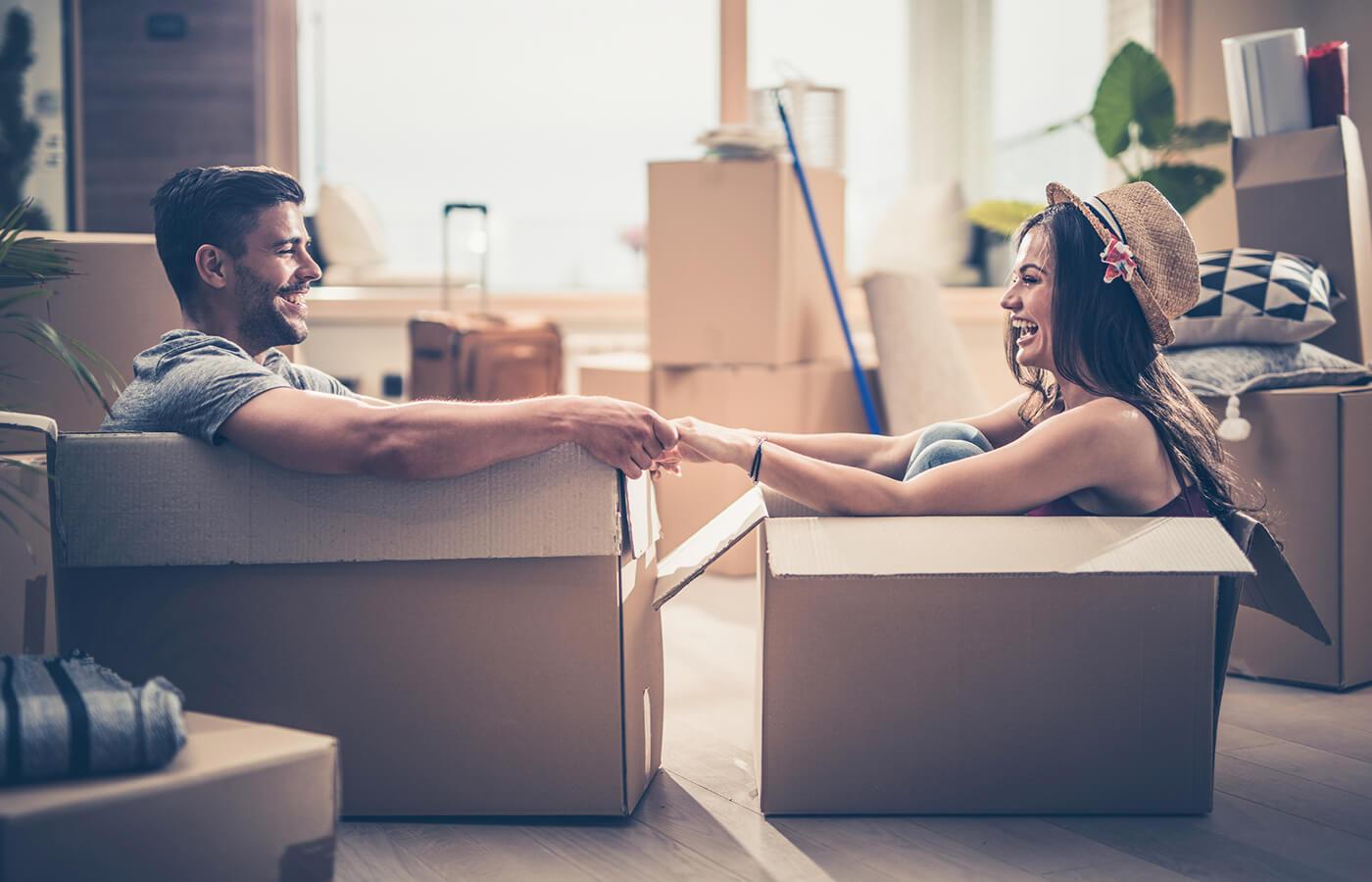 Through April 20, 2021, Experian, TransUnion and Equifax will offer all U.S. consumers free weekly credit reports through AnnualCreditReport.com to help you protect your financial health during the sudden and unprecedented hardship caused by COVID-19.
In this article:
Owning or buying a home comes with lots of new and unexpected expenses. One of the most important is homeowners insurance. While there's no law requiring it, most mortgage lenders insist borrowers carry a homeowners insurance policy to safeguard the property's value in case of disaster. Before you purchase a home insurance policy, however, you need to understand what it does and doesn't cover. For example, most home insurance doesn't cover damage from floods, earthquakes or drain backups. Here's what you should know to make sure your home insurance has got you covered.
What Is Not Covered Under a Homeowners Insurance Policy
When buying homeowners insurance, it's important to understand exactly it includes—and what it doesn't. Standard homeowners insurance generally doesn't cover the following perils:
Earthquakes, floods, sinkholes and landslides: Home fires or burglaries can happen anywhere, but some risks are more prevalent in certain parts of the country. For example, Florida is prone to sinkholes, while earthquakes are common in California. Since many homeowners don't need coverage for these location-specific perils, they aren't part of standard homeowners insurance policies.
Sewer backups, septic tank backups, drain backups or sump pump failures: Any one of these unpleasant situations can cause thousands of dollars in water damage to your home and belongings. Unfortunately, that damage usually isn't covered by homeowners insurance.
Maintenance issues: Normal wear and tear on your home, or problems caused by your failure to maintain your home, aren't covered by homeowners insurance. If a hurricane rips the roof off your house, homeowners insurance will cover it. If your 30-year-old roof develops a leak on its own, however, insurance won't typically cover it. Infestation by animals or insects, such as termites, is not covered either.
Dog attacks: Fluffy wouldn't hurt a flea … or would he? Homeowners insurance may or may not cover you if your dog bites someone on your property, so it's important to verify the rules of your specific policy. Some insurance companies cover liability protection and medical costs for dog bites. Others won't insure homeowners who own breeds the insurer considers dangerous (pit bulls and Rottweilers are common examples) or will make you sign a waiver releasing them from liability for dog attacks.
Standard homeowners insurance doesn't cover damage you intentionally cause to your home or damage resulting from war, government seizure or destruction of your property, nuclear accidents or pollution.
What Is Covered Under a Homeowners Insurance Policy
You can expect a standard homeowners insurance policy to cover the following:
Liability protection and no-fault medical costs: If a guest or visitor is injured on your property, homeowners insurance can cover legal fees and settlement costs arising from a lawsuit, as well as medical care for the injured party. It could also cover any damage that your family members cause to another person or their property, such as your daughter throwing a football through a neighbor's window.
The structure of your home: Structure or dwelling coverage pays to repair or replace your home if it's damaged or destroyed by fire or smoke, wind (including hurricanes and tornadoes), hail or lightning, vandalism or theft. Homeowners insurance generally also covers water damage, but there are usually very specific definitions of what type of water damage is or isn't covered. For example, flooding from a burst pipe is typically covered, but flooding from a sewer backup is not. Most homeowners insurance also covers detached structures on your property, such as garages, gazebos, tool sheds, walls and fences.
Personal property stolen or damaged by a covered incident: Homeowners insurance covers loss of or damage to the property in your home, such as furniture, clothing, housewares and electronics. It may also cover personal possessions you keep in your car, storage space or other location outside the home. There are, however, usually limitations on coverage for items such as jewelry, furs, fine art and computers. If you need additional coverage, you'll have to buy a "floater" policy for those items.
Loss of use and additional living expenses: Homeowners insurance could pay for you to live elsewhere while your home is being repaired after a covered incident. That includes the cost of a hotel, apartment or rental home, meals and any other expenses resulting from being displaced. There are generally limits on either the dollar amount or time frame of this coverage.
Do you live near a volcano or an airport? Probably not, but if so, you can rest easy knowing that homeowners insurance usually covers damage from volcanic eruptions and airplanes. It also generally covers your property during incidents of riot or civil unrest, according to the Insurance Information Institute.
Optional Insurance Policies Not Covered by Homeowners Insurance
Although there are a few things a homeowners insurance policy doesn't cover, you can still get coverage for most of them—you'll just have to buy it separately. Additional policies you may want for your home include:
Flood insurance: If your home is in a flood zone, your mortgage lender may insist on flood insurance. Even if flood insurance isn't required, purchasing it can help protect your home. Homeowners are five times as likely to be affected by a flood as by a fire, according to the Federal Emergency Management Administration (FEMA). Use FEMA's flood map to see if you're in a flood zone and, if so, whether FEMA categorizes your area as low, moderate or high risk. FEMA's National Flood Insurance Program (NFIP) offers flood insurance of up to $250,000 for structures and $100,000 for personal property. If you need more coverage, investigate non-NFIP flood insurance from a private insurer.
Earthquake insurance: Earthquake insurance covers your dwelling, personal property, loss of use and the cost of rebuilding your home to current building code standards. It usually covers damage from landslides too; they're considered "earth-moving" events. Deductibles for earthquake insurance can be steep—up to 25% of the coverage limit—but if you live in earthquake country, it's better to have some coverage than nothing at all. Earthquake insurance is available from private insurance companies or, if you live in California, through the publicly managed California Earthquake Authority (CEA).
Sinkhole insurance: Sinkholes differ from other perils because they not only damage your home but also destroy the land under it, and land isn't covered by homeowners insurance. Still, some states require insurers to offer sinkhole insurance as an endorsement or additional policy. Although the coverage is often very expensive, it can be worth the cost if sinkholes are common where you live.
Sewer, sump pump, septic tank or drain backup insurance: This coverage can be purchased as a separate policy or an endorsement to your homeowners policy. The cost is generally reasonable.
How to Save on Home Insurance
Depending on where you live, you may need or want more homeowners coverage than the standard policy provides. Fortunately, there are plenty of ways to protect your home and still keep costs down.
Improve your credit score. In many states, a good credit score may help you qualify for lower insurance rates. That's because some insurance companies check your credit and use credit-based insurance scores—a special type of insurance score—to assess how likely you are to file a claim. Before you apply for homeowners insurance, check your credit report for any negative information, such as delinquent accounts. Your credit reports from all three major credit bureaus are available for free through AnnualCreditReport.com. Your credit report and scores can be had for free directly through Experian as well. You can help improve your credit score by paying all your bills on time, reducing your debt and avoiding applications for new credit.
Increase your deductible. The deductible is the amount you'll pay before the insurance company pays out your claim. Homeowners insurance deductibles may be either a dollar amount (typically starting at $500) or a percentage of the total claim amount (such as 2%). Raising your deductible generally reduces your premiums; however, be sure you can handle the additional cost should you have to file a claim.
Shop around. You can research and get quotes for homeowners insurance online or by contacting an insurance agent. You may get more options by working with an independent agent who represents several insurance carriers, not just one. Compare at least three companies' quotes for the same amount and type of coverage, with the same deductible, before making a decision.
Ask about discounts. There are plenty of ways to get policy discounts; investigate what each insurer has to offer. You'll typically get a discount for "bundling"—that is, buying more than one type of insurance policy from the same company. Some insurers offer discounts for paying your premium in full upfront, setting up autopay or buying insurance online. Employers and membership organizations often offer discounts for employees or members who use certain insurance providers.
Protect your home. Taking steps to safeguard your home can lower your insurance premiums as it reduces your risk. For example, you might receive discounts for installing smoke detectors or storm windows; replacing outdated heating, plumbing or electrical systems; or installing safety and security features such as burglar alarms, smoke detectors or a fence around your swimming pool.
Protect Your Investment With Home Insurance
Like any type of insurance, homeowners insurance can be complicated. Read your policy carefully to make sure it covers the biggest risks that might affect your home. If you're not sure about something, ask your insurance company for clarification.
Your home is your biggest investment, so don't skimp on protecting it. Maintaining a good credit score can help you qualify for lower premiums so you can get the coverage you need and still keep a roof over your head.