Widow Of Ipswich Man Killed By Asbestos Cancer Seeks Information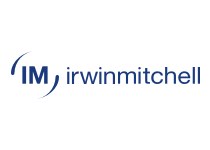 22.01.2021
---
Want to share your news with your industry? Submit a press release.
---
Top 1000 Companies Ranked by Revenue – in Multiple Sectors & Countries.
---
Details Sought On Working Conditions Man Who Died Three Weeks After Diagnosis Faced
The widow of a Suffolk man who died from asbestos cancer is appealing to his former colleagues for information that may help determine how he fell ill.
Christopher Pert, from Ipswich, was diagnosed with mesothelioma in May last year following months of struggling to breathe. A terminal cancer of the lining of the lungs, mesothelioma is most commonly associated with exposure to asbestos often decades previously.
His condition deteriorated and he died in a hospice less than a month later, at the age of 73.
Prior to his death, Christopher instructed asbestos-related disease experts at Irwin Mitchell to investigate his illness. His widow Shirley is now continuing with the investigation. She is joining her legal team in appealing to Christopher's former workmates to come forward with any information that may establish where his asbestos exposure had taken place.
In particular, they are seeking details on the working conditions faced by Christopher during his employment with Atco in Suffolk, and also Ransome Sims and Jeffries Ltd in Ipswich.
Expert Opinion

"It has been an incredibly difficult time for Shirley, having lost her husband to this terrible disease.

Through our work, we sadly come across many families devastated as a result of asbestos exposure. Mesothelioma is a particularly unpleasant illness which often develops decades after the initial contact has occurred.

We cannot change what happened to Christopher, but we are determined to get the answers that he wanted and Shirley is now continuing to seek.

We would welcome anyone coming forward with information that could help. Any detail, no matter how small, could prove vital in our investigation."

Rosemary Giles – Partner
Christopher was employed by Atco, a lawnmower manufacturer, between 1969 and 1972. He worked on the production line, which he recalled was an industrial environment.
Between 1974 and 1977, Christopher worked for Ransome Sims and Jeffries Ltd, a major agricultural machinery manufacturer producing traction engines, trolleybuses, ploughs, lawnmowers, combine harvesters and other tiling equipment. His role required him to be on the factory floor, which was also an industrial environment.
Christopher was diagnosed with mesothelioma on 22 May 2020, after suffering from breathlessness. He had to attend hospital to have his lungs drained.
Christopher died in a hospice on 14 June.
Following Christopher's death, Shirley said: "It's been several months since we lost Christopher and every day is still such a struggle. He was the most loving husband and dad, and it's so hard to believe he isn't here anymore.
"It was particularly difficult to have to watch him deteriorate so quickly, as he was generally fit and healthy before all this.
"Then we were dealt another blow when we found out his work could be to blame; it devastated him.
"While nothing will bring Christopher back, we need to get the answers that he sought before he passed. That's the least he deserves, and we would be so grateful if anyone with information could come forward and help us."
Anyone with information that may assist with this case is asked to contact Rosemary Giles on 01223 791898 or by e-mail at rosemary.giles@irwinmitchell.com.
Find out more about Irwin Mitchell's expertise in handling asbestos-related disease cases