Bradford Mum With Cervical Cancer Charts Battle In Book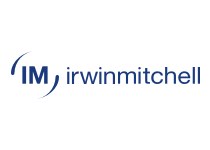 15.01.2021
Trainee Midwife's Smear Test Incorrectly Reported As 'Normal'
A Bradford mum-of-three diagnosed with cervical cancer after her smear test was incorrectly reported as 'normal' has written a book to raise awareness of the life-threatening disease.
Sarah McDonald, from Allerton, was given the devastating news in May 2016. Less than three years prior, she had undergone routine cervical screening, the result of which was reported as normal. It took until August 2019 for Sarah to be made aware of the error in the reporting of her 2013 cervical screening.
Following this, Sarah instructed medical negligence experts at Irwin Mitchell to investigate her illness and whether the cancer should have been identified and treated sooner.
Lawyers secure admission over cervical cancer smear test results
The Leeds Teaching Hospitals NHS Trust, which was responsible for analysing Sarah's cervical screening results admitted that it incorrectly interpreted the smear test as 'normal' when it should have been 'borderline'.
If the test had been correctly recorded Sarah would have been referred for further treatment to remove cells likely to become cancerous and wouldn't have developed invasive cervical cancer, the Trust admitted. She would also have avoided a subsequent hysterectomy, early menopause as well as chemo-radiotherapy and a colostomy that was necessary when it was found the cancer had returned and spread to her bowel.
The Trust has apologised to Sarah, acknowledging that "the standard of care was not at the level" she was "entitled to expect" and "fell short of expectations."
Mum supports Cervical Cancer Prevention Week
Now 35, trainee midwife Sarah is joining with her legal team in marking Cervical Cancer Prevention Week by raising awareness of the disease. She has also written a book encouraging woman to attend cervical screening tests and providing an insight into life following a diagnosis of cervical cancer.
Expert Opinion

"The past few years have not been easy for Sarah, firstly being told she had developed cervical cancer, and secondly finding out that it could have been avoided had the abnormal cells been identified and treated back in 2013.

While nothing can make up for what Sarah and her family have been through, we welcome the hospital Trust's admission and apology.

We also urge that lessons are learned as it's important that there's not a loss of confidence in the cervical cancer screening programme and women continue to attend appointments."

Samuel Hill – Senior Associate Solicitor
Our client develops cervical cancer symptoms
Two years on from her smear test in 2013, Sarah began to suffer abdominal pain. Around August 2015, she was experiencing abnormal bleeding and increased pain.
Sarah, who was training to be a teacher at the time, went to see a GP and was referred for further investigation. She saw a gynaecologist in February 2016.
The bleeding worsened. Following surgery in which a biopsy was taken, cancerous cells were identified. Doctors told Sarah that they were unable to remove all of the cancerous cells and she would need a hysterectomy. The hysterectomy was carried out in August 2016 and she was given 'the all clear.'
Three months later, Sarah began suffering from low back pain. She attended a follow-up appointment in January 2017, and within two weeks she was informed the cancer had returned.
The following month, Sarah said she was advised that the cancer had reached her bowel. She underwent chemotherapy, radiotherapy and had a colostomy fitted. As a result of the chemo-radiotherapy Sarah experienced iatrogenic menopause. She finished treatment in May 2017 and was given 'the all clear' that August.
Sarah lives with husband Karl. The couple have three children – Meadow, 12, Phoebe, 11, and Joseph, seven.
Mum pens book charting cervical cancer battle
Following her illness, Sarah wrote a book called 'The Spider in Mummy's Tummy: My Family's Cervical Cancer Journey.'
She explained: "Throughout my treatment, I was so focused on recovery but I would have a meltdown every week as I was worried the chemotherapy and radiotherapy wasn't working. Even after getting the all clear, my anxiety heightened and I was convinced that the cancer was going to come back.
"In September 2018, I had counselling and it was suggested I write everything down. This led me to write my story about the cancer and make it something that others could relate to. I found the whole process very therapeutic."
Vital women aware of signs of cervical cancer
She said: "Being diagnosed with cancer was devastating enough, but to then learn that it could have been avoided was difficult for me to accept. Thankfully, my family and friends have been incredibly supportive and helped out with things at home and looking after the children.
"While I cannot change what has happened to me, I acknowledge that mistakes happen and I'm grateful for the apology from the NHS. I do not bear a grudge and I admire the service that the NHS provides greatly.
"The whole experience also led me to change my job. At the time I was training as a teacher and had just qualified. I couldn't cope with the anxiety and found it hard to focus on the children at that time. I am now training as a midwife; I have always been interested in this and after what I have been through I realised that life is too short to not give it a go. I am also keen to help look after and care for other people and try and do my bit for the NHS.
"I hope that by sharing my story, it will raise awareness on the symptoms of cervical cancer and help women know what to look out for. I wouldn't want anyone else to suffer like I have."
Sarah's book is available to buy here.
Cervical Cancer Prevention Week runs from 18 to 24 January. For more information visit www.jostrust.org.uk