Clifford Chance | Clifford Chance advises KfW IPEX-Bank on financing Obton Group's acquisition of photovoltaic farm portfolio in Poland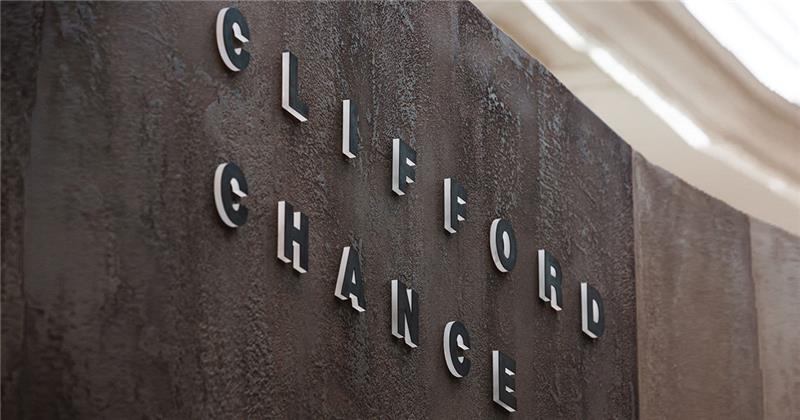 Clifford Chance advises KfW IPEX-Bank on financing Obton Group's acquisition of photovoltaic farm portfolio in Poland
19 January 2021
Clifford Chance advises KfW IPEX-Bank on financing Obton Group's acquisition of photovoltaic farm portfolio in Poland
International law firm Clifford Chance has advised German state-owned development bank KfW IPEX-Bank on the financing of the acquisition of 51 photovoltaic farms in Poland by Danish solar energy investor Obton A/S and its group companies.
The photovoltaic farms have a total power generation capacity of 46 MW. The PV farms were acquired from the Korean photovoltaics producer Hanwha Q Cells GmbH in a complex cross-border transaction at the stage when the projects were transitioning to the operational phase.
---
Want to share your news with your industry? Submit a press release.
---
Top 1000 Companies Ranked by Revenue – in Multiple Sectors & Countries.
---
KfW IPEX-Bank as provider of the financing is one of the most prestigious German banks, supporting environmental and climate protection projects globally. The financing was KfW IPEX Bank's first transaction in Poland's renewable energies market, and one of the largest cross-border financings of photovoltaic farms in Poland.
The international Clifford Chance team advising KfW IPEX-Bank comprised partner Christof Häfner, associate Gregor Zymek, legal support assistant Antonia Kipry and transaction lawyer Sonja Lukner (all Banking & Finance, Frankfurt), as well as a Polish team comprising partner Andrzej Stosio, associates Michał Jadwisiak, Natalia Karasiewicz and Mateusz Ciechomski (all Banking & Finance) as well as partner Agnieszka Janicka and counsel Paweł Puacz (both Corporate/Energy and Natural Resources), partner Daniel Kopania and associate Adrian Król (both Real Estate) (all Warsaw).
Danish law firm Kromann Reumert advised on Danish legal aspects of the transaction.
Clifford Chance berät KfW IPEX-Bank bei Finanzierung der Obton-Gruppe für ein Photovoltaikpark-Portfolio in Polen
Die internationale Anwaltssozietät Clifford Chance hat die deutsche staatliche Förderbank KfW IPEX-Bank bei der Finanzierung des Erwerbs von 51 Photovoltaikparks in Polen durch den dänischen Solarenergie-Investor Obton A/S und dessen Konzerngesellschaften beraten.
Die Photovoltaikparks haben eine Gesamtstromerzeugungskapazität von 46 MW. Sie wurden in einer komplexen grenzüberschreitenden Transaktion vom koreanischen Photovoltaikhersteller Hanwha Q Cells GmbH erworben, als die Projekte in die Betriebsphase gingen.
Die KfW IPEX-Bank, die die Finanzierung durchführte, ist eine der renommiertesten deutschen Banken, die Umwelt- und Klimaschutzprojekte weltweit unterstützt. Die Finanzierung war die erste Transaktion der KfW IPEX-Bank im polnischen Markt für erneuerbare Energien und gleichzeitig eine der größten grenzüberschreitenden Finanzierungen von Photovoltaikparks in Polen.
Das internationale Clifford Chance-Team für die KfW IPEX-Bank umfasste Partner Dr. Christof Häfner, Associate Gregor Zymek, Legal Support Assistant Antonia Kipry, Transaction Lawyer Sonja Lukner (alle Banking & Finance, Frankfurt) und ein polnisches Team, bestehend aus Partner Andrzej Stosio, den Associates Michał Jadwisiak, Natalia Karasiewicz und Mateusz Ciechomski (alle Banking & Finance) sowie Partnerin Agnieszka Janicka, Counsel Paweł Puacz (beide Corporate/Energy and Natural Resources), Partner Daniel Kopania und Associate Adrian Król (beide Real Estate) (alle Warschau).
Die dänische Anwaltskanzlei Kromann Reumert beriet zu den dänischen rechtlichen Aspekten der Transaktion.
Clifford Chance doradza KfW IPEX-Bank w związku z finansowaniem nabycia portfela farm fotowoltaicznych w Polsce przez Grupę Obton
Międzynarodowa kancelaria Clifford Chance doradzała niemieckiemu państwowemu bankowi KfW IPEX-Bank w związku z finansowaniem nabycia 51 farm fotowoltaicznych w Polsce przez Obton A/S, duńskiego inwestora w sektorze energetyki słonecznej, oraz spółki z jego grupy kapitałowej.
Łączne moce wytwórcze nabywanych elektrowni fotowoltaicznych wynoszą 46 MW. Spółka nabyła farmy fotowoltaiczne od koreańskiego producenta ogniw fotowoltaicznych Hanwha Q Cells GmbH na etapie przejścia projektów w fazę eksploatacji w ramach złożonej transakcji transgranicznej.
KfW IPEX-Bank, podmiot zapewniający finansowanie transakcji nabycia, to jeden z najbardziej renomowanych niemieckich banków, wspierający projekty z zakresu ochrony środowiska i klimatu na całym świecie. Transakcja finansowania była pierwszą transakcją KfW IPEX-Bank na polskim rynku energii odnawialnej i jedną z największych transgranicznych transakcji finansowania nabycia farm fotowoltaicznych w Polsce.
W skład międzynarodowego zespołu z kancelarii Clifford Chance doradzającego KfW IPEX-Bank weszli Christof Häfner (partner), Gregor Zymek (associate), Antonia Kipry (asystent prawny) oraz Sonja Lukner (prawnik transakcyjny) z Departamentu Bankowości i Finansów w biurze Clifford Chance we Frankfurcie, a także następujący prawnicy z biura Clifford Chance w Warszawie: Andrzej Stosio (partner), Michał Jadwisiak (associate), Natalia Karasiewicz (associate) i Mateusz Ciechomski (associate) z Departamentu Bankowości i Finansów, Agnieszka Janicka (partner) i Paweł Puacz (counsel) z Departamentu Korporacyjnego/Grupy Energetyki i Zasobów Naturalnych oraz Daniel Kopania (partner) i Adrian Król (associate) z Departamentu Nieruchomości.
Duńska kancelaria prawna Kromann Reumert doradzała w związku z aspektami transakcji dotyczącymi prawa duńskiego.