Mitie wins new contract with Bravissimo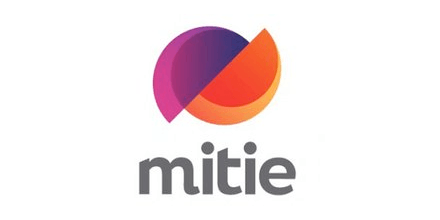 Mitie has won a new three-year contract to provide maintenance and security services for Bravissimo, the lingerie and swimwear retailer. The new partnership, which started on 23 October 2020, sees Mitie delivering security, repair and maintenance services for all 28 Bravissimo sites in the UK, including its 26 retail stores, as well as its head office and warehouse in Warwickshire.
In Bravissimo's 26 stores, Mitie will ensure that stores' safety equipment – such as sprinklers, emergency lighting, fire alarms and extinguishers – is working correctly, as well as maintaining boilers and heating systems in line with gas safety regulations and checking that water systems are not accumulating bacteria. These health and safety reviews are essential to ensure that the shops are safe for Bravissimo employees and customers.
Designing a forward maintenance and replacement plan for equipment, such as HVAC, in all 28 sites is also central to the contract. Mitie will review and collect equipment data, such as equipment condition, downtime and repair costs. This information will then be used to create a forward maintenance plan to manage the retailer's repair and replacement regimes, giving a better understanding of potential costs and supporting financial planning.
Technology will be a key part of the contract, with Mitie setting-up a 24/7 helpdesk and rolling out its facilities management app to allow Bravissimo employees to contact Mitie colleagues and raise issues, ranging from a broken automatic door in store or a conveyor not rolling correctly at the warehouse, with them.
In addition to this, Mitie will provide Bravissimo site managers with access to its reporting platform, Mozaic. Through Mozaic, Bravissimo colleagues will be able to access a detailed activity log, including number of jobs carried out and time spent on each task, to ensure Bravissimo is always up-to-date on the work carried out across its sites.
As part of the contract, Mitie is also providing security services, including key holding, CCTV and alarm monitoring, for all 28 sites in the UK.
Carlo Alloni, Managing Director, Technical Services and Integrated Facilities Management, Mitie, said:
"We're very pleased to have been chosen by Bravissimo to deliver maintenance and security services at its 28 sites. We look forward to using our technology, coupled with our engineering expertise, to deliver a robust maintenance programme that will ensure the best experience for both the Bravissimo team and their customers."
David Hinckley, Health, Safety & Facilities Manager, Bravissimo, said:
"We were overwhelmed with the understanding and opportunity that Mitie brought with them to the table. Working together, we will be ensuring our facilities and maintenance of our stores, warehouse and head office will provide the best for our customers and people."
Notes to editors
Founded in 1987, Mitie is one of the UK's leading facilities management and professional services companies. It offers a range of services including Technical Services (Engineering Services, Energy, Water and Real Estate Services), Business Services (Security, Cleaning and Office Services) and Specialist Services (Care & Custody, Landscapes and Waste Management).
Mitie employs 47,500 people across the country, looking after a large, diverse, blue-chip customer base, from banks and retailers, to hospitals, schools and critical government strategic assets. It takes care of its customers' people and buildings, by delivering the basics brilliantly and by deploying advanced technology. It is pioneering the Connected Workspace, using smart analytics to provide valuable insight and deliver efficiencies to create outstanding work environments for customers.
The business continues to execute its technology-led investment strategy and in the past 6 months has received multiple awards.
Find out more at www.mitie.com.