Zimbabwe Records Another COVID-19 Death, 146 Local Cases ⋆ Pindula News
Zimbabwe's coronavirus cases have risen to 4421 after 146 local cases were recorded on Tuesday.
The new cases include one death, a 22-year-old male from Bulawayo Province.
Recoveries increased by 181 bringing the total to 1238.
– – – Buy NetOne, Telecel Airtime on WhatsApp using EcoCash.
Send the word Airtime to +263 714 815 229
No extra charges. – – –
In a statement, the Ministry of Health and Child indicated that Bulawayo Province recorded more cases (69) this Tuesday than any other province.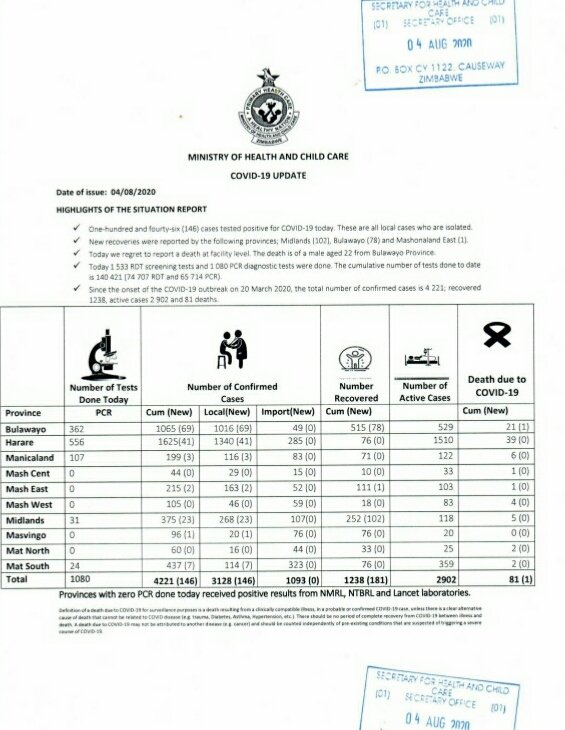 ---