Why did Daewoong request off-label use of Covid-19 treatment candidate?
Daewoong Pharmaceutical is attracting industry watchers' interest after it applied for the off-label prescription of Foistar (ingredient: camostat mesylate), a pancreatic drug being developed for treating Covid-19.
---
Want to share your news with your industry? Submit a press release.
---
Top 1000 Companies Ranked by Revenue – in Multiple Sectors & Countries.
---
Off-label prescription is made when physicians prescribe or administer a drug for purposes different from existing permission or reporting. Clinical trial centers and nursing facilities must receive approval from the Health Insurance Review and Assessment Service (HIRA) for off-label use.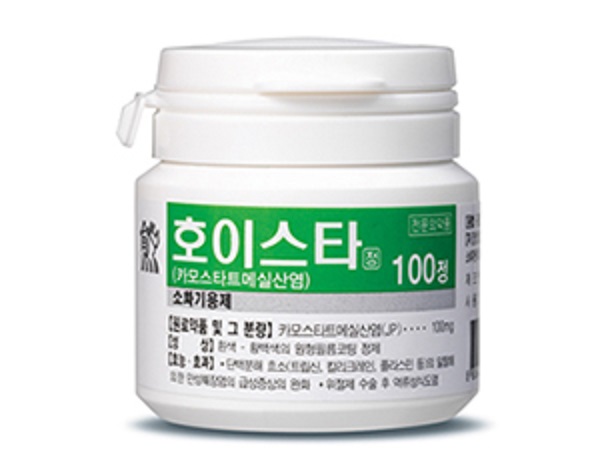 Daewoong's Foistar can be used to treat Covid-19 patients once it wins regulatory approval through drug repositioning, unlike Celltrion's antibody treatment Regkirona or GC Pharma's plasma therapy GC5131A, which require official authorizations for use as treatments for Covid-19, according to industry watchers.
"The company decided to apply for an off-label prescription rather than the official approval for Foistar, as it had been used for a while," a company official said.
Daewoong completed phase 2a trial of Foistar for mild Covid-19 patients last year and has received approval for phase 2/3 clinical plans from the Ministry of Food and Drug Safety. The company plans to begin the trial on 300 patients this month and check the interim results by mid-March.
Daewoong Pharmaceutical requested St. Mary's Hospital to evaluate the drug within 15 days of submission. The medical institution will apply for approval to HIRA after its institutional review board (IRB) complete the assessment.
An official at St. Mary's Hospital said, "Daewoong Pharmaceutical approached us for the proposal, but our IRB has not finished the review yet."
Regarding the detailed schedule, Daewoong also refrained from making a direct comment, saying, "The hospital will be in charge of the application and other procedures."
The company believes that the application for the off-label use of Foistar to be a turning point for its development.
HIRA can approve the drug for treating other conditions if the clinical data meets medical grounds and standards and is also deemed reasonable. In this process, the ministry also gets involved as it evaluates whether Foistar satisfies the criteria for approval.
Daewoong's Foistar could take the lead in treating Covid-19 patients even before receiving conditional approval if HIRA authorizes its off-label use with the confirmation of IRB review. However, the public may also raise doubts about previous clinical trial results if the ministry and HIRA reject the application.
Last May, Eli Lilly applied for the off-label use of its rheumatoid arthritis treatment, Olumiant (ingredient: baricitinib), for treating Covid-19 in Korea. However, the government turned down the application due to insufficient medical evidence.
In rejecting the application, HIRA said, "We have turned down the application because the submitted data only suggested theoretical possibilities screened by artificial intelligence (AI), and the data also lacked medical evidence to back up the drug's clinical use."