Situation of British Nationals abroad due to COVID-19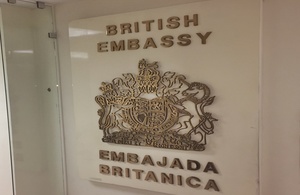 Nick Whittingham, British Ambassador to Guatemala, said:
Country-specific travel restrictions are a matter for each country's own government. Our overriding concern is always the safety and security of British nationals. We are in close touch with international partners and monitoring the situation closely. We are not aware of large numbers of travellers stranded in Guatemala at this time. British travellers should follow the guidance and requirements of the country they are in, and speak to their airlines for the latest travel options in the first instance, whilst we work to ensure commercial routes to the UK remain open. Information will be updated constantly in our website and social media channels.
Published 21 December 2020