N. Sumatra COVID-19 task force members injured in attack at alleged gambling den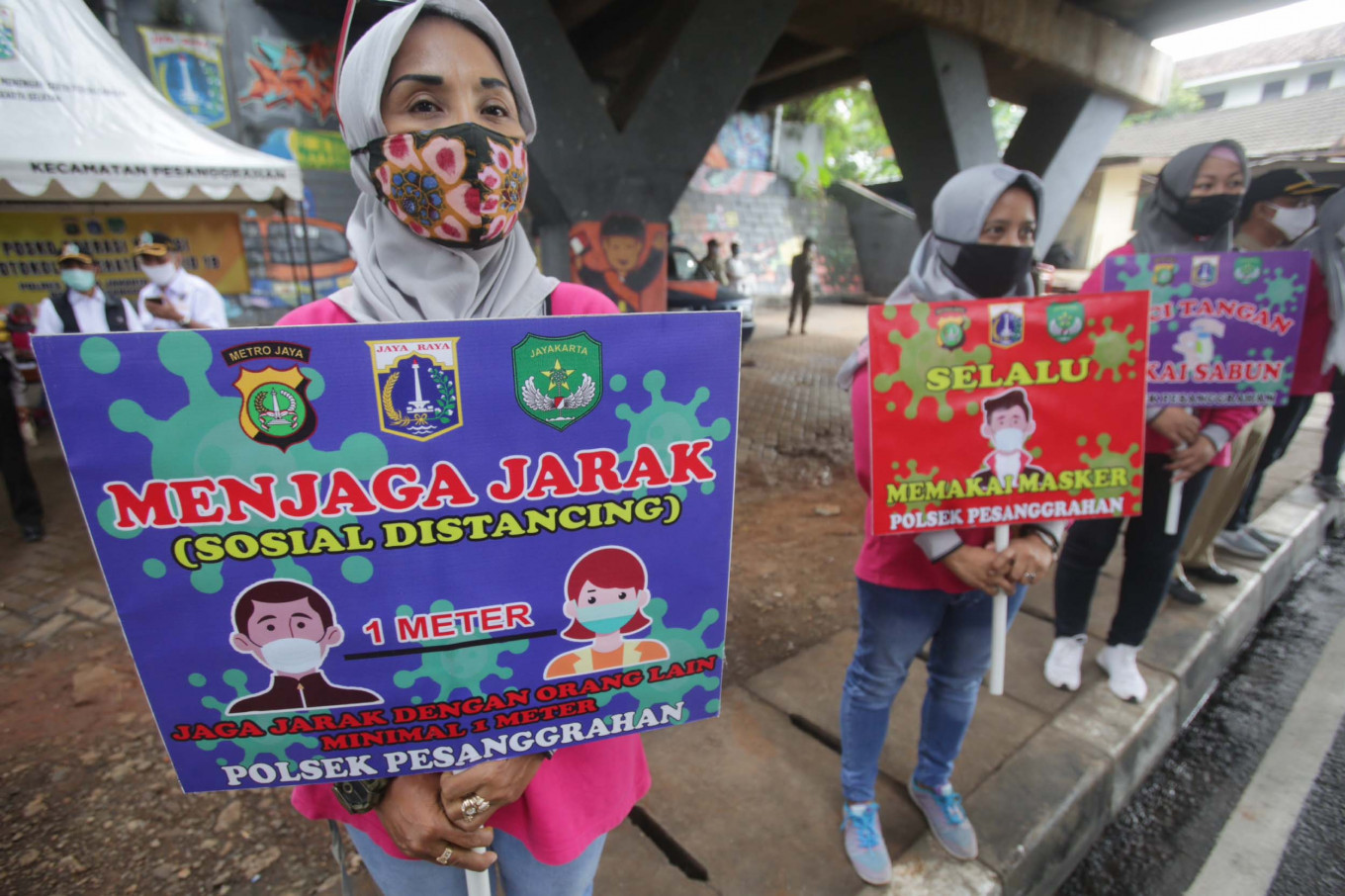 Members of the North Sumatra COVID-19 task force were attacked by an unidentified group while conducting a raid to enforce the mandatory face-mask policy in a suspected gambling den in Labuhan Deli district, Deli Serdang regency, early on Thursday.
Two task force members suffered head injuries in the attack. The alleged perpetrators of the attack also destroyed three cars belonging to the task force and held members against their will until 3 a.m. They were released with the help of local authorities.
Following the attack, North Sumatra Governor Edy Rahmayadi visited the location, saying he was disappointed that the attack targeted task force members who were conducting a raid to enforce health protocols during the pandemic.
Edy said that as many residents were ignoring health rules and not wearing masks, disciplinary measures were necessary.
"People should realize this, instead of resisting the officers by carrying out attacks; that's a crime," Edy Rahmayadi said on Thursday, urging the police to thoroughly investigate the incident.
The governor added that he had reported the attack to the police and was awaiting the legal process. Aside from reporting the attackers, Edy said authorities needed to also shut down the alleged gambling den after lottery papers were found at the scene. Gambling is against the law as stipulated in Article 303 of the Criminal Code.
Despite efforts to intensify the campaign on adhering to health protocols, an online survey by Statistics Indonesia (BPS) from Sept. 7 to 14, involving 90,967 respondents across the archipelago, revealed that the rate of public compliance with the mask-wearing policy had increased but compliance with the hand-washing and physical-distancing policies had somewhat declined.
According to the survey results, around 92 percent of respondents wear facemasks in public, while 75.38 percent and 73.54 percent regularly wash their hands and maintain a safe physical distance, respectively.
As part of efforts to improve discipline over health protocols, many regional administrations are getting creative in devising sanctions for those who fail to abide by them.
Residents of Lhokseumawe, Aceh, for example, could find themselves pulling weeds at a local park as a form of administrative punishment if they are caught without a face mask in public.
In South Tangerang, Banten, residents found without a mask are subject to sanctions that test their physical endurance by exposing them to the scorching hot sun in an 800-meter sprint.
Meanwhile, the Probolinggo COVID-19 task force in East Java once punished residents who were caught without a mask by putting them in a hearse containing a casket used for transporting the bodies of COVID-19 patients.
In Gresik regency, East Java, residents were punished with the task of digging graves at a public cemetery in Ngabetan village. (mfp)
Editor's note: This article is part of a public campaign by the COVID-19 task force to raise people's awareness about the pandemic.