India becomes second country after the U.S. to top 6 million coronavirus cases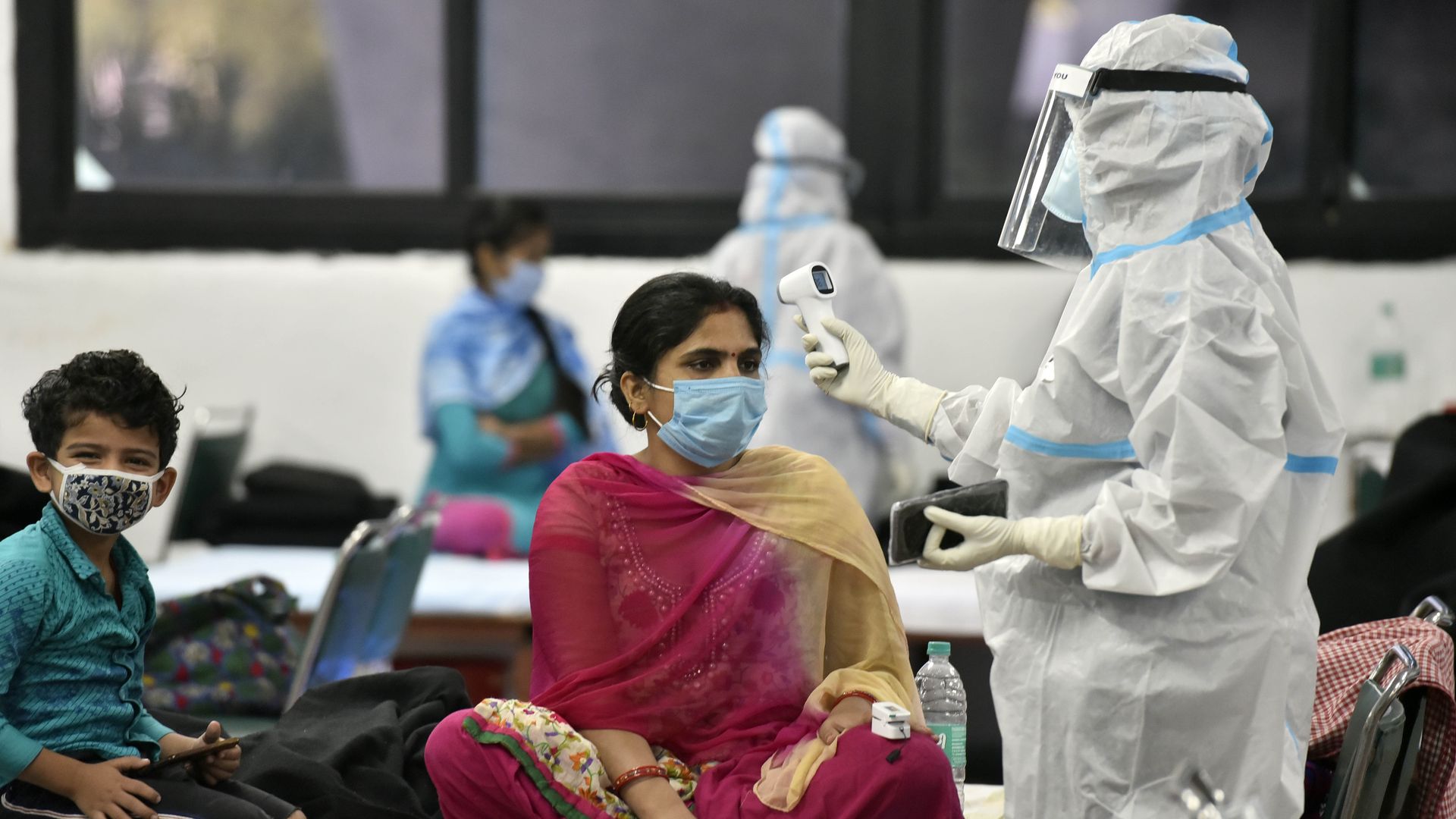 A health worker checks vitals of a coronavirus patient inside the Commonwealth Games Village Covid Care Centre, in New Delhi, India, on Sunday. Photo: Sanjeev Verma/Hindustan Times via Getty Images
India's Ministry of Health confirmed the country's coronavirus case numbers surpassed 6 million on Monday.
Why it matters: India is only the second country after the U.S. to hit 6 million COVID-19 cases. The South Asian country's virus tally hit 5 million on Sept. 16 and 4 million on Sept. 4. "New infections are in India are currently being reported faster than anywhere else in the world," AP notes.
Editor's note: This is a developing news story. Please check back for updates.