DNA Special: What is India's 'double mutant' COVID-19 variant and how dangerous is it?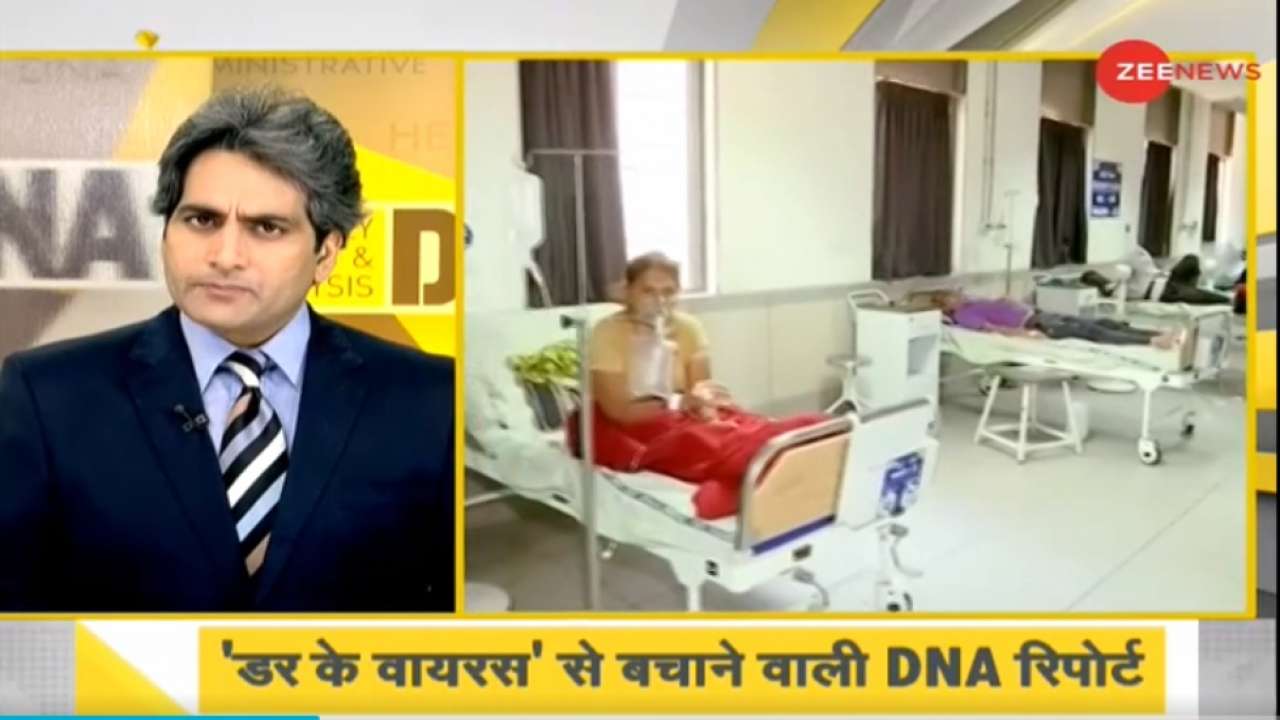 In today's show, we'll talk about the new danger of coronavirus, that is the danger of the double mutant variant of COVID-19.
Changes occur in any virus and this is a natural process. Let's suppose the coronavirus is round in shape like a ball and the thorns that are attached to it are called spikes which contain genetic material. Genetic material means the DNA or RNA of the virus. COVID-19's genetic material is RNA virus.
There are constant changes in the virus and this is called a mutation. When the virus mutates, it takes the form of a new strain and creates a distinct identity of its own. We call it a new variant or new strain and this is what the double mutant virus is made of.
Simply put, double mutant means that the two strains of the virus get together and take a new avatar. The double variant has become a challenge for doctors and scientists in India as it is made up of two strains, one strain is from California and the other is from India.
The National Center for Disease Control of India had informed about this double mutant virus in March itself and later it spread rapidly. You can say that double mutant virus is one of the biggest reasons for the record increase in COVID cases.
So far, the virus has been detected in 10 states including Maharashtra, Delhi, West Bengal, Gujarat, Karnataka and Madhya Pradesh. Two major threats have been seen so far with this double mutant virus.
First is, its infection rate is high, meaning it infects more people. Second, it can also enter a healthy body and defeat its strong immunity system.
Apart from double mutant, many more new variants of COVID-19 have been found in our country. Genome sequencing of 13,614 samples was done in the country till 15 April, in which 1189 variants of the virus were detected. Britain has the highest number of variants.
Different variants are now targeting children and youth as well. Last year, when the first wave of coronavirus came in the country, children and young people were less infected by it in India.
Now, the new variant of coronavirus is attacking children and youth more. According to an estimate, one out of every five new cases is of children and youth. At present, the maximum number of patients in the country are 21 to 30 years old.
Children from 8 months to 12 years are getting admitted in Delhi due to severe infection. In Haryana, 8% of the children have been infected with COVID, in 2020 this number was only 1 percent.
More than 30,000 children have been infected with COVID in Karnataka. In the last 30 days in Surat, Gujarat, 286 children up to the age of 10 got COVID positive in which three infants including a 14-day-old child have died.
The second wave of coronavirus is quite different from the first wave. The Coronavirus of 2020 was different and the coronavirus of 2021 has changed drastically. And that's why it is infecting children too and it is not getting caught in RT-PCR test either.
Yesterday, we had told you that at present, such cases are coming up in the country, in which the patient is positive but his test report is negative. Because this new variant is not caught in samples taken from the nose and mouth. It directly attacks the lungs.
A study has revealed that coronavirus that is spreading at this time ruins the lungs within 2 to 3 days and the patient has to be hospitalized. Whereas, before, this did not happen. Earlier, the virus used to attack the lungs in limited cases only and it used to take 7 to 10 days.
In our country too, RT-PCR and Rapid Antigen tests are being done to test the virus. And both of them are based on the old ways. In the RT-PCR test, the RNA of the virus is first converted into DNA and then copied with samples. If copies are formed then it means the person is infected with virus and if the copies are not formed, then the report is negative.
Now the same is happening in the new variant, which is one reason that it does not match the Genome Sequencing of the old virus. And when this happens, the report comes in negative while the person is positive. However, this new variant gets caught in CT Scan, due to which this technique is now being resorted.