Brexit talks resume in shadow of pandemic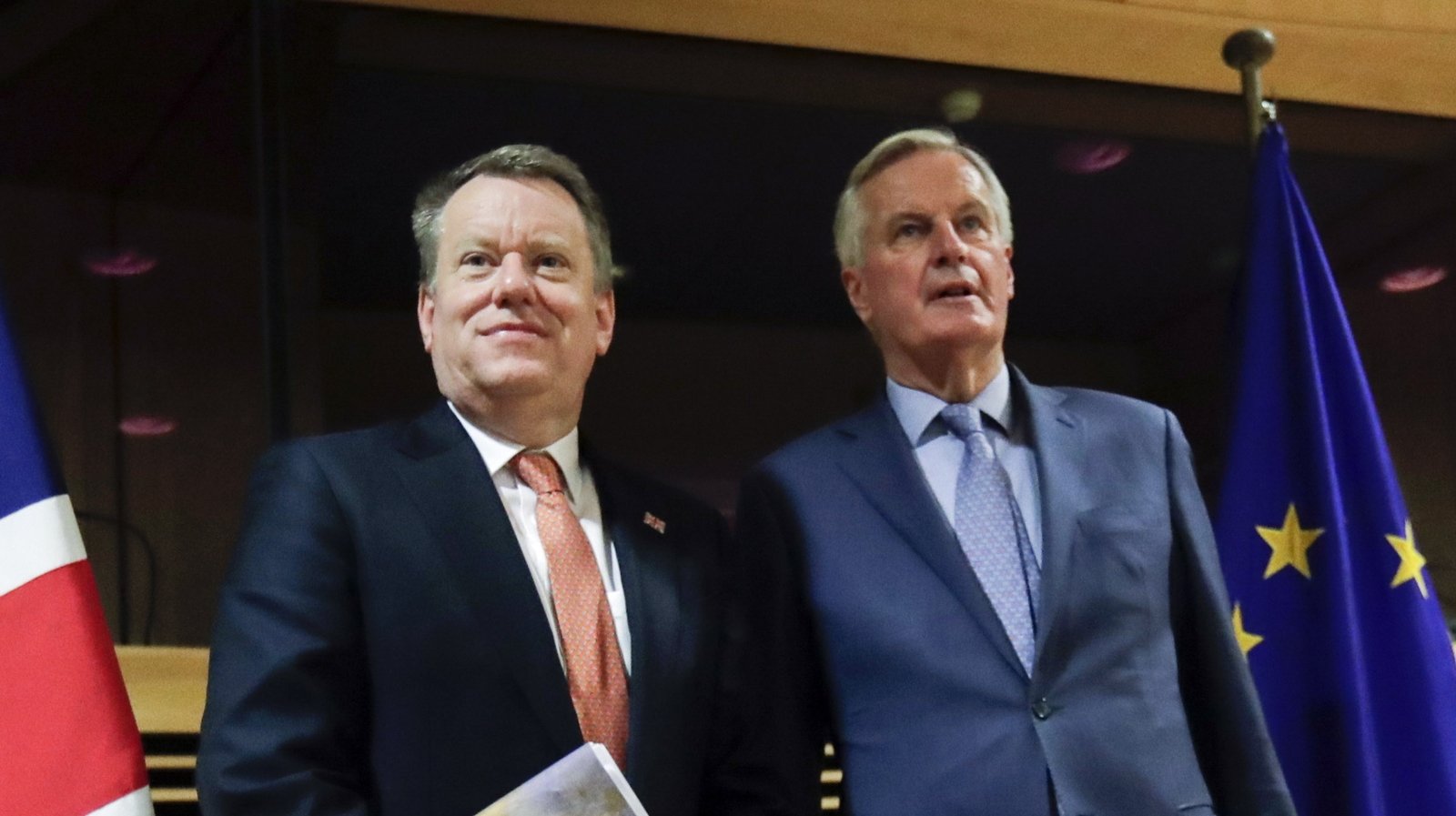 The EU's chief Brexit negotiator Michel Barnier and his British counterpart David Frost will hold a video conference later today for the first time since negotiations on the UK's future relationship with the EU were cast into doubt by the coronavirus pandemic.
The call is likely to focus on how the next negotiating rounds might be managed, although there is a growing belief that the UK may have little choice but to seek an extension to the Brexit transition, which is due to expire at the end of this year.
According to oft-repeated declarations by Boris Johnson's government, the transition period will end in just over eight months time, with or without a future trade agreement in place.
If no trade deal is concluded it would be tantamount to a no deal Brexit in terms of the disruption for British and EU exporters.
The timetable to negotiate all aspects of a future relationship was already deemed very tight even before the cornonavirus pandemic struck.
With only one face to face round of talks completed, and the entire process replaced by laborious video and teleconferencing, most observers feel the timescale now is even more ambitious, if not downright unrealistic.
That's not taking account of the rapidly diminishing political bandwidth national capitals have to devote to the Brexit issue. All sides are consumed by the human and economic toll of the virus.
However, today's call is a significant moment. Michel Barnier has recovered after being tested positive; David Frost has recovered from symptoms and a period of self-isolation. Both men will set out how negotiations should be managed.
Any decision to extend the transition will have to be taken by Boris Johnson, or Dominic Raab if he is still deputising. The decision is not needed imminently, but time will soon be running out.
If there is to be an extension, it will have to be signed, sealed and delivered by July.