Bike use jumps in Poland amid pandemic as cities encourage cycling
Bicycle traffic in Kraków has risen significantly – including by over 60% on weekends – since last year, official data show. Other cities in Poland have also reported the increasing popularity of cycling amid the coronavirus pandemic.
Experts say that the statistics reflect both increased interest in cycling as a socially distanced form of travel and exercise, but also cities' drive to encourage two-wheeled transport.
"We compared cycle traffic in September last year and this September. It had increased 27% on weekdays and 62% at weekends," said Marcin Wójcik, the active mobility officer at Kraków's public transport authority, quoted by Gazeta Wyborcza.
"Of course, the weather was good for cyclists, but on the days when there was record rainfall, they did not disappear completely from the streets," Wójcik added.
In April, the Kraków authorities responded to the dramatic drop in car traffic and passenger numbers in public transport caused by the lockdown by launching its so-called "Mobility Shield". They aimed "to enable as many people as possible to get around" by "providing stronger support to pedestrians and cyclists".
Measures included an initial additional seven kilometres of temporary cycle paths on car lanes that were being little used as people stayed at home. New bike paths have since been added at the expense of car lanes on recently refurbished and previously often congested roads.
Cycling also seems to be growing in popularity in other Polish cities. Gdańsk this year broke a record by counting one million cyclists using one of its most popular routes, reports Gazeta Wyborcza.
Warsaw recorded an increase in bike traffic of 17% in July and August compared to last year, says the city's bike officer, Mikołaj Pieńkos. While fewer people are cycling in the morning, more are doing so in the afternoon, he added.
The latter trend is unsurprising, according to Michał Beim, a transport specialist from Poznań University of Life Sciences. "People are still working remotely. The increasing afternoon traffic can be explained by the fact that after several hours working at home they need a breather and get on their bikes."
A health ministry spokesman has confirmed that people doing sport including cycling will be exempt from the requirement to wear masks.

Yesterday the government declared the whole of Poland a "yellow zone", with masks compulsory: https://t.co/ctUOqSXZo0https://t.co/HcNy640b9W

— Notes from Poland ?? (@notesfrompoland) October 9, 2020
Most cyclists in cities are using their own bikes, according to the Gazeta Wyborcza report. Many cycle shops reported unprecedented demand when they reopened as lockdown eased.
"After the quarantine we have twice as many customers and sales," the owner of one Warsaw shop told Wirtualna Polska in June. Decathlon, a sporting goods retailers, reported that interest in bikes was up more than 80% compared to the same period in 2019.
In December last year, it was confirmed that Kraków's city bike rental service Wavelo was being withdrawn due to financial difficulties. Electric scooters, another transport option that has proliferated in Poland's cities in recent years, have faced controversies over regulation, and were temporarily closed down as part of coronavirus restrictions in March.
More people are using bikes all around the world, says Michał Beim, a trend caused by cities' policies and accelerated by the pandemic.
"We choose the bike because it seems safer to us than public transport and allows us to keep social distance," he told Gazeta Wyborcza.
Roger Jackowski, an activist from Gdańsk, agrees, but sounds a note of caution, noting that fluctuations in the weather also have an impact.
"In Poland, 2018 was extremely sunny and a record year, and then a cool spring in 2019 caused drops in the year-on-year statistics…It is worth focusing on analyses lasting many years, although undoubtedly bikes around the world are on a rising wave," Jackowski told Gazeta Wyborcza.
Marcin Hyła of the Cities for Bikes network was also pleased but cautious, telling Gazeta Wyborcza, "We still haven't learnt to ride in the rain – there is still a lot to do."
Main image credit: Kraków Miastem Rowerów/Flickr (under CC BY-NC 2.0)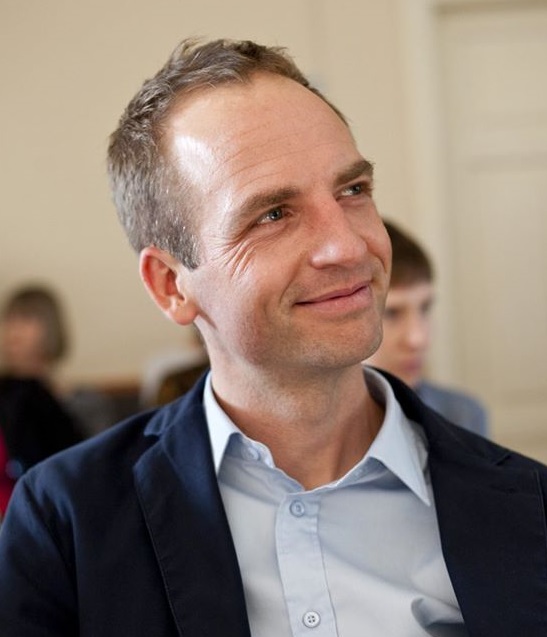 Ben Koschalka is a translator and the assistant editor at Notes from Poland. Originally from Britain, he has lived in Kraków since 2005.