Bihar imposes night curfew till May 15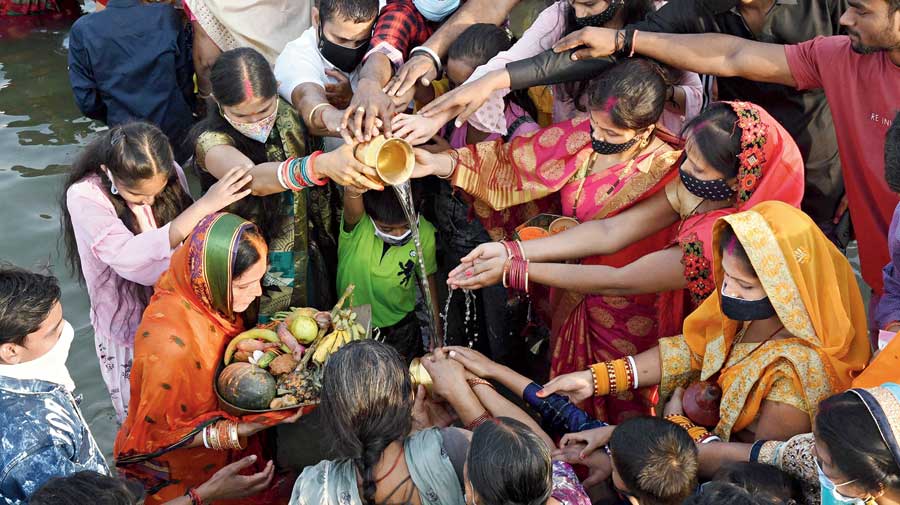 The Bihar government on Sunday opted for an eight-hour night curfew daily till May 15 and increased restrictions on normal life to tackle the coronavirus pandemic rampage. It also appealed to all the people, who want to return to the state, to do so as soon as possible.
"Night curfew from 9pm to 5am will be implemented in entire Bihar till May 15. There will be no curbs on travel, essential services, marriage ceremonies," chief minister Nitish Kumar said.
Nitish's announcement came after a marathon meeting with all district magistrates, followed by the crisis management group created by the state government.
The night curfew has attracted much criticism across the country by experts who have pointed out that the coronavirus does not differentiate between day and night. Besides, few people venture out at night.
In any case, Bihar has no worthwhile nightlife and lack of industries has ensured that there are almost no industrial institutions in the state that function during the late hours.
However, Nitish said the Covid-19 situation in the state would be continuously monitored and further decisions would be taken as required.
The state witnessed 8,690 new Covid-19 cases, taking the total number of active cases beyond 48,000. Bihar has so far seen 3.24 lakh cases.
All public and private educational institutions will now remain closed till May 15 and there will be no examinations during this period, though job-related exams will be held according to their schedule.
The chief minister also said that all parks, gyms, cinema halls and clubs across the state would be closed till May 15.
Restaurants, eateries and dhabas would not be able to serve food to customers during this period, but could provide takeaways. He announced a month's extra pay for doctors.
With migrant workers returning to Bihar from Maharashtra, Gujarat, Rajasthan, Delhi, Karnataka, Tamil Nadu and other states in large numbers, Nitish appealed to them to return quickly.
"We appeal to our people who want to come back, to do so as soon as possible. Right now their number is less, but it is going to increase in the coming days. We want them to return quickly. We will assist them in employment," Nitish said.
The migrant workers had returned to Bihar during the Covid-19-induced lockdown last year in an exodus-like situation never seen since the partition in 1947.
Officially their numbers stood around 30 lakh, but various estimates suggested that around 50 to 60 lakh workers and labourers returned from more developed states owing to lockdown related loss of employment and residential facilities.
The closure of all religious institutions has been extended from April 30 to May 15. Shops and business establishments will have to close by 6pm, but there will be no curbs on industrial units.
Government and public offices, already functioning with one-third staff on a rotation basis, will now close at 5pm instead of 6pm earlier.
The district magistrates will have the option to shift markets to reduce the density of gatherings, and could also impose Section 144 of the CrPC to prevent the assembly of people.
Nitish said that containment zones would be established wherever infected people are found. Similarly, quarantine centres would be made operational at the sub-divisional level.
Public awareness campaigns about the need to wear masks, wash hands and maintain social distancing would be run across the state.