News – Parasitic disease affecting donkeys is detected in the UK for first time
Friday, 05 June 2020
A chronic and debilitating parasitic equine disease which causes mysterious lesions in the eyes, and skin lumps, has been found in donkeys in the UK for the first time.
The findings of the study, which was carried out by experts from the University of Nottingham and the Donkey Sanctuary, are published in the journal Parasites and Vectors.
Equine besnoitiosis is a disease that occurs in donkeys, horses, zebras and mules. Donkeys with besnoitiosis develop multiple parasitic cysts on the skin, over the nostrils, ears and face.
One of the most unique features of besnoitiosis is the development of tiny cysts on the surface of the eye. Some infected animals remain otherwise healthy, while others become thin and debilitated as a result of the disease.
Previously, the parasitic disease was a rarely detected condition in most countries, including in the US, Spain, Belgium, and Italy. Although the clinical signs associated with besnoitiosis were not seen in the UK cases, this study has important clinical relevance.
Besnoitiosis was initially discovered UK in 2013, when a donkey at the Donkey Sanctuary was presented with skin lumps that were presumed to be sarcoid tumours. Microscopic examination of the affected skin tissue of the donkey revealed the presence of cysts similar to those caused by a protozoan parasite known as Besnoitia bennetti, alongside the finding of tissue changes associated with a sarcoid.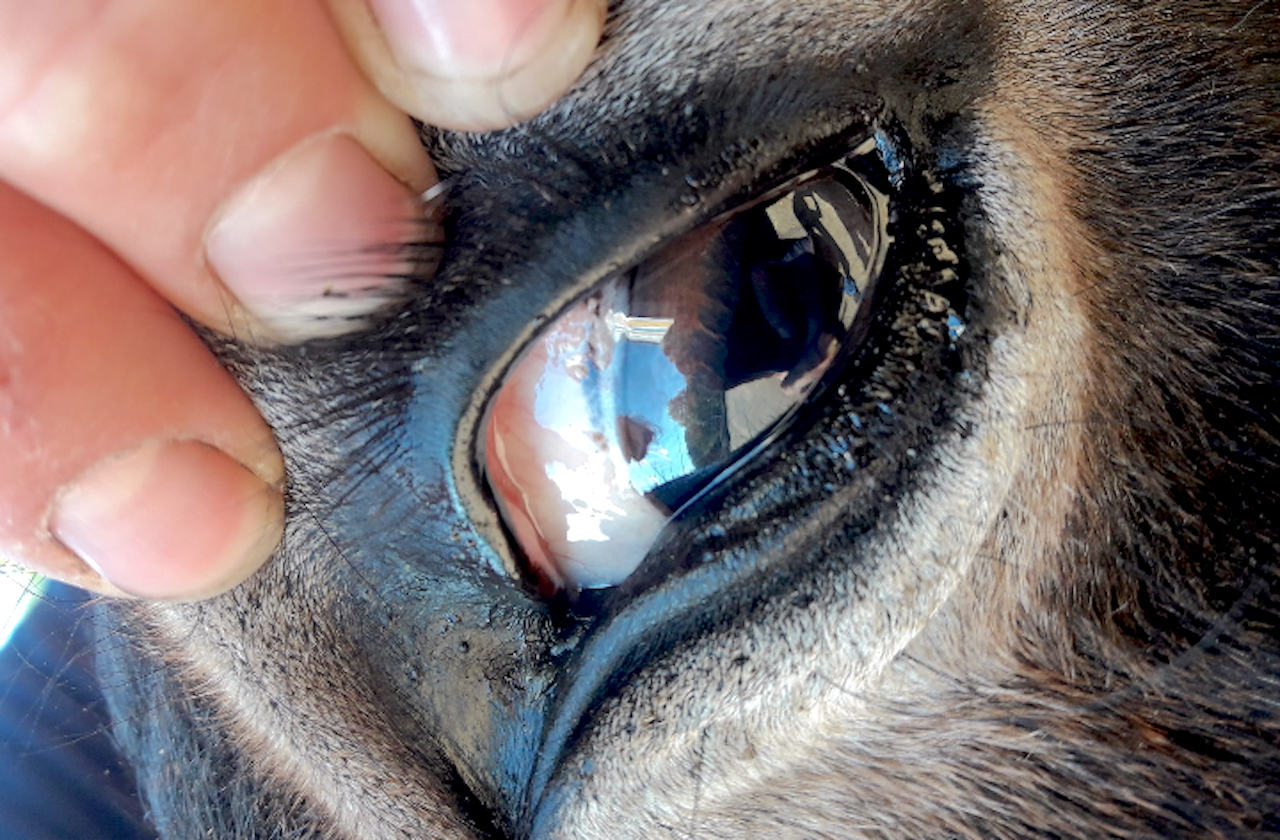 This case triggered a collaboration between a team of clinicians from the Donkey Sanctuary and a veterinary parasitologist from the School of Veterinary Medicine and Science at the University of Nottingham, of this emerging parasitic infection. Since then upwards of 20 clinical cases have been identified and studied.
Dr Rebekah Sullivan, co-author of the report and a vet at the Donkey Sanctuary, said: "Given the relative proximity to other European countries, where clinical besnoitiosis is apparent, our findings will inform British vets of the potential for this emerging disease so that they can better recognise the pattern of clinical signs during clinical examination."
It is absolutely essential – particularly now – that vets in the UK learn more about besnoitiosis, so they can identify and protect donkeys potentially at risk. Knowledge obtained in this study should improve our response to this emerging parasitic disease in donkeys in the UK, especially with the few treatment options and the unknown routes of transmission."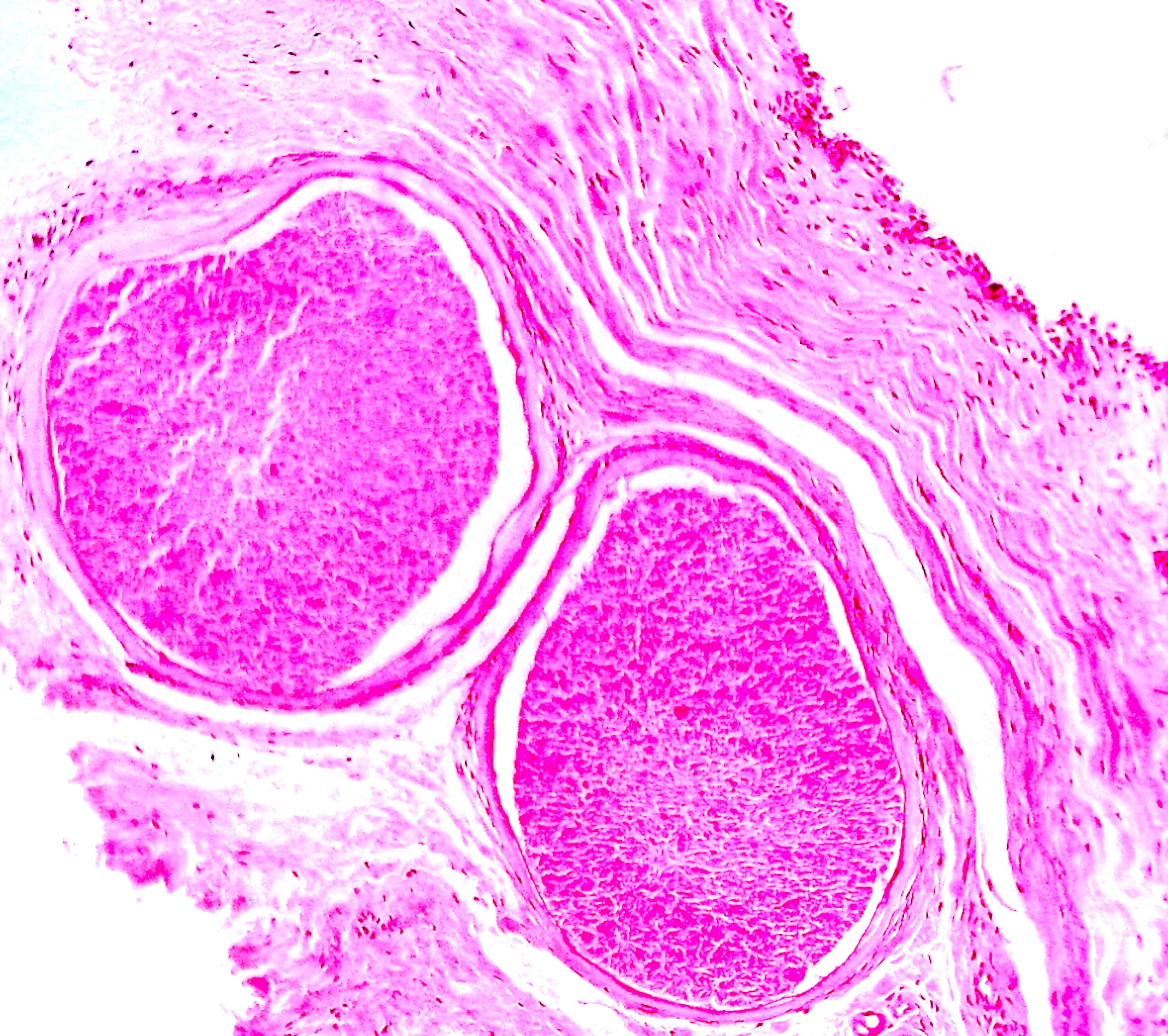 Several serological methods and screening strategies have been developed to help guide veterinarians to earlier diagnosis and treatment of the disease.
Gereon Schares from the Friedrich-Loeffler-Institut, Federal Research Institute for Animal Health, Germany, and co-author of the report, said: "This study is particularly important because by using a suite of molecular methods we were able to confirm for the first time in Europe that the parasite agent involved in these cases is specifically Besnoitia bennetti and infection can be shown by serological methods."
The correct identification of Besnoitia cysts in skin biopsies taken from UK donkeys does have clinical advantage for veterinarians providing a more accurate prognoses where a skin mass has been identified.
"It can no longer be assumed that skin masses are either neoplastic in origin or inflammatory, such as eosinophilic granulomas, for example," said George Paraschou, co-author and pathologist at the Donkey Sanctuary.
A full copy of the study can be found here.
Story credits
More information is available from Dr Hany Elsheikha from the School of Veterinary Medicine & Science at the University of Nottingham, at hany.elsheikha@nottingham.ac.uk
Our academics can now be interviewed for broadcast via our Media Hub, which offers a Globelynx fixed camera and ISDN line facilities at University Park campus. For further information please contact a member of the Communications team on +44 (0)115 951 5798, email pressoffice@nottingham.ac.uk or see the Globelynx website for how to register for this service.
For up to the minute media alerts, follow us on Twitter
Notes to editors:
The University of Nottingham is a research-intensive university with a proud heritage, consistently ranked among the world's top 100. Studying at the University of Nottingham is a life-changing experience and we pride ourselves on unlocking the potential of our 44,000 students – Nottingham was named both Sports and International University of the Year in the 2019 Times and Sunday Times Good University Guide, was awarded gold in the TEF 2017 and features in the top 25 of all three major UK rankings. We have a pioneering spirit, expressed in the vision of our founder Sir Jesse Boot, which has seen us lead the way in establishing campuses in China and Malaysia – part of a globally connected network of education, research and industrial engagement. We are ranked eighth for research power in the UK according to REF 2014. We have six beacons of research excellence helping to transform lives and change the world; we are also a major employer, proud of our Athena SWAN silver award, and a key industry partner- locally and globally.