Dome Sweet Dome: Discover 10 Geodesic Stays for Stargazing
Summer may be coming to a close, but it's not too late to escape the bright city lights and get back in touch with Mother Nature. The night sky is peppered with comets and constellations, but due to light pollution most people who live in urban and even suburban settings don't get the chance to admire our planet's galaxy.
From floating geodesic domes in Canada to isolated desert lookouts in Palm Springs, we're sharing a sampling of homes with stargazing views to help inspire your next adventure.
The Domes (High Rolls, NM, United States)
Re-energize on the wraparound deck of this remote dome situated in New Mexico. Composed of three large geodesic domes that are joined together, this stay's guests find plenty of space for activities. Travelers love cooking their own meals in the fully stocked kitchen and detoxing from technology while hiking the Lincoln National Forest.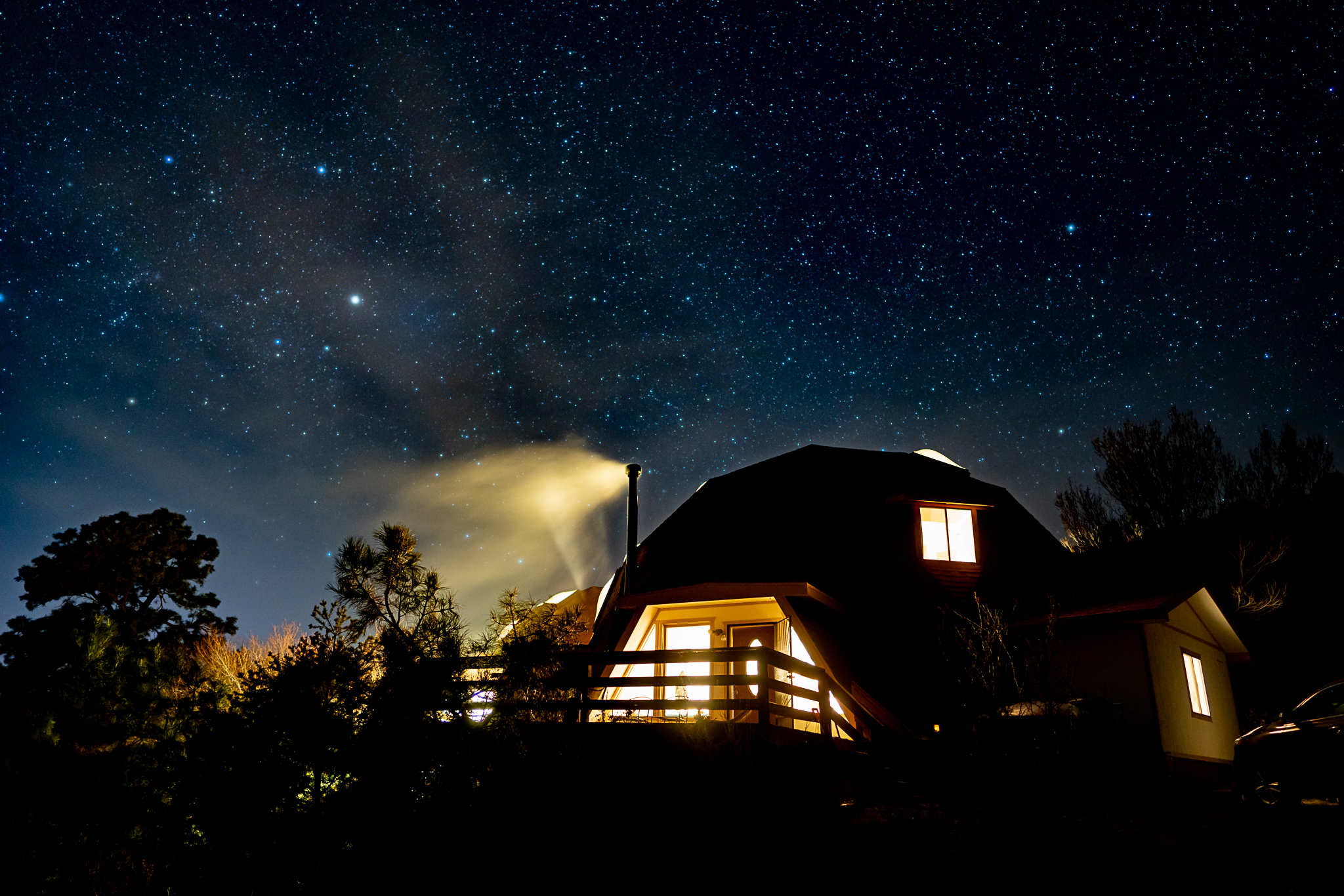 Hawkeye Dome (Yucca Valley, CA, United States)
This newly renovated architectural gem in Yucca Valley is totally off-the-grid, complete with sustainable solar panels and batteries to provide power. Inside, guests enjoy the chef's kitchen and sixties aesthetic while outside travelers enjoy roasting s'mores over the wood burning fireplace. Temperatures drop at night but fear not, the home comes with a new cedar hot tub perfect for counting shooting stars.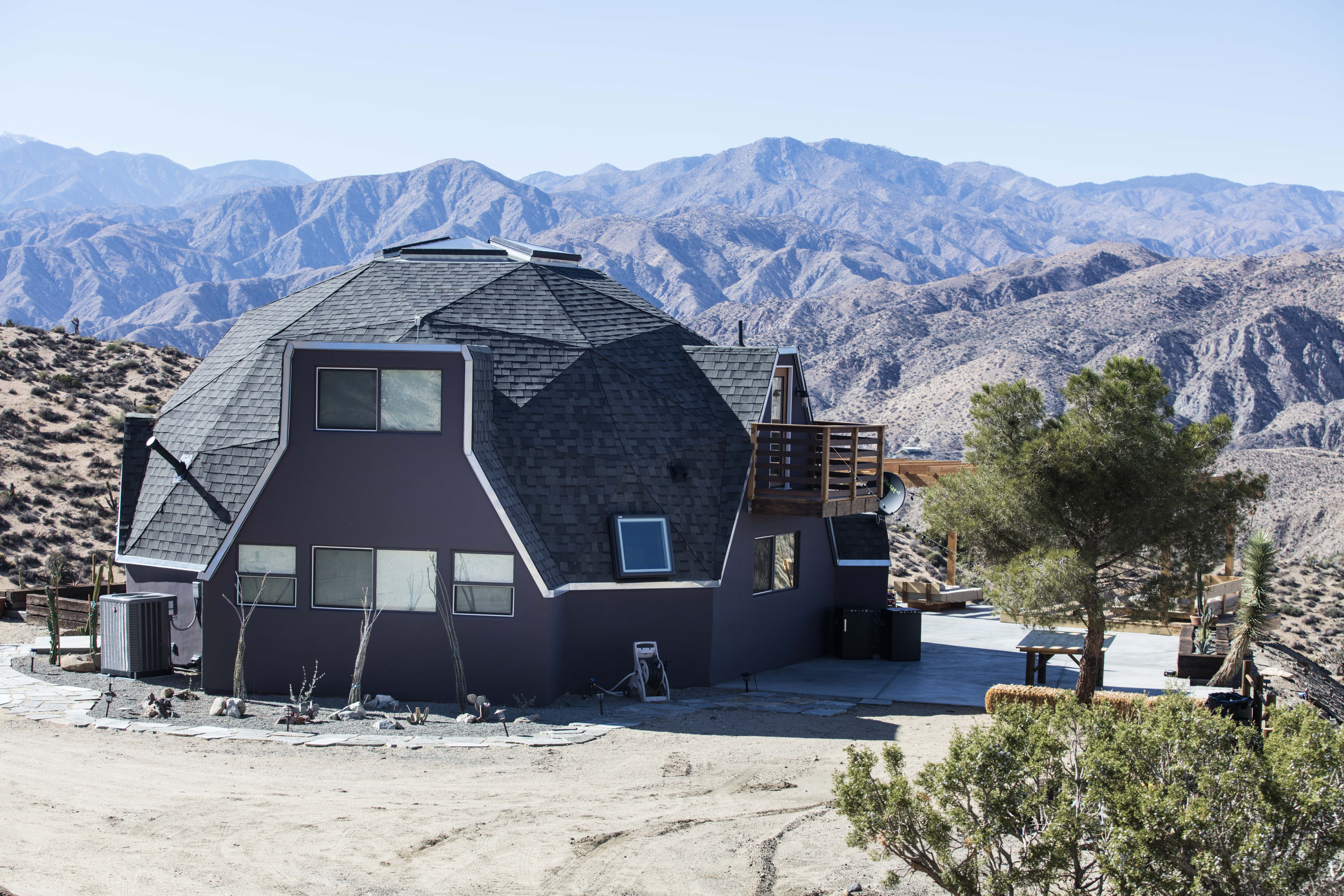 Catskill Domeo (Hensonvillle, NY, United States)
Find a piece of paradise with romantic ambiance under the moon in this one-of-a-kind dome in the Catskills. Indulge in the luxuries of a home that celebrates nature, from the custom-built birch furniture to the mountain scenery and wildlife-inspired art. This sphere of comfort and intimacy ensures stellar night sky views through the large bay windows.
Sit back and relax in this eco-conscious stay just minutes from Puerto Escondido beach in Oaxaca. Wake up to the birds chirping and meander through multiple dwellings powered by solar panels boasting two fully equipped kitchens, a yoga room, a pool and separate living quarters perfect for a family getaway. Activities are abundant—from surfing, to roaming through the vegetable gardens, or lounging in the hammock amongst the palm trees. And at night, see who can spot Orion's belt first.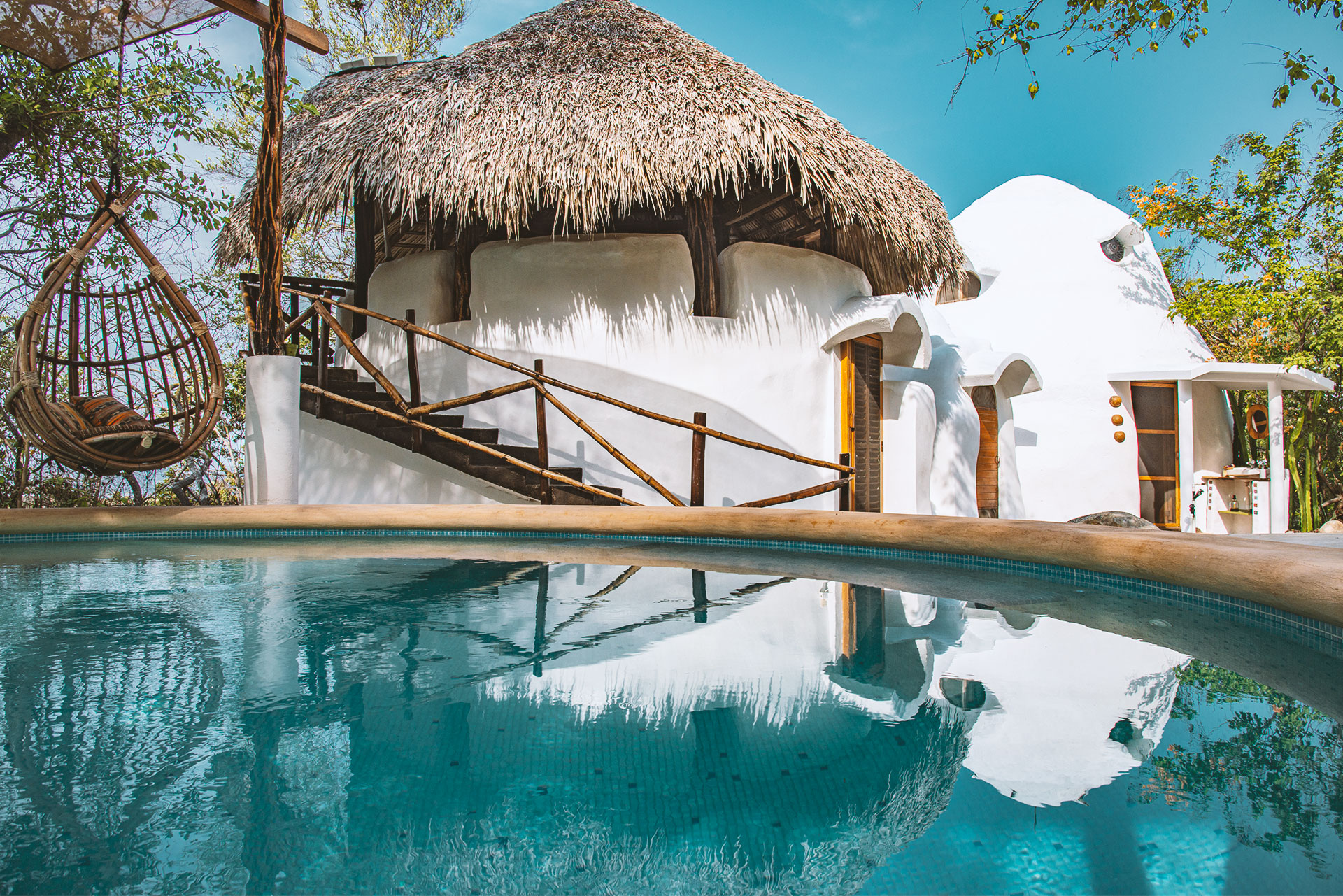 Isolate in Style (Palm Springs, CA, United States)
Nestled on a five-acre hill, this glass geodesic stay has 360-degree views of Palm Springs desert and Joshua Tree National Park Mountains. Just 15 minutes away from downtown, guests love the tranquility of this destination. Enjoy the panoramic vista of the desert mountains or, just look up through the skylights—you might even see a meteor shower.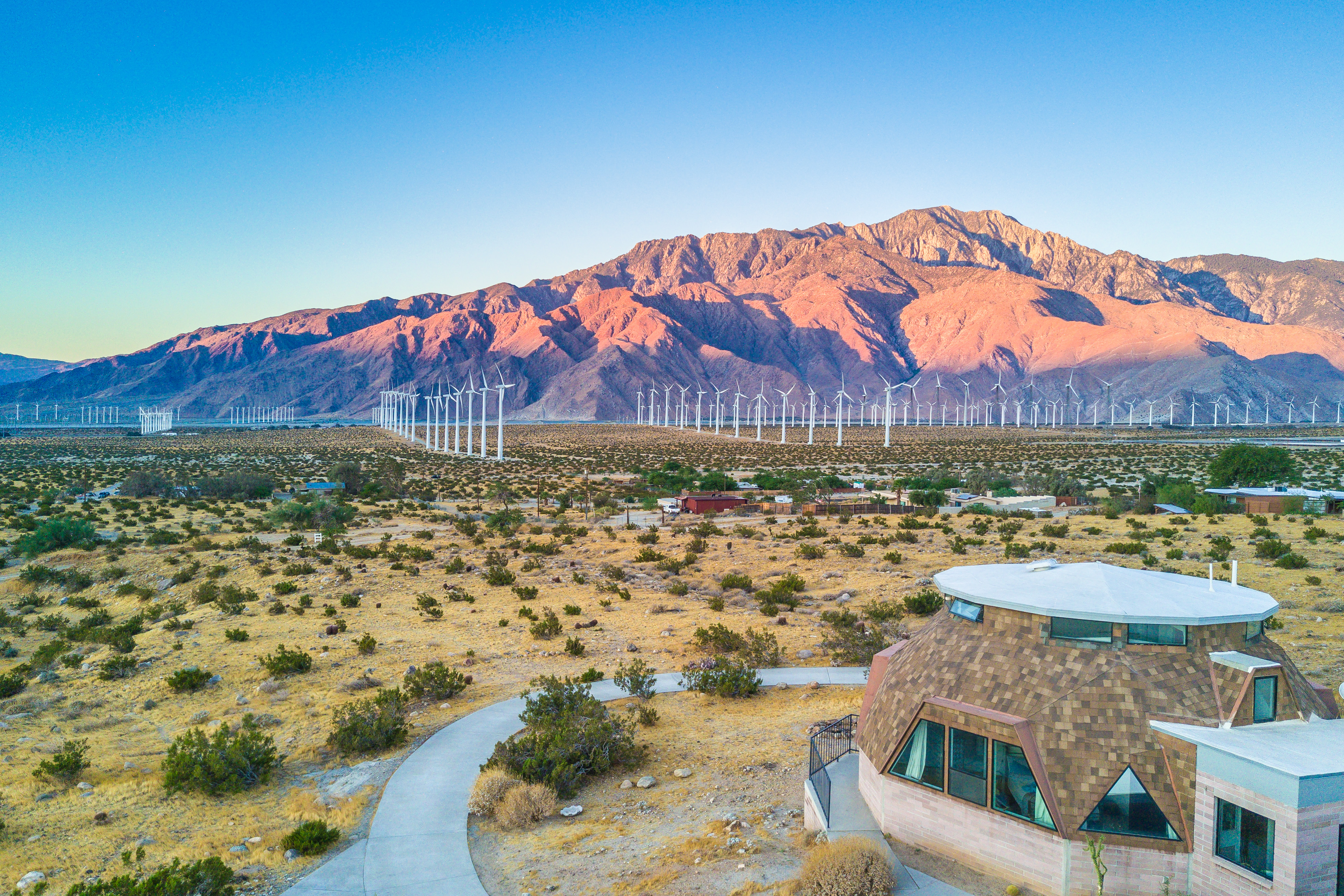 Far from civilization, this cozy bubble on Bowen Island is an eco-friendly haven. With amenities like natural products and an outdoor shower, guests feel energized after staying in this wilderness retreat. Start your day with morning yoga and end it with forest scenery on the private deck, counting stars until you fall asleep.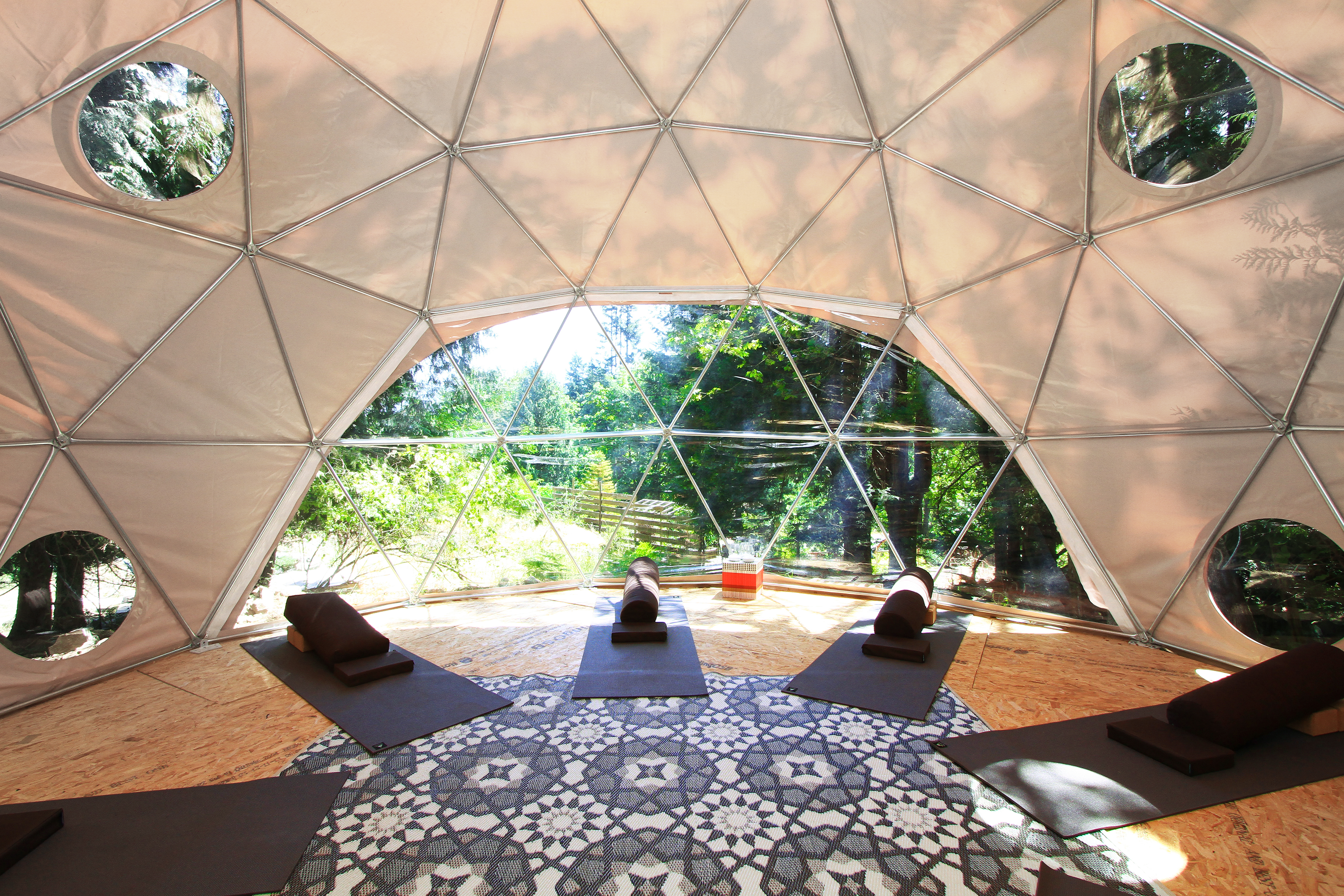 Situated on five acres, this peaceful dome in Central Oregon is just far enough from civilization to provide a dark sky. Inside, a wood burning fireplace and fully equipped kitchen allow for sharing meals with loved ones. Venture outside to find a pond, walk through an aspen grove, or unwind on the expansive deck to soak up the stars.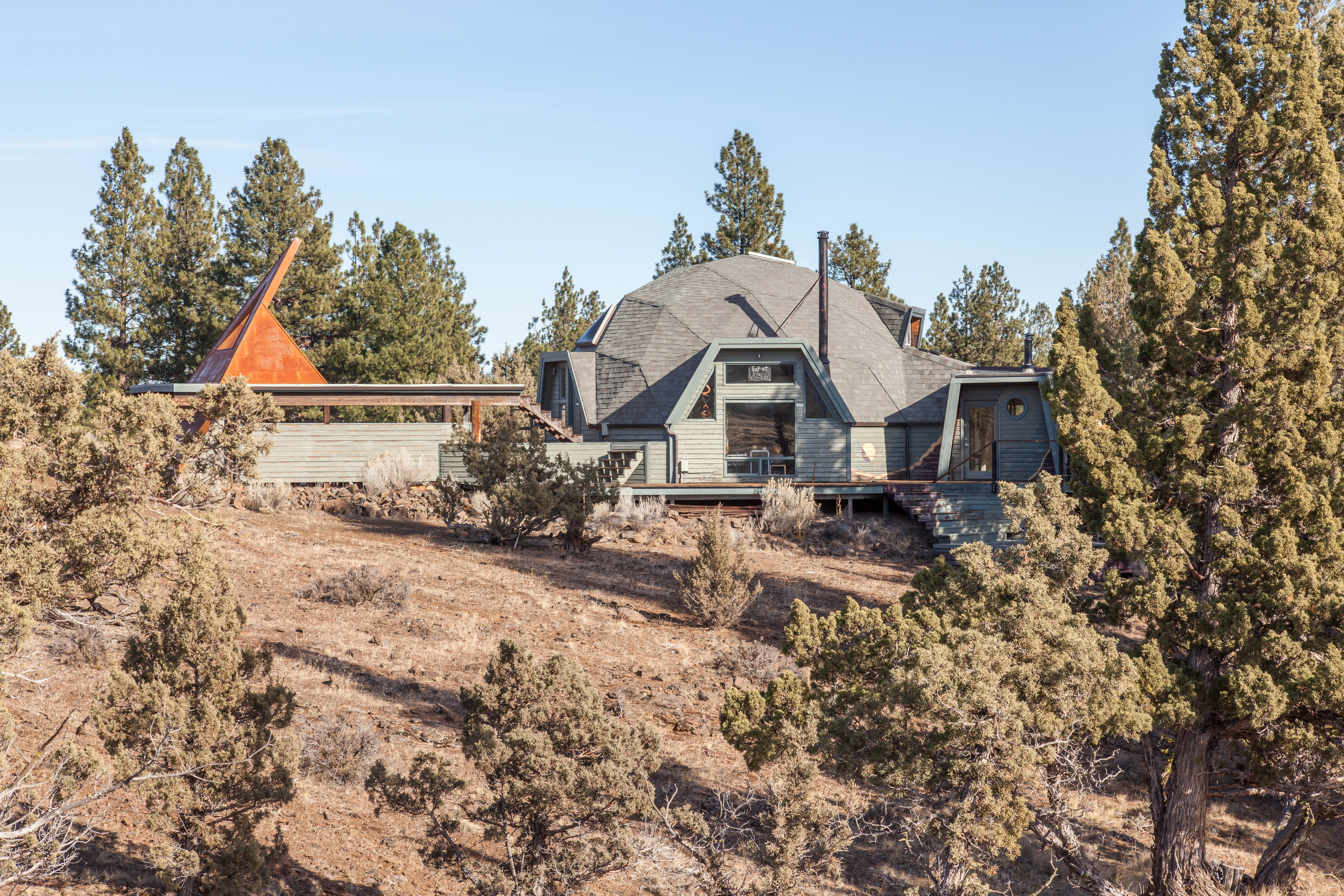 Boasting some of the darkest sky in Southern California, relax in this secluded dome in Joshua Tree. During the day, guests love going on hikes in Joshua Tree National Park. At night, lay down on the grass bed or sink into the in-ground hot tub while admiring the Milky Way.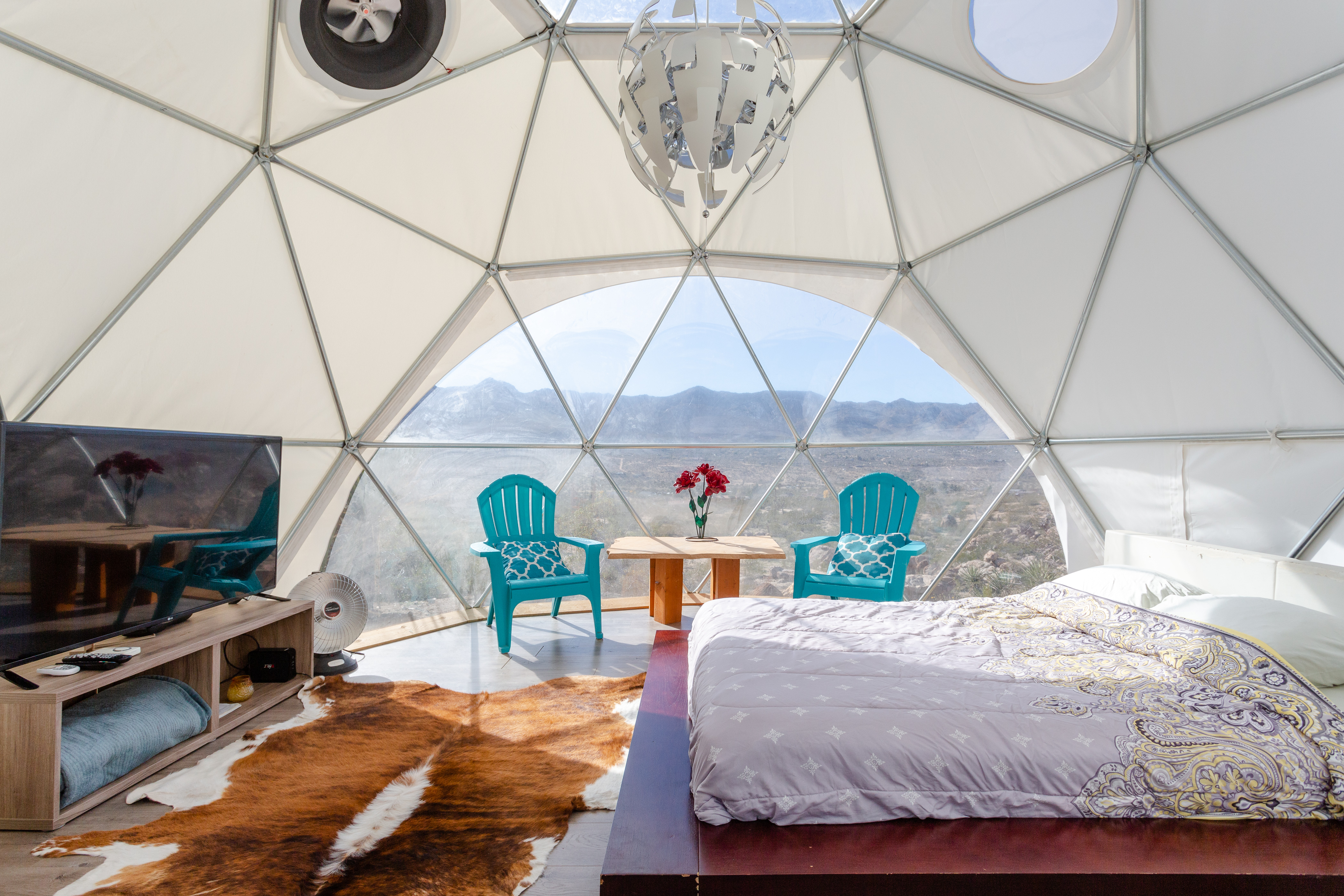 Sleep in a cabana-style sphere that also floats on Fox Creek in Canada. This is the ultimate glamping adventure—campfire songs not included—complete with an indoor fireplace, air conditioning and kitchenette. Gather around the picnic table and enjoy a home cooked meal from the onsite BBQ, or let the waves rock you to sleep while looking up at the twinkling night sky.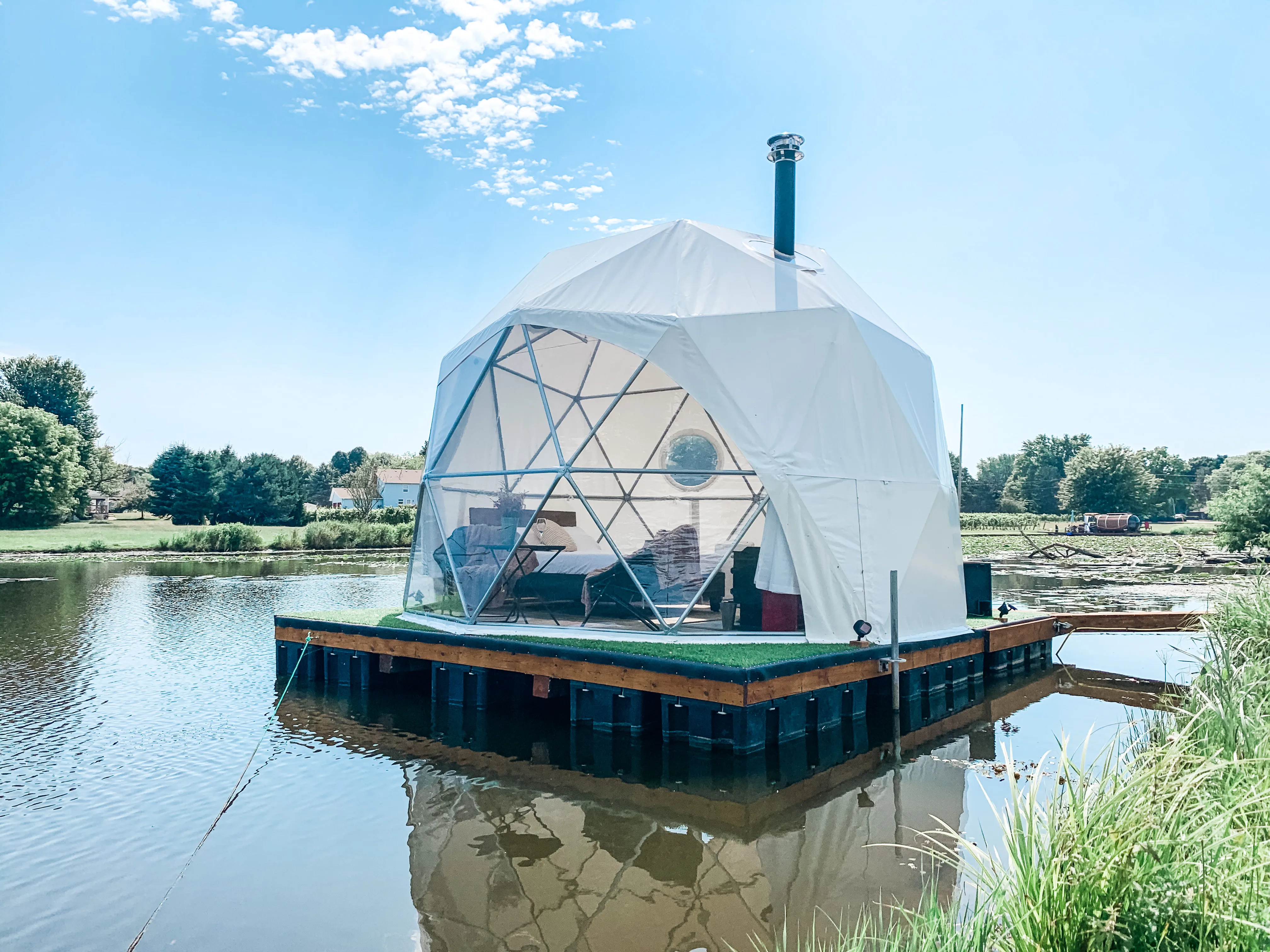 Amazing Dome (Duncan North Cowichan, Canada)
Rejuvenate in this coastal wooden dome by Maple Bay on Vancouver Island. During the day, guests love swimming in the pool made entirely from the natural surrounding rock and reading in the calming breakfast nook overlooking the seascape. When dusk falls, retreat to the balcony while trying to find the Big Dipper.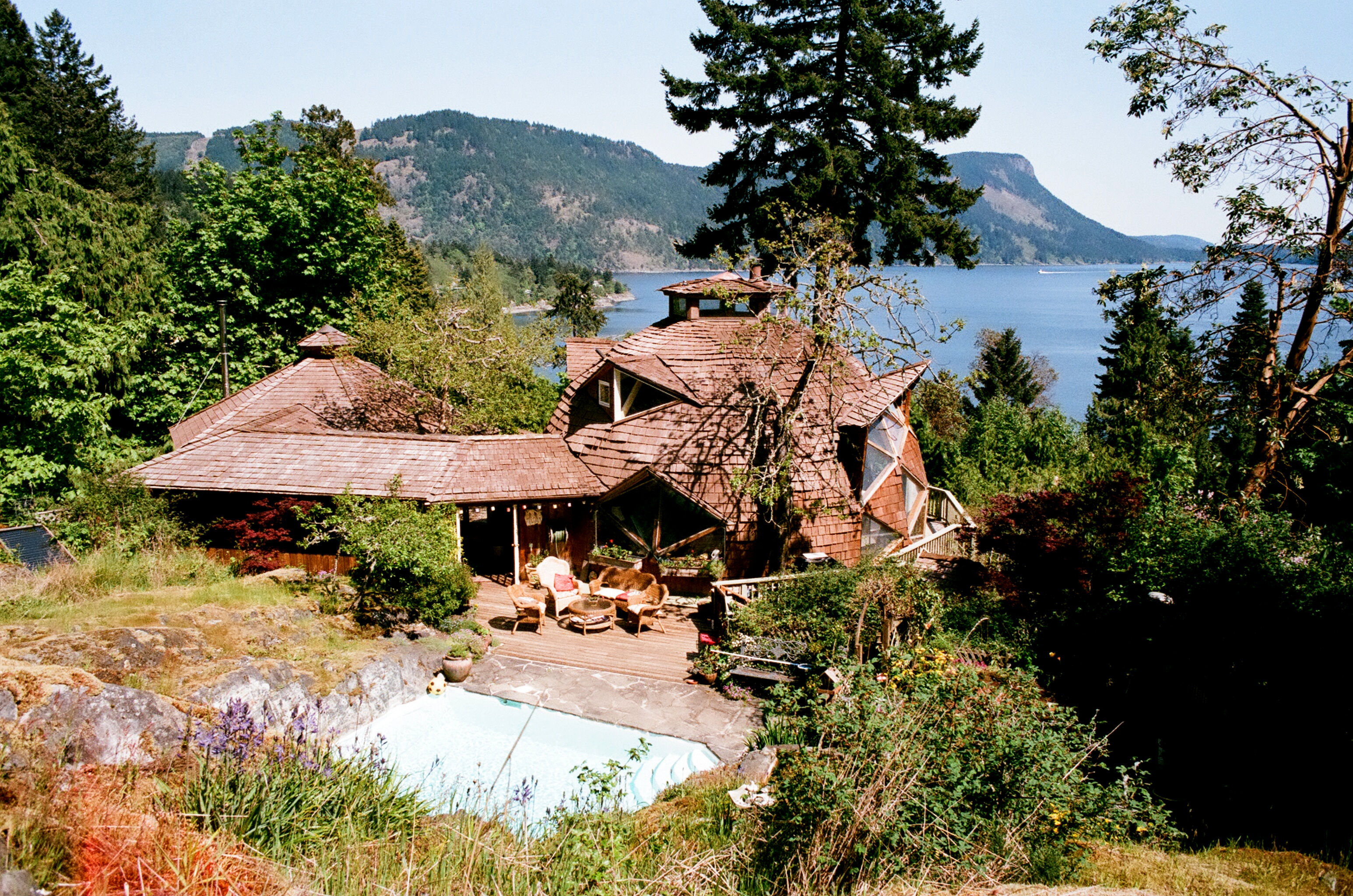 Airbnb guests are constantly searching for quirky stays such as boats, treehouses and farms. If you're interested in hosting your unique locale, be sure to check out our Unique Stays page for more information on how to list your memorable space.