Women In Leadership Panel | Avast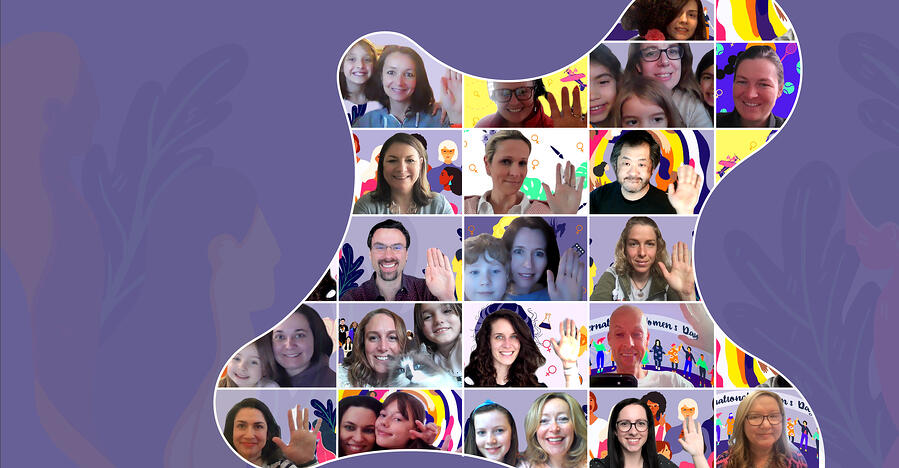 Avast leaders come together for a panel on women in leadership to wrap up Women's History Month
In March, people worldwide recognize International Women's Day and Women's History Month. Here at Avast, we recognized the month with a series of events and actions, including honoring our women colleagues for their great work, supporting charities that help women in tech and women in need, and hosting a women in tech leadership panel to wrap up the month.
The tech industry — which is one of the most lucrative and innovative in the world — has a gender problem. Women are vastly underrepresented across the board and too few companies are working to make substantive changes to address this. With that in mind, Avast decided to take a hard look at our own company. Last year, we started a yearly voluntary analysis of salaries, to immediately identify and correct inequalities and to communicate transparently about it within the team. Men and women, in the same positions with the same experience, receive the same salary at Avast.
However, if we compare the average salary of women and men in the whole company regardless of job classification, then the difference (gender pay gap) would be 25%. That's due to the overall lower representation of women in higher positions, where the highest salaries are.
We are actively trying to change this through various initiatives, because diversity in work teams is the right thing to strive for — and because it's one of the key tools for how our business can grow and generate profit. And we are doing well. In the last year, for example, the number of women in the company's top management has increased to 40%.
Four of those women leaders — Jaya Baloo (Chief Information Security Officer), Rebecca Grattan (Chief People and Culture Officer), Trudy Cooke (General Counsel and Company Secretary), and Lisa Carey (Chief Marketing Officer) — joined Philip Marshall (Chief Financial Officer) for a panel on women in leadership, moderated by Dita Formankova (Director of Diversity and Inclusion), in recognition of the wrap-up of a month's long series of events honoring International Women's Day and Women's History Month. Here are some of the main pieces of advice they gave.
1. Find great mentors
All of the women spoke about their own mentors — both men and women — who pushed and guided them in their professional journeys. One of Trudy's early mentors, for example, was a man who had "great empathy and a fantastic touch with everybody."
"Watching him as he went about his business was unbelievable," Trudy said. "I remember sitting on a train with him to London while he memorized a telephone directory so he would know everyone's name on arrival. And he started at the 'bottom,' with facilities management, and worked his way up."
That kind of empathy and thoughtfulness set an early example for Trudy. And it's one you'd expect she now exemplifies with her own mentees.
---
Further reading:
Educating women in tech: Q&A with Anna Brailsford
What it's like to completely change careers midway
Women of Avast talk about Women in Tech 2020

---
2. Be bold
No one ever got ahead without taking some risk. That was a big message these leaders wanted to get across to their women colleagues. Be bold..
"Have the confidence to really jump into something that's not clearly defined and make it your own," Lisa said. "Create opportunities for yourself rather than waiting for them to present themselves."
Trudy pointed out that many women wait until they're "absolutely, one hundred percent" able to do a task before taking it on, while men are more likely to say they can handle a task they haven't done before. "But when you work outside your comfort zone," Trudy said, "that's when you learn the most."
3. Get out of your own way
Jaya talked about some of the obstacles in her way were ones she put up herself.
"Many women have an idea of what women are 'supposed' to be like or how they're 'supposed' to act," Jaya said. "I had to learn who I really was and not put up self-imposed barriers. There are enough other barriers out there that you don't even recognize, so don't self-sabotage."
---
Further reading:
How Avast's CISO got to know the tech ecosystem from the bottom up

---
4. Don't undervalue yourself
When Trudy told a CEO at a former company that she kept ignoring her "instinct" — and that she was beating herself up for it — the CEO's response really stuck with her.
"He said, 'Trudy, that's not instinct,'" Trudy said. "'It's experience. Don't undervalue yourself.'"
5. Ride the ups and downs
No matter your career path, there will be ups and downs. And Rebecca recommended getting used to that fact. If you want to keep moving forward, she said, don't ever "declare victory" and say "great, I made it!" Instead, know that there will be more downs in the future — and more ups. And that's just part of the process.
6. Be direct
Jaya addressed how women are implicitly taught behaviors — like turning our neck outward when delivering difficult messages — that make us seem more like "prey" than "predator." She encouraged all of the women listening to be aware of behaviors like that and to "never apologize for telling the truth."
Phil also shared a story about a time that he questioned Jaya's guidance on using a certain system. Her response, he said, was "Just to be clear: I'm the infosec leader and this is the system we're going to use."
"Jaya is confident enough in her position to know she's the authority and assert it," Phil said.
7. Stop procrastinating
When asked what the one advice they would give their younger self was, Jaya said she'd tell herself two slightly contradictory things.
"Time is relative," Jaya said. "But at the same time, I'd tell my younger self to kick your own ass and stop procrastinating. Honestly, it's something I still tell myself now."
Ultimately the panel highlighted what many at Avast know already: That these four women in tech exemplify what it means to lead — and to bring others up with you. As Avast works toward greater equity across the board, we're honored to have these women at the helm.