12 Coats We're Wearing This Winter | The Wowcher Blog
When the air gets frosty and the breeze starts to bite, a good winter coat is one of the most important pieces in your wardrobe! If you find yourself unprepared this time round, then make sure you stay snug whilst looking stylish during the colder months with our selection of savvy deals on warm coats here on Wowcher. We've got the most bang-on trends for 2021, in a huge range of colours and sizes – and because you checked Wowcher first, you won't have to shell out to get the latest looks.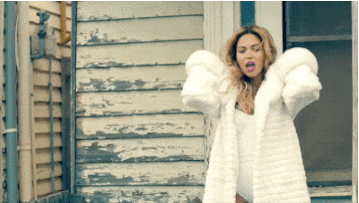 Teddy Coats
This snuggly statement piece is a fave of ours this season. Inspired by the Borg fur trend of the 60s and 70s, teddy coats feature fuzzy faux fur, just like a teddy bear – and they look just as cute as one, too! They're also one of the cosiest coats you could cop during the colder season, and we've got deals on a wide variety of shapes and styles to suit your preference. If you're a lover of a long coat, then this long teddy coat is ideal for you, featuring oversized lapels and long, cosy sleeves – and you can choose from white, pink or brown colours! Or if you're after a coat that's a bit more compact, this short teddy coat brings together the formality of a double breasted coat, with the fun of a faux fur. Fancy something a bit sportier? This tie dye teddy fur jacket features a sporty fit and a funky design in a variety of colours, so you'll stay warm whilst looking wonderful.
Leopard Print Coats
Less of a passing trend and more of a timeless classic, you really can't go wrong with a bit of leopard print! It's the print that seems to go with just about any colour or cut – and we've got a variety of cute leopard print coats to suit your style. Check out this glamorous faux fur coat, featuring long lapels and a turn-down collar that looks so chic – ideal for throwing over a dress on a night out. After something a bit smarter? This elegant leopard print coat features a smart, straight shape and an inward lapel collar, for a trendy look that still wouldn't look out of place when worn to work! Or, for something cosy and casual, pick up this fluffy hooded coat featuring button fastenings on the front and the sleeves, and a super comfy feel whilst looking cool.
Padded & Puffer Coats
If you like your coats sporty and stylish, there's no beating a classic padded puffer! They're great for keeping you extra toasty, and they're versatile too – throw on over your lounge wear for a comfy and casual look, or pair with jeans and heeled boots for effortless street style. If you're a lover of a long coat, this long-line puffer is ideal for you. With a large cosy hood and large pockets, it'll keep you super cosy during the coldest days – and you can choose from six colours! If you like them a bit shorter, this hooded puffer is a fantastic option to keep you wrapped up without being weighed down. Or, go for this padded jacket with diamond-shaped quilting and fleece lining for a unique take on the puffer style.
Smart Coats
Whether you're off to work or hitting the bars, a smart and classic coat is always a fantastic investment that'll look bang on-trend for years to come. Keep it classy with this stunning Herringbone coat that would look absolutely gorgeous paired with a chunky, bright block-colour scarf! For those super chilly days, check out our deal on this woollen winter trench coat, a practical-meets-pretty addition to your coat wardrobe that'll keep you feeling balmy in those Baltic temperatures. Or for when the weather gets a little warmer, this windbreaker mac coat is a classic go-to, with a smart waist belt to give you an elegant hourglass shape.
Check out more of our amazing deals on winter coats here.
Please note: All featured deals may not be live at time of reading this post.