Best electric scooters of 2020 – Halfords
Electric scooters continue to become more and more popular as a convenient and fun way to get around. At Halfords we've been selling e-scooters from the start. Our range is extensive, with something to suit every customer's needs and price point.
---
Want to share your news with your industry? Get your article ranked for $10.
---
Top 1000 Companies Ranked by Revenue – in Multiple Sectors / Countries. Only $99
---
With that in mind, here is our selection of the best electric scooters currently available.
How to compare scooters
Buying an electric scooter is a big investment, and you should do your research before pulling the trigger. A great place to start is with our Electric Scooters Buyer's Guide, which is full of useful advice on all aspects of e-scootering.
When comparing scooters, the primary considerations are range, speed, and cost. You should also look at the maximum weight limit and ensure it's safe to ride.
Comparing e-scooters online couldn't be easier. Be sure to check out the specifications of each scooter on the product pages as this will give you all the information you need to make your decision.
The all-round performer: Xiaomi 1S
The world's best-selling scooter, the Xiaomi M365 just got an upgrade – and the results are stunning. The Xiaomi 1S has all the great features of the M365 – like great handling, exceptional build quality and an ultra-reliable electric motor – but has been improved for 2020 with an upgraded multi-functional LED display.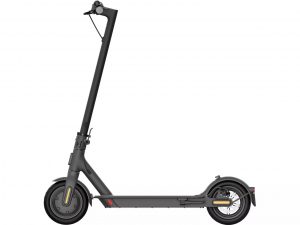 It boasts a top speed of 15.5mph and a range of up to 18.6 miles on a full charge. You'll feel safe with the automatic electronic regenerative brakes with E-ABS, and protected with a bullet-proof 2-year warranty. Keep track of progress with the Mi Home App, and you'll never miss a mile.
The ultimate e-scooter? Quite possibly.
Performance package: Xiaomi Pro 2
The Xiaomi Pro 2 Electric Scooter is the 1S' big brother – with a maximum range of 28 miles, courtesy of its larger battery. It's a little heavier but feels safer with a new lighting safety system and improved skid-resistant and shock-absorbing pneumatic tyres.
The new range of Xiaomi scooters is based on a sleek and sophisticated minimalist design, that does away with unnecessary functions and features. Built from aircraft-quality aluminium, it's designed to go the distance – and you'll love every mile.
Entry-level fun: Indi S1
At just £199, the Indi S1 is the perfect introduction to e-scootering. It's cheap, but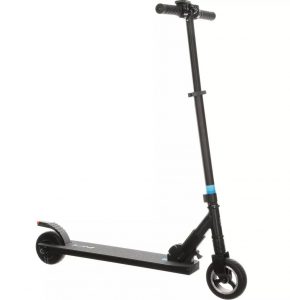 you'll be cheerful with the e-scooter reaching top speeds of up to 14mph and the rechargeable battery giving a reasonable range of up to 7.5 miles, depending on riding conditions.
This mini masterpiece is super-lightweight and folds down in seconds.
Commuter classic: Xiaomi Mi M365
We still stock the award-winning Xiaomi Mi M365 for a reason: because it's fantastic fun.
The powerful motor will help you reach top-speeds of 15.5mph, and with a charge time of just 5 hours, you'll spend more time riding and less time waiting. The e-scooter has a range of up to 18 miles too, which is enough for nearly 1.5 hours of non-stop scootering.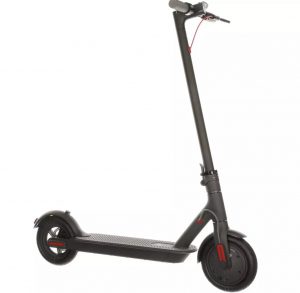 At Halfords, we're an official Xiaomi stockist, so you'll get a 2-year warranty as standard when you buy from us.
The Xiaomi Mi M365 is arguably the scooter that kicked off the revolution and will always have a place in Halfords' hearts.
If you want one, you'll have to be quick – we only have limited stock available!
Ultimate convenience: Indi S10 Adult Electric Scooter
The advanced streamlined design of the Indi S10 Adult Electric Scooter features an easy to fold mechanism, for convenient storage and transportation.
With three different speed modes, the S10 has a swift top speed of 14mph. Plus, with a maximum range of 11 miles in ideal conditions, the e-scooter will easily transport you from A to B.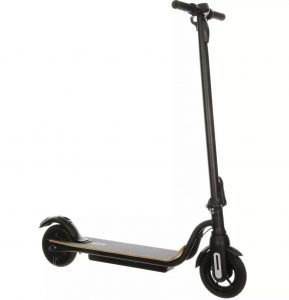 Importantly, the S10 also provides a great ride quality thanks to a wooden pedal that enhances the stability and firmness of the ride.
Add to this a double braking system, front LED headlight, and a multi-functional display and you have an e-scooter that is a convenient choice for everyday use.
Why should I buy from Halfords?
Each of the scooters featured in our round-up come complete and ready to go. Halfords is an official dealer for leading brands such as Xiaomi and all scooters we sell come with a manufacturer's guarantee and free lifetime safety checks.
Buying online can be a risk, but not with Halfords. We offer a price match promise against official UK retailers to ensure you always get the best deal at the right price. At Halfords, we've got you covered.
---
With such a range of e-scooters, there is the perfect option for everyone. You can also visit Halfords.com to find a range of e-scooter accessories and services.
We love to see your two-wheeled adventures so share snaps of your e-scooter with us using #ReadyFor on Instagram and Twitter @Halfords_UK.
It is illegal to use an e-scooter on a public road, pavement, cycle lane or bridleway. E-scooters should only be ridden on private land with permission of the landowner.