Training specialist's latest acquisition creates £20m turnover group | TheBusinessDesk.com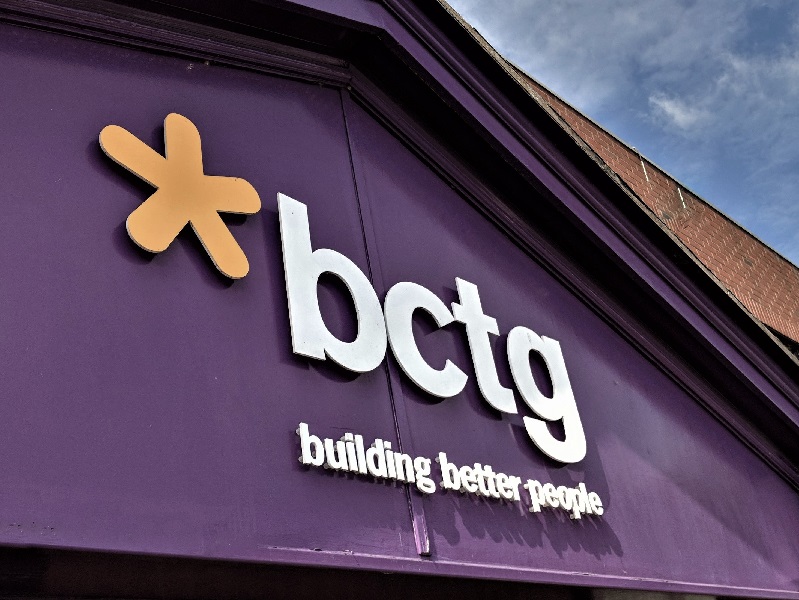 BCTG Group, the West Midlands-based training provider, has acquired PTP Training, trading as Performance Through People.
The acquisition, for an undisclosed sum, means the expanded group will now have a turnover of over £20m and employ around 200 people.
PTP Training becomes part of BCTG Group, which includes BCTG Ltd, Eurosource Solutions, Further Training and The Apprenticeship Works.
Based at European Business Park in Oldbury, BCTG has ten sites in Birmingham, the Black Country, Staffordshire and Newcastle-under-Lyme.
Across the group, the organisation supports almost 10,000 young people and adults each year, offering 166 different types of apprenticeship, 84 different adult upskilling and reskilling courses and 27 pre-apprenticeship programmes for 16-18-year-olds.
These include everything from healthcare and early years care, to engineering, manufacturing and logistics, through to business skills in IT, management and team leading.
BCTG Group chief executive Chris Luty said: "Performance Through People has a tremendous reputation for high quality flexible training and this, alongside the existing BCTG offer, means employers in the region can now source all their training and recruitment needs from a single one-stop shop.
"This means simpler, more cost effective training, built around their business needs."
PTP managing director Rob Colbourne and his management team will continue to lead the company as part of the group.
He said: "We are incredibly excited about joining the BCTG group, which enables us to increase our delivery portfolio, benefiting all of our customers. Being part of a substantial skills and education group will allow us to contribute both regionally and nationally, at a time when supporting employers and their staff is more important than ever."
Like other businesses, the current crisis has presented a significant challenge to the group. Weeks before the pandemic hit, BCTG invested heavily in a new Construction Skills Centre in West Bromwich.
However, days before it was to open, the lockdown forced all courses to be postponed.
Luty said: "Everything is in place, all the equipment and facilities are there, just waiting for the first learners. We hope to be able to open fully in July, in time for this year's school leavers, but in the meantime we have transferred all our construction theory courses online, so students can still start and learn the knowledge before they come along to the centre.
"We firmly believe that investment is critical at the moment and, as we emerge from the crisis, the only sustainable way to get the economy moving is by investing in skills.
"It's clear that there will be job losses, therefore it's essential that these people can access high quality retraining, so they quickly move back into sustained employment. At the same time, employers will need remaining staff to be even more multi-skilled, flexible, and adaptable."
BCTG Group was advised by Robin Barnes, partner in accountants JW Hinks & Co in Birmingham, with legal advice from Jeff Taylor of Thomas Horton in Bromsgrove.
The accountancy firm advising PTP Training was Wallace Crooke of Walsall, with legal advice from Samual Booth of Jobson Solicitors in Stafford.