New owner named for Merry Hill | TheBusinessDesk.com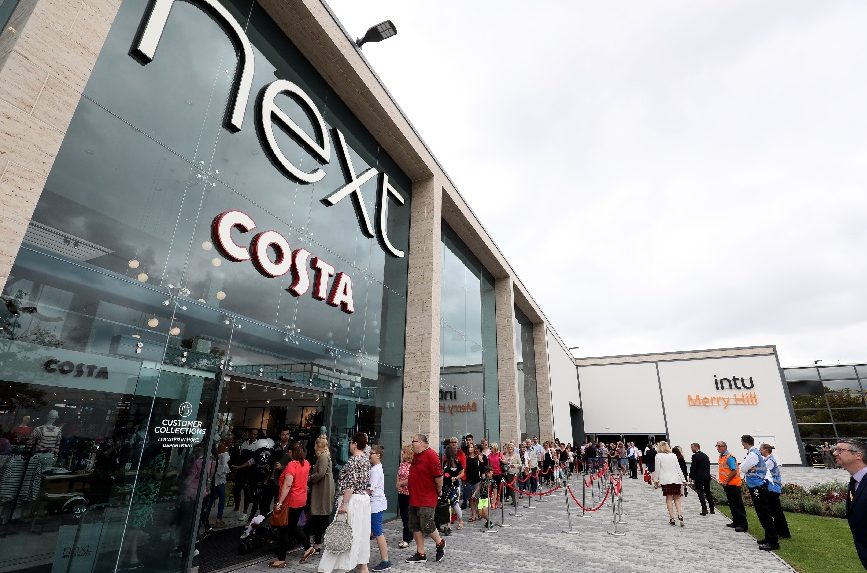 Ellandi, the operator of shopping centres, has been appointed as the new asset manager for intu Merry Hill.
The company takes over from intu properties, which went into administration in June, and will oversee the operation and development of intu Merry Hill on behalf of the consortium of banks that own the centre.
Ellandi, which operates over 30 shopping centres across the UK has confirmed that intu Merry Hill will continue to receive investment.
This investment includes the current remodeling of the exterior of intu Merry Hill, which is due to complete by spring 2021. A refurbishment of the washroom facilities has just been completed and other improvements will follow over the coming months.
Ellandi has appointed Savills as managing agent with responsibility for the day-to-day running of the centre.
The centre will continue to be known as intu Merry Hill for an interim period. It will be rebranded in 2021.
Mark Robinson, property director and co-founder of Ellandi, said: "intu Merry Hill plays a vital role in the West Midlands. It is responsible for thousands of jobs, supports local suppliers and makes a significant contribution to the regional economy. We are excited about the opportunity that intu Merry Hill has to evolve through investment and offer the very best retail and leisure experience to shoppers in the West Midlands and beyond. We are committed, alongside the centre's owners, to supporting jobs and the local community."
Rachael Jackson, general manager for Merry Hill, said: "intu Merry Hill has a very bright future and the management team at the centre is looking forward to working with Ellandi. Visitor numbers are getting back to pre-Covid levels and 97% of our retail and leisure partners have reopened, which shows the resilience and importance of Merry Hill in the region."
Jim Tucker, partner at KPMG and joint administrator of intu properties plc, said: "With the migration of intu's shopping centres to new management now firmly underway, it's pleasing to have been able to conclude the smooth transfer of this significant asset within the intu portfolio. As one of the top 10 shopping centres in the UK, Merry Hill is a prominent name on the retail landscape. We wish management and all of the employees the very best as they embark on this new chapter."