Midlands deals value plummets in first half | TheBusinessDesk.com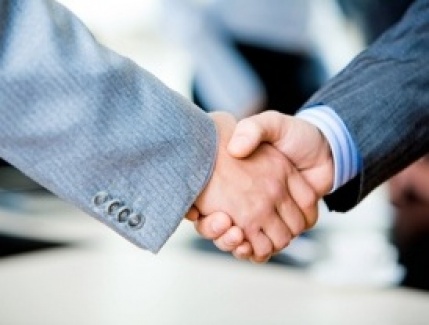 The total value of Midlands deals dropped by almost 65% to £2.9bn in the first half of 2020, down from £8.3bn in the first six months of 2019,as the region's larger corporates largely adopted a cautious stance towards big-ticket M&A.
According to the H1 M&A Review from Experian, development capital deals saw a surge in popularity in comparison to 2019 figures representing almost 16% of all transactions in the region, up from 10% of deals in 2019.
The Midlands remains the busiest region for deal making outside of London and the South East, with Midlands businesses involved in 13% of all UK transactions in H1, while contributing 2.7% to total value.
While development capital proved a resilient deal type, it was the traditional acquisition that appeared heavily in the top ten transactions for the region.
Of the six announced, four have already completed, including the Australian technology firm Citadel Group's £103m acquisition of Mansfield-based Wellbeing Software Group from exiting investor Elysian Capital and Dart Group's sale of its Yorkshire-based subsidiary Fowler Welch to Culina Group of Market Drayton for £98m in the logistics sector.
Two of the region's publicly traded companies, Warwick-based luxury automotive manufacturer Aston Martin Lagonda and Birmingham transport group National Express, turned to the markets to sure up their capital position, raising £556m and £235m, respectively, via share placings.
The region's manufacturing sector maintained its status as the Midlands' most active industry for M&A but was among the worst affected by the slowdown, it's 86 deals representing a 44% decline from the 153 deals announced during H1 2019.
Meanwhile professional services was the second most active sector in the Midlands with 80 transactions and saw a substantial increase in deal value year on year to a total of £349m.
Infocomms, while declining by almost a third in the volume of deals, kept deal value consistent at £208m compared to £207m the previous year. There was one sector which had a small boost in volume, with waste management up by 8% on H1 2019.
Despite the drop in overall transactions, funding from private equity firms has remained stable in the first half of 2020.
In total there were 57 PE-backed transactions, representing 17% of all funding for the area, compared to 58 transactions in 2019 (equating to 115).
Business Growth Fund was the most active investor.
Around 12% of deals were funded with new bank debt, with Maven Debt Finance and HSBC in first and second place on the debt provider list for the Midlands.
Harrison Clark Rickerbys and Gateley were the Midlands' leading legal advisers by deal volume in H1, each advising on 30 transactions, while Addleshaw Goddard was the adviser associated to the highest value of deals with a total of £488m.
KPMG was at the top of the financial advisers by volume in the Midlands with ten deals; Morgan Stanley with £602m was top by value, just above Deutsche Bank and JP Morgan Chase & Co, which both worked on deals with a recorded value of £556m.