Mercia's profits soar as strategic success pays dividend | TheBusinessDesk.com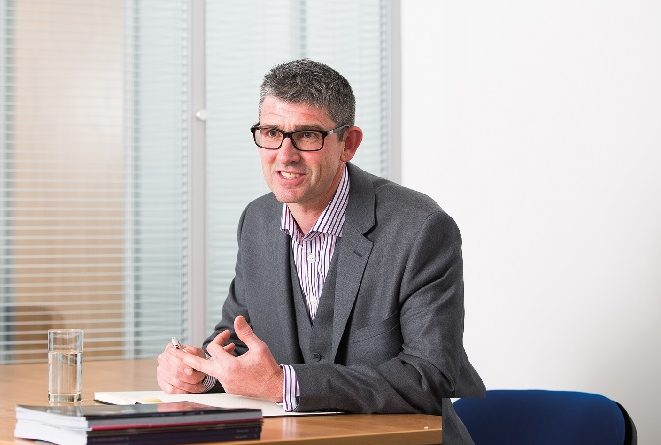 Regional investor Mercia Asset Management has hailed a "tremendous" set of results that saw its post-tax profits hit 99% of its revenues.
The asset manager has declared its maiden dividend after coming through a half-year period with momentum and without recourse to Government support schemes or job cuts.
"It's a real landmark event to declare our maiden dividend," said Mercia's chief executive Dr Mark Payton.
"We have not stood still during remote working, we have moved to being a profitable business."
The 100-strong team, which is headquartered in Henley-in-Arden in Warwickshire, increased revenues by 51% to £8.4m for the six months to September, and nearly quadrupled its half-year profits to £8.2m.
Most of the growth has come from its third-party managed funds which includes the Northern Powerhouse and Midlands Engine investment funds. It was also boosted by the impact of its £25m acquisition of three Northern VCT fund management contracts 12 months ago.
Mercia is halfway through its three-year strategic plan which has the aim of achieving operational profitability – which it has already achieved – increasing assets under management to more than £1bn and having an "evergreen" balance sheet, so that the group's direct investment activities are fully funded by cash realisations from its existing direct investment portfolio.
It has achieved two full cash exits in its portfolio in the current financial year, generating £4.8m from its exit of University of Birmingham spin-out The Native Antigen Company and £1.0m from the sale of software firm Clear Review.
Assets under management had reached £872m at the end of the half-year and the group is "increasingly optimistic about the potential of the companies" within its direct investment portfolio because of the tailwinds businesses in life sciences, software and digital entertainment are experiencing.
Payton said: "Our progress against the three-year strategy has been really strong.
"We are confident we will get there over the next 18 months, while it is now about growing our operating profits further."
While Brexit and the economic recovery from Covid-19 loom large, Payton is comfortable with how the group's portfolio is positioned.
He said: "Over half of what we do is venture investing. Those businesses have benefitted from this environment and they have an opportunity in 2021."
Julian Viggars, chief investment officer at Mercia, added: "We have done a lot of work through the last six months looking very carefully at all of our assets. We are in a really good place.
"We don't really know what 2021 will look like so we have to be really aware of all of our assets and be fleet of foot. We have done that well over the last six months and we will continue to help all of our companies in terms of cash and access to information and other resources."
The group invested £42.1m into 81 companies in the six-month period, including 26 new companies in the third-party managed funds' portfolios, with all of the businesses based outside London.
One area that has performed less well is its 19 university partnerships, which typically accounts for around 15% of Mercia's dealflow.
"Universities have had a lot of distractions and spin-outs have been very slow in this financial year," said Viggars. "It will definitely pick up in the new year and there is work in progress."
Mercia ended the half-year with £230m of liquidity across all of its funds to support investment activity, and a further £24.9m unrestricted cash on its balance sheet.
Payton added: "Mercia is a resilient business, with long-term contracted fund management derived fees, diversified portfolios and material liquidity across the group.
"We are managing Mercia through the pandemic from a position of strength and, as these interim results show, are well placed for further growth and value creation going forward."