Widow Of Cowley Plant Steel Worker With Asbestos Cancer Appeals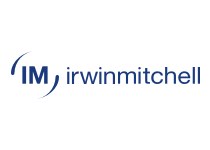 18.01.2021
---
Want to share your news with your industry? Submit a press release.
---
Top 1000 Companies Ranked by Revenue – in Multiple Sectors & Countries.
---
Buckinghamshire Father Worked For Press Steel For 10 Years
The widow of a former Cowley plant steel worker who died from asbestos-related cancer is making an emotional plea for information on how he fell ill.
Father-of-eight Graham Wheatley, from Aylesbury in Buckinghamshire, died in March 2018 at the age of 74. This followed a diagnosis of mesothelioma, which is a cancer of the lining of the lungs most commonly associated with exposure to asbestos, often decades previously.
Prior to his death, Graham instructed specialist asbestos-related disease lawyers at Irwin Mitchell to investigate how he developed the illness and whether his exposure could have been a result of his working life.
His widow Susan is now continuing with the investigation alongside the legal team. She is now appealing to anyone that worked for Pressed Steel alongside her late husband to come forward with information on the working conditions he faced. Graham was based at the Cowley plant in Oxford between 1965 and 1975.
Emma Guy, the asbestos-related disease expert at Irwin Mitchell representing Susan, said: "Graham's death has robbed him of the opportunity to see justice done, and his wife and family remain devastated by their loss.
"Through our work, we are sadly all too familiar with people developing serious illness after being exposed to asbestos in their work places. If anyone remembers working with Graham at the Cowley plant, and recalls any information that may help with the investigation, we would be grateful if they could come forward."
Graham began working for Pressed Steel in 1965 and spent 10 years at the Cowley plant. He worked alongside his brother, Clive.
Graham's role was to operate a forklift truck loading car parts, which often contained asbestos, on and off lorries. This included brakes, which were not well stacked within the crates so when they were lifted or moved, the asbestos would be disturbed and released dust and fibres into the air. As a result, the crates were constantly dusty.
Clive recalled that the forklifts would also accidentally knock and damage the pipework, which was lagged with asbestos.
Graham began complaining of back pain mid-2017. He was referred to hospital in October that year, where he underwent a series of tests including a CT scan. He was diagnosed with mesothelioma in January 2018 and died two months later on 26 March.
At the time of his death, Graham had been married to Susan for 38 years.
After he died, Susan, 66, said: "To this day, it is still incredibly upsetting to know Graham is no longer here. After he was given the diagnosis, he deteriorated so quickly. He began falling over, lost a lot of weight, and was breathless and fatigued.
"He was very weak towards the end and would just lay in bed a lot; it was unbearable to see him like that and I still miss him terribly.
"While there is nothing I can do to bring him back, all I can do now is get the answers he deserved. I would really appreciate it if any of his workmates would come forward with details that could help us determine what led him to develop such a horrible illness."
Anyone with information that may assist with this case is asked to contact Emma Guy on 0207 421 3913 or by e-mail at emma.guy@irwinmitchell.com.
Find out more about Irwin Mitchell's expertise in handling asbestos-related disease cases