Widow From Oxfordshire Appeals For Help Following Husbands Death From Asbestos Related Disease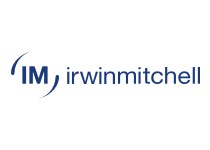 30.06.2020
Appeal Comes Ahead of Action Mesothelioma Day on 3 July
The widow of a carpenter from Oxfordshire is appealing for help from his former work colleagues following his death from asbestos-related cancer a month after diagnosis.
Richard Swan, 67, from Kennington near Abingdon, died from mesothelioma, a cancer of the lungs associated with exposure to asbestos on 28 July, 2019 following a short battle with the illness.
Following his diagnosis in June 2019, Richard instructed specialist asbestos-related disease lawyers at Irwin Mitchell to investigate his illness and how he may have gone on to develop the condition but sadly passed away before the investigation concluded.
Richard's wife, Jose, 65, is now continuing the investigation by joining with his legal team and appealing for any former workmates who remember working with Richard to come forward.
The appeal comes ahead of Action Mesothelioma Day, which takes place on 3 July and is held to raise awareness of the risks of asbestos and the impact that related illnesses have on lives.
The family is keen to hear from anyone who worked with Richard whilst he was employed by Campbells (Wantage) Ltd from 1969 until 1975/1976 or from his time at Winterbourne Building and Civil Engineering Limited from 1978/79 to 1982/83.
Expert Opinion

"Richard was a much loved husband and family man, he and his wife Jose were extremely close.

"The family believe he was probably exposed to asbestos whilst working for these companies. But the speed of the illness meant Richard passed away before he could provide all the vital information, so any details held by his former colleagues could prove a huge help.

If anyone recalls working at either Campbells or Winterbourne Building could come forward and help us, it would mean a lot to Jose and the family and could make all the difference." Iain Shoolbred – Senior Associate Solicitor
Born and raised in Marcham near Abingdon, Richard joined Campbells (Wantage) Ltd as an apprentice carpenter aged 18 and remained there until 1975-1976, whilst completing his apprenticeship. Richard's job involved all aspects of building work, which included installing and taking down internal walls, the installation of fireproof doors, insulation and the boxing in of steel beams.
Internal walls were often insulated with asbestos, whilst fireproof doors at the time were also insulated with asbestos, due to its fire-resistant properties. Richard specifically recalled working on the refurbishment of a convent, where he believes he was exposed to asbestos.
From 1978/79 until 1982/83, Richard was employed by Winterbourne Building and Civil Engineering Contractors Limited as a general carpenter. The contracts Richard worked on included pub refurbishments, and he remembered being required to cut asbestos sheets to size in order to box in steel beams to protect them from fire.
Richard met Jose in 1989 and the couple were married in 1990. They remained extremely close and Richard's death has left Jose and the family devastated and looking for answers.
Jose, said: "Richard was a wonderful husband who worked hard all his life and didn't deserve to have his life ended in this way. We were looking forward to the rest of our lives together and I miss him every day.
"Richard began to suffer with severe pain, coughing and breathlessness and our GP referred him for a chest x-ray in April 2019. Several hospital stays, many tests, biopsies and X-rays resulted in the final diagnosis of terminal Mesothelioma on 13th June 2019.
It was devastating to see how quickly he deteriorated. I had lost my husband and my best friend. Nothing can bring Richard back. But if any of Richard's former friends and colleagues could help us, the family and I would be so grateful."
Anyone with information is asked to contact Iain Shoolbred at the Birmingham office of Irwin Mitchell on 0121 214 5446 or email iain.shoolbred@irwinmitchell.com
Find out more on Irwin Mitchell's expertise in handling asbestos-related disease cases