Two Irwin Mitchell Partners Included In Citywealth Top Trust Litigators List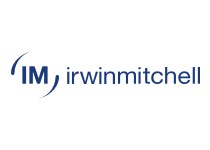 22.05.2020
Two partners from Irwin Mitchell's Private Wealth division have been listed in Citywealth's Top Trust Litigators List.
Paula Myers, national head of Will, Trust and Estate Disputes and Claire-Marie, partner and head of the London Will, Trust and Estate Disputes team were both recognised in the new list. Paula and Claire-Marie's inclusions were based on peer recommendations, submissions and editorial research looking into who the very best trust litigators are in the market.
Both received glowing reviews from their peers, describing Paula as 'forceful, judicious with great forbearing and insight'; while Claire-Marie is 'calculated, clever, calm and awe-inspiring in her ability to navigate tough cases'.
As an extra accolade, both Paula and Claire-Marie have been included in a bonus listing: Citywealth's Top 10 Powerwomen Trust Litigators for 2020, which is a testament to their high standing in the market.
Citywealth is a leading magazine for private wealth management professionals as well as a leading directory for the private client industry.
The listing comes after a string of award and directory recognitions for Claire-Marie and Paula. Claire-Marie has been named on Legal Week's Private Client Global Elite list for two years running, while overseeing the successful expansion of the London Will, Trust and Estate Disputes team, most recently appointing Nicola Bushby as partner.
Paula, already recognised in Citywealth's Leaders List, is also acknowledged in the Spear's 500 as a leading litigator, as well as being recognised as a leading individual in independent legal directories Chambers & Partners and the Legal 500. Paula won the Private Client Lawyer of the Year award at the Legal 500 Awards.
Expert Opinion

"I'm delighted to have been listed by Citywealth as a top trust litigator and on their Top 10 Powerwomen list. Doing the best job for our clients is always at the heart of what we all do at Irwin Mitchell, so to be recognised in this list is a wonderful bonus.

"There are many accomplished litigators on the list, including Claire-Marie, and it is an honour to be considered one of the top litigators in this field. Our thanks go to Citywealth and all of the people who recommended us to the list." Paula Myers – Partner
Expert Opinion

"I'm thrilled to have been recognised alongside Paula and my other talented peers as a top trust litigator by Citywealth and as one of Citywealth's Top 10 Powerwomen Trust Litigators for 2020. We've worked hard to build up the team in the London office as well as provide the very best service to our domestic and global clients at all times, especially during this difficult period, so it's incredibly gratifying to have this recognised.

"Our inclusion is a testament to all of the above as well as our standing in the market, both as individuals and as a firm, and I'm delighted to have been listed." Claire-Marie Cornford – Partner
Irwin Mitchell has recently been recognised in The Times' list of the best 200 law firms in England and Wales. The firm's Private Wealth teams are highly ranked in both Chambers and Legal 500 independent guides to law.
The firm won The Signature Awards' Excellence in Diversity Award for the third time and also won Law Firm of the Year at the 2020 LexisNexis Legal Awards in March.