Smart Motorways: Nargis Begum's Family Hope For Answers At Inquest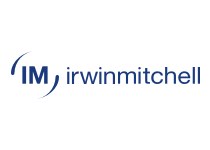 21.12.2020
Lawyers Continue To Support Relatives As Pre-Inquest Review Hearing Held
The family of a mum killed in a smart motorway crash has spoken of how they hope the inquest process will help provide them with answers.
Nargis, a mum-of-five and grandmother-of-nine, died in September 2018, after the Nissan Qashqai she was a passenger in broke down on the M1 near Sheffield. Nargis and her husband Mohammed Bashir, 67, who had been driving, exited their vehicle and were waiting for help to arrive when another vehicle then collided with their vehicle causing the Nissan to plough into Nargis.
Lawyers Investigate After Nargis Begum's Death On M1 Smart Motorway
Following her death, Nargis's family, of Darnall, Sheffield, instructed specialist lawyers at Irwin Mitchell to investigate and bring a civil case against Highways England calling for the use of smart motorways to be scrapped.
Irwin Mitchell is also representing Claire Mercer, whose husband Jason, 47, was killed in a separate crash on the M1 near Sheffield. Claire, of Broom, Rotherham, and her legal team are investigating bringing a separate judicial review against Highways England calling for the use of smart motorways to be halted.
A pre-inquest review hearing has been held into Nargis's death. A full inquest is expected to take place at some point next year.
Expert Opinion

"Nargis was the heartbeat of the family and understandably her loved ones remain devastated by their loss.

The pain of losing Nargis has been made all the harder given circumstances in which she died.

Her family have a number of concerns about the use of smart motorways and the events surrounding her death.

We're determined to help provide Nargis's family with the answers they deserve and the inquest process is an important milestone in that.

We will continue to support with the family as preparations continue for the full inquest."

Christopher Kardahji – Team Leader & Senior Associate
Smart Motorways – Nargis Begum's Family's Story
Nargis and Mohammad had broken down near Woodall services. The stranded Nissan had its hazard lights on for 17 minutes when the other vehicle collided with it. The lane had not been closed to traffic.
Minutes before the collision the couple had phoned their daughter Saima Aktar who arrived at the scene to find paramedics trying to save her mum.
Saima said: "While time continues to pass the feeling of grief and loss we feel over Mum's death doesn't.
"The last two years and trying to come to terms with what happened has been incredibly difficult, especially for my Dad. That he avoided injury but his loving and caring wife of 45 years died in front of him has taken its toll on him.
"We continue to have a number of concerns about the events surrounding Mum's death and hope that the inquest will help provide us with answers."
Smart Motorways Background
Jason Mercer and 22-year-old Alexandru Murgreanu, from Mansfield, were killed when they were knocked down by a lorry shortly after the pair was involved in a minor collision near junction 34 of the M1 near Meadowhall. The pair had pulled over to the roadside as far as they could.
However, the lane was not closed to traffic until after the collision which happened on 7 June, 2019.
Jason and Nargis were among four people to die in collisions on the M1 around Sheffield in 10 months. The stretch of motorway is an 'all lanes running' (ALR) motorway which instead of a hard shoulder has emergency refuges spaced at intervals.
Nargis's family and Claire have teamed up to lobby Highways England for change. As part of the Smart Motorways Kill movement, the families want to hear from others who have either been injured or had relatives die on the stretches of road where the traditional hard shoulder has been replaced.
Find out more about Irwin Mitchell's expertise in handling serious injury and road accident cases
.