Smart Motorways: Claire Mercer and Lawyers Urge People To Submit Views To Inquiry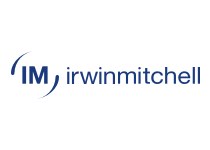 07.04.2021
Widow And Lawyers Call For Government And Highways England To Stop All-Lane Running Motorways Or Face Possible Legal Action
A widow is urging others affected by smart motorway crashes to contribute to an official inquiry by MPs into the roads following her husband's death on the M1.
Claire Mercer wants people to submit evidence about their experiences of safety on the controversial roads to the Transport Committee, a Parliamentary Select Committee, before its deadline this Saturday.
Her husband Jason, and Alexandru Murgreanu were killed when they were knocked down by a lorry shortly after a minor collision on an all-lanes running (ALR) motorway – roads which have no hard shoulder – near Sheffield.
Claire Mercer and lawyers call on government to scrap smart motorways
Claire, of Rotherham, and specialist lawyers at Irwin Mitchell have written to the Government – including Transport Secretary Grant Shapps – and senior leaders at Highways England calling for ALRs to be stopped or face legal action.
It comes after an independent report commissioned by Irwin Mitchell into smart motorways found ALRs "had the lowest level of intrinsic safety" when compared to any other form of motorway. It also stated that the risk of being involved in a live lane breakdown on an ALR was 216 per cent higher than on a standard motorway, as there was no hard shoulder for drivers' refuge in the event of a collision or breakdown.
A lack of previous public consultation around the introduction of the roads was identified in the 220 page report which took transport planning specialists at Royal HaskoningDHV more than a year to research.
Drivers urged to submit smart motorways safety views to inquiry
The Transport Committee – a body of cross party MPs which scrutinises the Department for Transport – is accepting submissions as part of its inquiry set up following high profile concerns around the use of smart motorways.
Claire is now encouraging others who have lost loved ones or who have been hurt in collisions on smart motorways to submit their views and ensure they have their say.
Expert Opinion

"The 220 page expert report we have commissioned on behalf of Claire will be submitted to the Transport Committee. We want to ensure that concerns about the safety of smart motorways are raised at the highest level following a number of fatalities, including Jason's.

"The recent report, which took transport experts many months to research, echoed these growing voices, identifying a host of worrying findings about the safety of these roads which cover hundreds of miles across the nation. The evidence shows how costs were cut and safety was compromised during their development.

"Claire and many other families whose lives have been turned upside down because of collision on smart motorways are adamant things have to change.

"Although smart motorways have been in operation for a number of years this is the first real meaningful chance the public has had to raise concerns about how safe these roads are and how confident drivers are travelling on them.

"We join Claire in yet again repeating our call for the Department for Transport, Grant Shapps, and Highways England to acknowledge that the development and roll out of ALRs was flawed and take measures or face potential legal action.

"In the meantime we would encourage as many people as possible to contribute to the Transport Committee's inquiry." Helen Smith – Associate Solicitor
Smart motorways: 'ongoing risk of future deaths'
Jason Mercer, 44, and Alexandru Murgreanu, 22, of Mansfield, were killed on 7 June, 2019, when they were knocked down by a lorry shortly after a minor collision on the M1 near Meadowhall in South Yorkshire. The pair had pulled over to the roadside as far as possible – and yet the lane was not closed to traffic until after the second, fatal collision.
At an inquest into their deaths, coroner David Urpeth said ALRs carried "an ongoing risk of future deaths". Jason was found not to have been at fault and was placed at risk of serious injury or death when he broke down on an ALR smart motorway.
The coroner heard evidence from representatives from Highways England. The inquest was told that Jason's and Alexandru's death may have been avoided had there been a hard shoulder.
The report by the expert transport team at Royal HaskoningDHV also found that ALRs were designed without enough thought for human error.
Claire Mercer crowdfunds for smart motorways campaign
Claire is running a crowdfunding appeal at www.crowdjustice.com/case/smart-motorway-jr/ as part of her campaign and to support her legal challenge.

Claire, 44, said: "Jason and Alexandru are not alone in what happened to them; people continue to be killed or injured on smart motorways. Undoubtedly there will be many other families also grieving, as well as many others who have been seriously injured and whose lives have changed because of these roads, not to mention those who have experienced near misses.
"These roads have been built all over the country without any proper consideration to the public's safety or the views of the people who use them.
"I know nothing can bring him back but I wouldn't want others to face the heartbreak and pain I live with every day after Jason's death.
"Therefore it's vital that everyone whose lives have been affected in some way by these roads ensure they have their say.
"The Government and Highways England need to take notice and action. By contributing to this review you can help them do so."
How to submit views to Transport Committee's inquiry
For more information about the Transport Committee's call for evidence and to submit views visit www.committees.parliament.uk/call-for-evidence/411/the-rollout-and-safety-of-smart-motorways/

Irwin Mitchell also represents the family of Nargis Begum in a separate civil case involving Highways England.
Nargis, of Darnall, Sheffield, a mum-of-five and grandmother-of-nine, died in September 2018 on the M1. The Nissan Qashqai she was a passenger in broke down close to Woodall services near Sheffield. Nargis, 62, and her husband Mohammed Bashir, 67, who had been driving, had exited their vehicle. They were waiting for help to arrive when another vehicle collided with their Nissan, which then ploughed into Nargis.
The stranded Nissan had had its hazard lights on for 17 minutes before the collision. The lane had not been closed to traffic.
Earlier this year, Coroner Nicola Mundy referred Nargis's death to the Crown Prosecution Service asking it to investigate whether there were grounds for Highways England to face corporate manslaughter charges.
Find out more about our expertise in supporting families affected by collisions on the roads at our dedicated serious injury section. Alternatively to speak to an expert contact us or call 0370 1500 100.