Skies to be Re-Opened following Easing of International Travel Quarantine Restrictions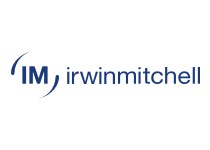 03.07.2020
Spain, Italy, France and Germany Among List Of Quarantine-Exempt Countries Set To Get Travel Industry 'Up and Running'
The UK Government has now revealed an extensive list of countries which are exempt from quarantine restrictions, including Spain, Italy, France and Greece, all of which are popular travel destinations for Brits.
National law firm Irwin Mitchell says the move will be welcomed by eager holidaymakers who are looking forward to travelling abroad this summer, as well as by the travel sector, which is raring to get back up and running.
The publication of this list means that holidaymakers will be able to travel to those countries listed from the 10 July 2020 without having to quarantine upon their return to England. The easing of these quarantine restrictions also allows for tourists arriving from the countries named in the list to travel to England without having to quarantine upon arrival.
Up until now all but a limited number of exempt travellers have been required to self-isolate for 14 days upon arrival in the UK. Those who failed to comply were liable to a fine of £1,000 in England, and police were allowed to use 'reasonable force' to ensure adherence to the rules.
Scotland, Wales and Northern Ireland are expected to define their own quarantine guidelines in the coming weeks.
Expert Opinion

"The Government's approach is perhaps unsurprising, given that these countries are exceptionally popular with British holidaymakers.

"Anticipation of such an announcement has likely been the reason why international holiday bookings have reportedly climbed more than 50 per cent in the last few weeks – as people have sought to secure holidays abroad before the Government eased travel restrictions."

"However, given the lack of any reciprocity in agreements with the countries on this list, we would urge travellers to check the quarantine rules at their planned holiday destination before making travel arrangements."

Jennifer Lund – Partner
Rather than travellers having a blanket exemption from the need to quarantine upon their arrival at the countries named within the list, individual countries all have their own quarantine rules. However, the Department for Transport has said that it expects a number of the exempted countries will not require arrivals from the UK to self-isolate, saying: "This will mean that holidaymakers travelling to and from certain destinations will not need to self-isolate on either leg of their journey".
The full list of countries announced by the UK Government includes: Andorra, Germany, New Zealand, Antigua and Barbuda, Greece, Norway, Aruba, Greenland, Poland, Australia, Grenada, Réunion, Austria, Guadeloupe, San Marino, Bahamas, Hong Kong, Serbia, Barbados, Hungary, Seychelles, Belgium, Iceland, South Korea, Bonaire, Sint Eustatius and Saba, Italy, Spain, Croatia, Jamaica, St Barthélemy, Curaçao, Japan, St Kitts and Nevis, Cyprus, Liechtenstein, St Lucia, Czech Republic, Lithuania, St Pierre and Miquelon, Denmark, Luxembourg, Switzerland, Dominica, Macau, Taiwan, Faroe Islands, Malta, Trinidad and Tobago, Fiji, Mauritius, Turkey, Finland, Monaco, Vatican City, France, Netherlands, Vietnam, French Polynesia, and New Caledonia.
The publication of this list also coincides with the relaxing of Foreign Office advice, which has warned against 'all but essential' international travel since March 2020. The FCO has now updated its global advisory against 'all but essential' international travel, exempting destinations that no longer pose an unacceptably high risk for British travellers. These exemptions come into effect on 4 July 2020.
The list is said to be subject to a 'traffic light system' which categorizes countries on the list according to their comparative safety to the UK when looking at the pervasiveness of Coronavirus. Under the traffic light system, countries on the list will either be categorized as 'green' (which indicates that they are 'safer' than the UK); 'amber' (which indicates that they are 'less safe'); or 'red' (which requires self-isolation for 14 days upon arrival in England).
There have been mixed reports over whether Portugal would be included in the list after an increase in coronavirus cases in the country, with Lisbon having recently reinstated an 8pm curfew to tackle the spread of the virus. It now appears that holidaymakers will have to wait to travel to Portugal without quarantine restrictions applying.
Jennifer added: "Plans for the further easing of quarantine restrictions will undoubtedly expand over time, as soon as it is considered safe to do so. For now, this news will certainly be welcomed by holidaymakers who are keen to make the most of their summer holidays, as well as the beleaguered travel industry, which is understandably keen to salvage what remains of the summer holiday season."
---