Mental Health For Families And Children Are Top Priorities In Second Lockdown, Say Family Lawyers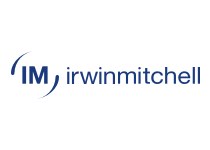 02.11.2020
---
Want to share your news with your industry? Get your article ranked for $10.
---
Top 1000 Companies Ranked by Revenue – in Multiple Sectors / Countries. Only $99
---
National Lockdown Could Bring Issues For Divorce, Separation And Child Contact Arrangements
As a second national lockdown looms on the horizon, coming into force on Thursday 5th November, families once again face difficult decisions on issues like separation, divorce and child contact orders at an already stressful time.
Government guidance has been issued on how best to handle arrangements between families. For family law experts at top national law firm Irwin Mitchell, they say mental health and what's best for children should be the priority.
Expert Opinion

"For this second lockdown, the world of family law is far more prepared – as are the courts. We can deliver almost all hearings remotely and we can, as we have been doing, help and support all clients without in person interaction.

"In this brave new world, the challenge is no longer how best to operate but how to manage everyone's mental health, even more so when it comes to family law matters.

"If you are going through a divorce, separation or child contact issue, life is already hard enough and to now have some of your support and interaction cut off for a second time can be acutely painful, particularly if you are a victim of abuse – whether physical, emotional or mental.

"The key to survival right now is communication. Keep the channels open where you can, whether it be calling a friend, or even speaking to your lawyer or your counsellor. Don't stop talking, because you're not alone and the support is out there." Zahra Pabani – Partner
Family law experts at Irwin Mitchell also have advice on how to handle parental contact with children, after the Prime Minister confirmed in his Saturday night press conference that visitations between two households could still take place.
Its own statistics confirmed a rise in Children Act cases after lockdown this year; in comparison to May, June 2020 saw almost double the amount of queries relating to child contact cases, up to 47 from 26 the previous month.
Zahra continued: "The first lockdown saw the courts come down quite heavily on those parents who wrongly abused the system and failed to allow contact between children and the non-resident parent.
"This time, the government guidance is simple – contact between children and a separated parent is an exception, and it continues with no break. Parents need to decide what is best for the care and welfare of the child; if court orders can't be strictly adhered to, parents must try and adhere to the spirit of them. If-face-to-face can't happen for some reason, then video calls are the next best option.
"If you find yourself in a difficult situation with respect to your children, take early advice to avoid ending up in court or indeed to ensure your actions can't be criticised later if you find yourself caught up in litigation with your ex-partner."