MBRRACE-UK Reports Findings Highlight Need To Improve Safety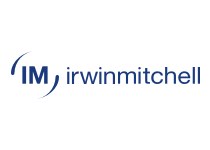 14.01.2021
Specialist Lawyers Express Concerns In Maternity Care
Specialist lawyers at Irwin Mitchell are calling for improvements in patient care following the publication of two maternity reports.
A Saving Lives, Improving Mothers' Care report published by MBRRACE-UK – the collaboration conducting the Confidential Enquiry into Maternal Deaths in the UK – today identified that between 2016 and 2018, of the 2,235,159 women giving birth, 242 died during or up to six weeks after pregnancy, and 547 during or up to one year after their pregnancy.
The report states that the leading cause of these deaths is heart disease, followed by thrombosis and blood clots. Meanwhile, suicide is the fifth most common cause of women's deaths during pregnancy and immediate aftermath, and is also the leading cause of death in women over the first year after pregnancy.
The latest findings also highlight that the number of women dying from Sudden Unexpected Death in Epilepsy (SUDEP) has doubled, adding that "in many instances these deaths are linked to inadequate medications management for these women either before or during their pregnancy."
In addition, there remains gaps in mortality rates between women from different areas, of different ages and from different ethnic groups. While the report states there are positive actions being taken with regard to race, "women living in the most deprived areas are almost three times more likely to die than those who live in the most affluent areas", highlighting a "need" to "reduce inequalities and improve safety."
Between 2016 and 2018, social services were involved in the lives of 20 per cent of the women who died, increasing from 12 per cent in 2012 to 2014, suggesting "far greater coordination between social services and maternity care is needed in order to understand and respond to women's circumstances."
A second report published by MBRRACE today identified that twins are twice as likely to be stillborn and three-and-a-half times more likely to die as newborns compared to pregnancies with one baby.
An enquiry looked at 50 twin pregnancies in 2017 where one or both of the babies died. It was found that "high quality care was found in a minority of the deaths reviewed" and "most deaths may have been prevented with better care." Clinical experts assessed the care was "good" in around one in five deaths; the care was "poor" in around one in two baby deaths; and for around three in five mothers, care after their baby/babies died was "poor."
Shivi Nathan, a specialist medical negligence lawyer at Irwin Mitchell who support families and children affected by maternity deaths and birth injury,
Expert Opinion

"These latest reports published by MBRRACE are very concerning and it's vital that every effort is taken to improve patient safety during and after pregnancy.

"Through our work, we sadly see many people who have been adversely affected when the care they receive has not met expected standards. It's deeply upsetting to hear how many maternity deaths are still occurring as a result of this.

"During what is meant to be a joyous time for families, they put a lot of trust in the healthcare system and maternity services to ensure they are cared for adequately. In far too many cases this turns to tragedy, and it is vital that lessons are learned and improvements are made so that the safety and care of patients improves for the future."

Shivi Nathan – Senior Associate Solicitor
Irwin Mitchell is campaigning to improve maternity services and has recently made submissions to the Health Committee's Maternity Safety Call for Evidence.
Find out more about Irwin Mitchell's expertise in handling medical negligence and birth injury cases