Married Couples And Those With Children More Likely To Have Planned For Retirement Than Single People, New Survey Finds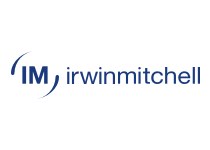 30.11.2020
YouGov Study Finds Married People With Children More Likely To Prepare For Future
Married couples or those with children are more likely to have planned for retirement than single people, a new survey has revealed.
New research from leading national law firm Irwin Mitchell and YouGov found two-fifths of adults aged 40 and over who have never been married (40%) hadn't planned for retirement yet, whereas for married people aged 40 and over this dropped to under a quarter (23%).
Married couples aged 40 and over were far more likely to know what income they needed for retirement and how to achieve it, with 32% of married people choosing this option in comparison to just 17% of single adults aged 40 and over.
Married and cohabiting couples aged 40 and over were also more likely to have taken financial advice to plan for retirement, sitting at 29% and 24% respectively, whereas 40+ adults who have never been married trailed behind at 20%.
Financial planning experts at Irwin Mitchell say the findings reflect a reluctance to talk about money – and the way not feeling able to talk about money could seriously set some people back in later life. They also warn not to wait for major life milestones to sort out financial planning.
Expert Opinion

"Our survey results are a stark indicator of how much of a taboo subject money actually is – and suggests that people are putting off financial planning until major events in their life. But these people could be missing out on maximising their current situation and making their money work harder for them.

"When you're married with kids and dealing with all of those money issues, you're forced to have conversations around money and to think about how you're going to manage things in the future – but without those natural prompts, the evidence suggests that people aren't thinking about financial planning.

"If you aren't in a long-term relationship, it can feel very difficult to find someone who you trust enough to actually have a frank and open discussion about money with. That's a perfect area to bring a professional in, because not being married or having kids doesn't mean that planning for your financial future is any less important.

"There's a mental health aspect to it as well: we're always being told how important it is to plan ahead, but it can be easier to ignore it if you feel overwhelmed by the enormity of the task – especially if there's nobody to share the planning with.

"Everybody's relationship with money is different, but everyone should feel able to discuss it with someone without judgment. Biting the bullet and speaking to a finance expert about subjects such as investing, retirement planning and savings advice can bring massive peace of mind going forward." Jason Mountford – Financial Planner
The difference in planning for later life extended to the legal side of the fence as well, such as wills and Lasting Powers of Attorney (LPAs).
When asked if they had instructed a professional to write a will in the last six months, while the vast majority of those aged 40+ hadn't done so, those who were parents were marginally more likely to have than those without children (6% vs 7%).
Of those who had not used a professional for their will or Lasting Power of Attorney in the last six months, 12% of childless 40+ adults plan to instruct a professional to take out a will for them in the next six months in comparison to 14% of 40+ parents.
Expert Opinion

"The results clearly show that getting married and having children have a positive impact on planning for later life, most likely because they prompt you to think of your loved ones' future as well as your own.

"The last thing we want to see is anyone left behind because they're not thinking about planning for later life, which suggests the Government could look at schemes for saving money towards later life care that mimic the auto-enrolment pension scheme, and that it should revisit the social care plan as soon as possible.

"While in today's society we see far more complex family structures, it's easy to question whether people regularly review important legal milestones like wills and LPAs as families evolve, such as with second marriages or families. Not updating these regularly can be distressing for your loved ones if the wrong person is in charge of your health and finances, or set to inherit.

"Speaking to a professional when major life milestones happen about your legal position and finances is one of the greatest investments you can take for your family and for your future self, no matter if you're married with children or single, to make sure you have control over what happens to your assets." Kelly Greig – Partner