Man Receives Funds After Losing Finger In Workplace Accident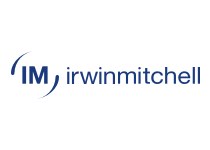 28.10.2020
---
Want to share your news with your industry? Get your article ranked for $10.
---
Top 1000 Companies Ranked by Revenue – in Multiple Sectors / Countries. Only $99
---
Lawyers Secure Payment For Man After Leighton Buzzard Mouldings Company Admits Liability For Injuries
A man who had a finger amputated following a workplace accident has called on businesses to ensure they uphold health and safety standards.
Bryan Puddefoot, of Stantonbury, Milton Keynes, was seriously injured when a large piece of plastic sheeting which got stuck in a band saw suddenly freed and he lurched forward after slipping on a non-slip floor.
Bryan, who worked as a production operative at Richard Grant Mouldings Ltd in Leighton Buzzard, was taken to hospital. Doctors tried to save his right index finger but he had it amputated around three weeks later.
Following the incident Bryan instructed expert workplace accident lawyers at Irwin Mitchell to investigate and help him access the specialist rehabilitation he requires.
Bryan, who also used to play in goal for FC Buzzard before the accident, has now joined his legal team at Irwin Mitchell urging companies to always ensure that the safety of workers comes first.
It comes after his legal team secured Bryan interim payments to fund his rehabilitation. Richard Grant Mouldings admitted liability for his injuries.
Expert Opinion

"Through no fault of his own Bryan suffered serious injuries which will have a significant effect on his life.

"While nothing can make up for what's happened we are pleased to have secured Bryan access to the specialist rehabilitation and therapies he requires to maximise his recovery.

"A case of this nature is stark reminder of the need for businesses to uphold health and safety standards at all times. The safety of workers should always be a priority." Katie Lowe – Solicitor
Bryan had just started a night shift on 1 October, 2019, when the incident happened. A large plastic sheet became stuck as he moved it through the band saw. The floor was painted with paint and sand added when wet to make it non-slip. However, the paint had worn away where Bryan was stood and he could not reach the emergency stop buttons on the machine. As the plastic sheet came loose and went through the saw Bryan slipped on the floor.
He was taken to hospital where he underwent surgery to re-attach the finger and fit a wire to hold it in place. Bryan spent two weeks in hospital where he received treatment, including leach therapy designed to improve blood flow to his finger and prevent infection.
However, he had his finger amputated below the knuckle on 24 October.
Bryan has left the company, and following support from an occupational therapist, has since been offered a new job working for a major online retailer.
He said: "The accident all happened so quickly. I remember seeing my glove finger fling backwards and I grabbed my right hand with my left and applied pressure.
"The doctors tried everything to try and save my finger and at first we were hopeful they would. But then it started turning black and I couldn't move it.
"To be told I needed to have the finger amputated was difficult to take. You don't realise how much you use your index finger until it's gone.
"I've had to relearn how to tie my shoelaces and how to hold a pen differently with my middle finger. I used to wet shave before the accident but now rely on an electric shave.
"Before the accident I was active and had played football for years but haven't been able to since I lost my finger.
"I remain in a lot of pain. My right hand is a lot weaker than it was and because of the limited movement I have I couldn't continue in my job. While nothing will change what has happened I just hope that by speaking out businesses are reminded of the need to ensure health and safety is maintained."
Find out more about our expertise in helping people following health and safety breaches at our workplace accident section. Alternatively to speak to an expert contact us or call 0370 1500 100.