Man Has Salmonella After Meal At Essex Restaurant The Raj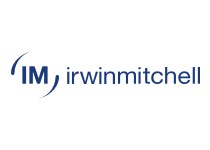 31.01.2020
Illness Forced Grandfather-Of-Two To Cancel Special Family Holiday
A Romford man has called on specialist Public Health lawyers to investigate the cause of his illness after being hospitalised with Salmonella following a special meal out with friends.
Grandfather-of-two Terence Harper has revealed how he developed symptoms including sickness, diarrhoea and vomiting three days after he ate a meal at The Raj restaurant, on Kings Road in Brentwood, Essex with friends.
The illness proved so severe that Terence, 56, was admitted to hospital for five days and had to cancel a holiday to Tenerife with his wife and grandchildren.
Terence has instructed lawyers in Irwin Mitchell's specialist Public Health team to investigate how he developed the illness and whether it could have been prevented. The legal experts have vast experience of providing support to people affected by illness outbreaks and similar problems across the UK, notably acting for almost 300 people regarding norovirus problems linked to the Toby Carvery Exeter Arms pub.
Jennifer Hodgson, associate solicitor and expert Public Health lawyer at Irwin Mitchell, representing Terence, said: "We are hugely concerned by the information provided to us by Terence and are investigating what he has faced.
"Salmonella is extremely dangerous and can lead to long-term health complications for those diagnosed, or even death.
"We are determined to obtain the answers that Terence deserves regarding his illness and how it emerged.
"It is important that those who may have faced similar symptoms seek medical advice.
"We have already begun our own investigation into the illness suffered by Terrence and are keen to determine whether more could have been done to prevent the illness. As part of our work and to assist with our investigations, we would be keen to hear from anyone else who may also have been affected by illness following a visit to The Raj restaurant on Kings Road in Brentwood, Essex".
Terence was part of a party of eight people who ate at The Raj restaurant on 20 July last year. The gathering was arranged as one of his friends was visiting from Spain.
He recalled: "The whole experience wasn't great, as some dishes were not available and it all felt quite rushed. It was a few days later when my illness first started. I was in a really bad way and didn't know what to do with myself. It persisted for some time, so I knew that I had to go to the hospital. I have since seen reviews of the restaurant online, which are critical of the service and standard of food served, with one review in particular referring to illness suffered."
While he was initially treated in the emergency department at the Queen's Hospital, Terence was then admitted to a ward for five days, given antibiotics and put on a drip. The tests conducted confirmed that he had contracted Salmonella.
Subsequent tests revealed that he had developed a serious bowel condition known as infectious colitis.
He said: "I couldn't believe it when I was told I had Salmonella. It was devastating, but also understandable considering the state I was in. I can honestly say I have never felt so ill in my entire life.
"The hardest part was having to cancel our holiday the following month. We had booked it around a year in advance and everyone was looking forward to it, especially the children. However, I was in such a bad way it just wasn't feasible.
"I'm still struggling with the after-effects of the illness now. I feel I deserve answers regarding how this happened and hope that steps can be taken to stop others from being affected by similar issues too."
Find out more about Irwin Mitchell's expertise in handling Public Health cases