Macfarlanes advises Supermarket Income REIT on latest £100m fundraise under share issuance programme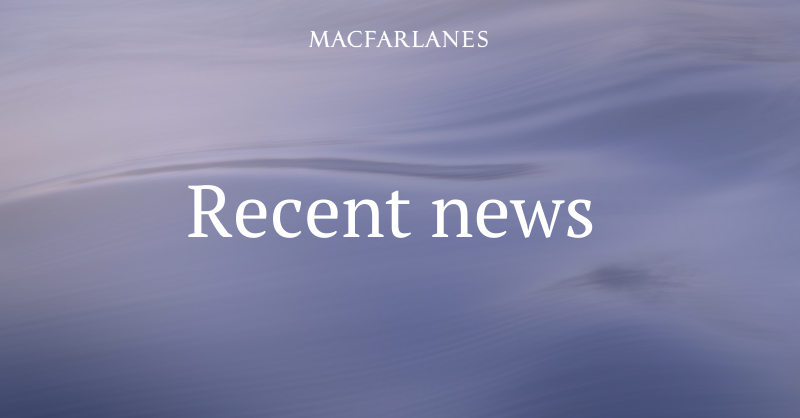 The fundraising was made as part of the share issuance programme initiated by the company in September 2020. The company is also seeking to broaden its shareholder base by making a separate retail offer via the PrimaryBid platform.
The net proceeds of the raise will be used to invest in attractive opportunities in line with the company's investment strategy, which have already been identified, including four assets with an aggregate value of approximately £230m, together with a further pipeline of nine assets valued in total at around £184m.
Despite the Covid-19 pandemic, since the end of June 2020 Supermarket Income REIT has deployed £518m of capital in 19 separate transactions, continuing to increase the geographic coverage of the portfolio and expand its tenant base.
The Macfarlanes team was led by corporate and M&A partner Robert Boyle with assistance from senior counsel Mark Slade and solicitor Olivia MacLellan.
Robert Boyle comments: "We are again very pleased to have assisted Supermarket Income REIT on its latest fundraise. The company has proven that its investment strategy continues to work well, and the unprecedented conditions over the past year have only served to strengthen the case for investing in the supermarket sector."