Leicestershire Businessman Suffered Brain Injury In M1 Crash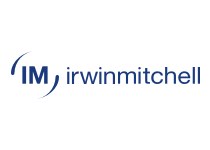 30.09.2020
---
Want to share your news with your industry? Get your article ranked for $10.
---
Top 1000 Companies Ranked by Revenue – in Multiple Sectors / Countries. Only $99
---
Dad-of-Two Supports Campaign Raising Awareness Of The Effect Brain Injuries Have On People
A businessman has spoken of his determination to overcome a traumatic brain injury he suffered when his car was hit by a lorry on a smart motorway.
Dad-of-two Edward Ashley-Carter is now backing a campaign aimed at raising awareness of the effects brain injuries have on people after the collision on the M1.
The 56-year-old was driving home to Loughborough following a business meeting in London when a lorry veered into the lane he was in, crashing into his VW Golf. The Golf was then shunted across the motorway, into the path of another vehicle.
Edward, known as Ed, was airlifted to University Hospital Coventry. Doctors initially believed he may have suffered a stroke. He was diagnosed as suffering from a bleed on the brain and a brain injury.
Following the incident, near Watford Gap services in Northamptonshire, his wife Lucie, 50 instructed a law firm to help investigate. However, the couple, who have two children, Lucas 17, and Violet, 13, then asked specialist serious injury lawyers at Irwin Mitchell to take over their case.
Since then Irwin Mitchell has secured an admission of liability from the lorry driver's insurers and secured interim payments for Ed. The funds are paying for a care team which is providing the specialist rehabilitation and support Ed requires.
Irwin Mitchell's Asset Management team has also assisted the family with financial guidance.
With Ed continuing to make progress in his recovery he is now supporting Action for Brain Injury Week. This year's campaign is focused on how memory loss can affect people following a brain injury.
Expert Opinion

"Ed suffered an incredibly serious injury in the collision which has had a major impact on not only him but his family.

While we are pleased to have secured Ed payments to fund his ongoing rehabilitation, and while he has made great progress so far, he still faces major challenges.

His case is a vivid reminder of how people can continue to be affected by injury long after the physical signs have gone.

We will continue to support Ed and his family so he can maximise his recovery and look to the future the best he can."

David Withers – Partner
Ed, a self-employed design consultant, spent two weeks in hospital following the crash which happened at around 4.30pm on 15 November, 2018. His last memory was rejoining the M1 after stopping at Toddington Services.
He also suffered paralysis of his right arm and was unable to speak or swallow.
Through his rehabilitation Ed has managed to regain some of his speech and can swallow some food. He suffers from severe headaches and right shoulder pain. Ed is also at increased risk of developing epilepsy.
He said: "My last recollection was re-joining the M1 and then I remember waking up in A&E with Lucie there. I couldn't get my words out and was very confused.
"As I started to be told what had happened I remember being quite frightened about what the future would hold. This became more apparent when I got home and Lucie and the rest of the family had to care for me.
"Before the crash I was very social and active. I enjoyed cycling, keeping fit and gardening. I often took part in local triathlons and had completed Mount Ventoux which is part of the Tour de France route.
"While things have started to get better thanks to the care I'm receiving, I continue to be in a lot of pain and suffer from headaches. Even things such as putting on a coat or socks are difficult.
"I've always provided for my family and not being able to return to work to the extent I was before the accident is a major worry.
"Now I'm often forgetful and paying attention to detail is now difficult.
"However, I'm determined to keep focusing on my recovery and regaining more of my life."
Lucie added: "The last couple of years haven't been easy but we're so proud of the progress Ed has made and the determination he shows every day.
"We often have to remind him of how far he's come. It's important that people realise that people can still have an injury while not having any physical signs or cuts or bruises.
"We also hope our story acts as a warning for the need for people to take care on the roads."
Action for Brain Injury Week runs from 28 September to 4 October. Organised by the charity Headway this year's campaign is Memory Loss: A Campaign to Remember.
For more information visit www.headway.org.uk/news-and-campaigns/campaigns/memory-loss-a-campaign-to-remember/
Find out more about Irwin Mitchell's expertise in handling serious injury cases