Legacy Of Leeds Woman June Hancock Lives Through Research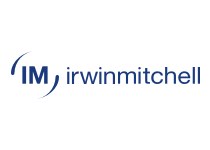 23.10.2020
Lawyers And Charity Speak Out On 25th Anniversary Of Landmark Legal Victory
As a child, June Hancock spent many afternoons playing on the loading bays of a Leeds asbestos factory very close to where she grew up, completely unaware of the dangers lurking.
June and her friends innocently jumped around on bales of asbestos, creating clouds of dust and fibres in the air around the JW Roberts site in Armley. The youngsters also enjoyed throwing asbestos 'snowballs' at each other, and playing hopscotch in the dust. Unbeknownst to them, it was a ticking timebomb putting their health at risk.
At that time, the long-term effects of the hazardous substance – dubbed "the silent killer" or "killer dust" – were unknown to the residents living near to the factory. However, in October 1993, June was diagnosed with mesothelioma at the age of 57. A terminal cancer of the lining of the lungs, pleural mesothelioma is invariably associated with exposure to asbestos, often decades previously.
Following her diagnosis, June, who had lost her mother to the same illness a number of years previously, instructed specialist lawyers at Irwin Mitchell to launch a legal battle regarding her environmental exposure to asbestos.
On 27 October 1995, the legal team helped her secure a landmark victory after arguing that factory owner J W Roberts Ltd (part of the Turner and Newall group of companies) should be held responsible for the exposure suffered by residents living in close proximity to the Armley site.
June's case was the first of its kind to be brought to court by someone diagnosed with mesothelioma who had not previously worked with asbestos. She was awarded a five-figure sum by Mr Justice Holland, the trial judge.
Very sadly, June, a mother-of-three, passed away in July 1997, aged 61. However, her legacy of raising awareness of this asbestos-related cancer continues 25 years on from the judgment thanks to the work of the June Hancock Mesothelioma Research Fund (JHMRF).
The charity, which was established shortly after June's death in 1997, raises vital funds for a range of ground-breaking research projects and activities supporting people with mesothelioma. It also campaigns to raise awareness of the disease and the risks associated with asbestos.
To date, more than £2million has been raised.
Adrian Budgen, the national head of the asbestos-related disease team at Irwin Mitchell, represented June in her landmark battle for justice. He is also a trustee of the JHMRF.
Expert Opinion

"June was a truly remarkable woman and became a great friend to me.

She demonstrated such courage and bravery throughout her legal battle with T&N and the pioneering work she undertook to achieve justice for mesothelioma sufferers lives on through the June Hancock Mesothelioma Research Fund.

Her victory paved the way for others similarly afflicted to seek justice, and the charity continues to honour June's memory with its research projects. I am very proud to have been a part of it all.

Sadly, we still see many cases where people have developed mesothelioma after being exposed to asbestos through no fault of their own, and we will continue June's campaign to raise awareness of this terrible disease and the dangers of asbestos."

Adrian Budgen – Partner
In February 2019, the JHMRF announced three new projects supported by grant awards.
The Rachel Dodds Award is the charity's first award for peritoneal mesothelioma. The study, led by experts at Cambridge University, will lay the foundation for future research into the disease.
The pump-priming grant, awarded to specialists at the University of Surrey, promotes patient involvement in mesothelioma research and is helping to ensure that patient priorities are considered when funding decisions are made.
The third grant was awarded to an expert at Edinburgh University to support his study into a new approach to treatment by targeting the development and progression of mesothelioma.
Dr Kate Hill, trustee of the June Hancock Mesothelioma Research Fund, said: "June was such an inspiration to us all and we are privileged to still be continuing her legacy through our ground-breaking research.
"We have supported more than 20 research projects over the years, thanks to grants and the generosity of people who have donated to the fund. This has led to vital advances in treatment and care for mesothelioma patients, and we look forward to helping develop new ideas that could help improve and extend the lives of those affected."
Find out more about Irwin Mitchell's expertise in handling asbestos-related disease cases