Leeds Woman Seeks Help On School After Asbestos Cancer Diagnosis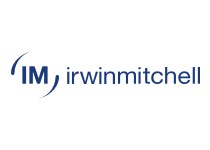 03.07.2020
Information Sought On Allerton Grange School In 1970s
A Leeds woman diagnosed with asbestos-related cancer has joined with legal experts to call on former pupils and staff from one of her old schools to help her gain answers regarding how she developed the illness.
Rosemary Hall, 60, who moved from Ealing to the city with her family when she was seven, was diagnosed with mesothelioma in September 2019 following participation in an early screening trial in Leeds.
A cancer of the lining of the lung, mesothelioma is a terminal condition which is most commonly associated with exposure to asbestos fibres.
After receiving the shocking news, Rosemary instructed specialist asbestos-related disease lawyers at Irwin Mitchell to investigate her illness and how she may have come into contact with the deadly substance.
Now, as part of their ongoing efforts, the legal experts are calling for any former pupils and staff who attended or worked at Allerton Grange School in the early 1970s to come forward and shed some light on whether exposure may have taken place there.
Expert Opinion

"Months on from her diagnosis, Rosemary is still understandably devastated by the news and is keen for answers as to how the illness has emerged.

We see far too many people affected by asbestos exposure decades on, and mesothelioma is a particularly horrible disease to suffer.

Through our initial investigations, we understand that work related to asbestos was carried out at Allerton Grange School during Rosemary's time there. As such, we would be keen to hear from any pupils, staff, cleaners or caretakers who may have attended or worked at the site during the period in question.

Any information could prove vital as we look to secure the answers that Rosemary clearly deserves."

Nicola Handley – Associate Solicitor
Rosemary attended Allerton Grange School from 1971 and 1976, but recalls a period around 1973 when the school was closed for some work.
She explained: "I remember that time so well, as my daily routine was that I stayed at home in the morning and then went to Roundhay School in the afternoon. I've mentioned this time to my partner Paul and other former students and all of them have said they think the closure was due to asbestos.
"I think it was closed for between six months to a year and when we returned some lessons were in portacabins."
She added: "Getting the news about my mesothelioma was simply devastating and it just raised so many questions. I want to know how this happened and I'm determined to get some answers regarding it all.
"I would be hugely grateful if anyone with information is able to come forward and help with my efforts – any detail could make a major difference."
Anyone with information is asked to contact Nicola Handley at Irwin Mitchell's Leeds office on 0113 220 6233 or email Nicola.handley@irwinmitchell.com.
Find out more on Irwin Mitchell's expertise in handling asbestos-related disease cases