Lawyers Support Urgent Action To Improve Sheffield's Jessop Wing Maternity Unit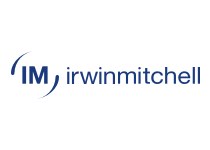 10.06.2021
CQC Rules Services Inadequate As Concerns About Deaths Of Mums And Transparency Identified By Inspectors
Specialist lawyers are supporting the need for urgent action to ensure patient safety after maternity services at a Sheffield hospital trust were classed as inadequate by a health watchdog.
The Care Quality Commission has downgraded services at Sheffield Teaching Hospitals NHS Foundation Trust's Jessop Wing from outstanding amid fears for the safety of mothers and babies.
The CQC raised concerns around a shortage of midwives on wards and the Trust not properly learning from safety incidents. The Trust had reported five deaths of women between October 2019 and December 2020 but only three were reported as serious incidents and investigated. Issues around a lack of transparency were also flagged by inspectors.
Lawyers representing families affected by birth injuries at Jessop Wing
Expert medical negligence lawyers at Sheffield based Irwin Mitchell have represented and continue to represent families affected by birth injuries at the Trust.
They are now calling on the Trust to ensure it upholds its pledge to improve safety.
Irwin Mitchell also represents hundreds of families affected by issues in maternity care. This includes the Shrewsbury and Telford hospitals scandal where the Ockenden review is investigating more than 1,800 incidents of maternity deaths as well as injuries to babies and mums.
Medical negligence lawyers campaign to improve maternity care
The law firm is campaigning to improve maternity services across the country and has also contributed to the Health Committee's Maternity Safety Call for Evidence.
Expert Opinion

"The CQC findings, particularly around deaths not being reported as serious incidents and investigated as well as lessons not being learned, are obviously very concerning.

"Sadly through our work we too often see the catastrophic consequences families are left to face following failings in maternity care.

"The safety of patients should always be the fundamental priority. However, sadly when mistakes do happen it's vital that these are thoroughly investigated and lessons learned. Transparency is key to upholding public confidence in the health service.

"While we welcome the Trust's pledge to take action it's imperative this action is meaningful and decisive to improve patient care." Julianne Moore – Partner
Jessop Wing: CQC identify 13 serious incidents and mum's deaths not recorded
The CQC carried out an unannounced inspection at the Jessop Wing, where around 6,200 babies are born a year, in March.
Before the inspection the CQC said it had been informed of five maternal deaths, however, only three had been reported on a dedicated national system, and investigate as serious incidents.
Overall there had been 13 serious incidents reported by the Trust between June 2019 and December 2020.
The CQC also raised concerns about the skills and competence of staff. It said it was not assured management had the skills, knowledge and experience to run the service as well as implement change.
Action plan to improve patient safety at Sheffield's Jessop Wing
A number of conditions to improve patient care have been imposed on the Trust by the CQC. They include ensuring staff are qualified and skilled and that the correct processes for investigation serious incidents are in place.
The Trust said it has wasted 'no time' in addressing the issues raised.
Find out more about our expertise in supporting families affected by maternity issues at our dedicated medical negligence section. Alternatively to speak to an expert contact us or call 0370 1500 100.