Lawyers Secure Asbestos Settlement For Former Barnsley Labourer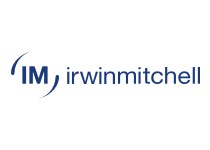 03.07.2020
Darlington Factory Workers 'Covered' In White Dust Left To 'Look Like Snowmen'
A Barnsley grandfather-of-two living with an asbestos-related cancer is warning of the dangers of the hazardous substance after lawyers secured a settlement.
Douglas McNichol was diagnosed with mesothelioma in May 2019. A cancer of the lining of the lungs, mesothelioma is most commonly associated with exposure to asbestos decades previously.
Following his diagnosis, Douglas, of Barnsley, instructed specialist asbestos-related disease lawyers at Irwin Mitchell to investigate how his illness developed. His legal team issued a case against Darlington Chemical and Insulating Company Limited after establishing that Douglas was most likely to have been exposed to the substance while he worked there as a labourer.
Douglas, 80, is now speaking out on his illness ahead of Action Mesothelioma Day on 3 July. It comes after his lawyers successfully agreed an amount from the insurers of his former Darlington-based employer which will fund the specialist treatment and support Douglas now requires.
Expert Opinion

"Douglas' case is yet another terrible reminder of the huge impact that asbestos exposure can have, with the consequences only becoming clear many decades after contact has initially taken place.

Mesothelioma is a particularly terrible disease to live with, and while nothing will change what has happened to Douglas, we hope this settlement will help him access the specialist care and treatment he requires.

Through our work, we sadly see many lives destroyed by asbestos. As such, Action Mesothelioma Day seemed the most appropriate time for Douglas to share his story in a bid to raise awareness and highlight the importance of research into finding a cure for this awful disease."

Simone Hardy – Senior Associate Solicitor
Douglas began employment with the Darlington Chemical and Insulating Company Limited in 1958. He worked as a labourer for a couple of months, carrying out general sweeping and unloading duties in all parts of the chemical works
Douglas' dad John and sister Stella also worked for the company, which was based in the Darlington area and was responsible for producing large quantities of insulation materials containing asbestos.
Douglas said: "The working conditions in the factory were heavily contaminated with asbestos dust. Many of the workers, including my father, looked like snowmen at the end of the working day – they were literally covered in white dust."
In March 2019, Douglas developed a dry cough and began complaining of breathlessness. He went to see his GP, who referred him to hospital by ambulance. He was discharged after a few days, but was readmitted a couple of weeks later where he underwent a series of tests including a CT scan and lung biopsy.
He was diagnosed with mesothelioma around two months later in May 2019.
Douglas has been married to wife Norma, 78, for 55 years. The couple are parents to two sons, Alistair and Andrew, who sadly passed away in September 2018. They also have two grandchildren, Robert, 22, and Lauren, 17.
Douglas said: "Being diagnosed with mesothelioma has had a devastating impact on us all. The news came as such a shock to me and Norma, and we are still struggling to accept what it means for us.
"Since I found out, my health has slowly deteriorated and I now find that I am unable to enjoy a lot of the leisure activities I used to, including playing in the Salvation Army Band and maintaining our garden.
"I can take our dog for short walks using my mobility scooter, but long ones are no longer an option. To make things worse, Norma has been suffering problems with her knee and ankle, which has affected her mobility a bit.
"The past couple of years have been terribly difficult, firstly having to cope with losing Andrew and then finding out I have cancer. I cannot change what has happened, but I want to enjoy my life with Norma and my family as much as possible.
"I am grateful that I now have the answers I needed as to what caused my illness, and thankfully the settlement will ensure I have access to further treatment and support in the future."
Action Mesothelioma Day is on 3 July. The day aims to raise awareness of the incurable disease, remember those affected by it and help fund research into finding a cure.
Find out more on Irwin Mitchell's expertise in handling asbestos-related disease cases