Lawyers Express Concern Following Reports Of Outbreak of Legionnaires Disease In West Midlands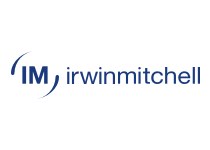 15.09.2020
Investigation Underway To Trace Source Of Outbreak
Specialist Public health lawyers at Irwin Mitchell have spoken of their concern following reports that six people are in hospital in the West Midlands with suspected Legionnaires' disease.
Eight cases were reported in the West Bromwich area last week and Public Health England (PHE) is investigating the possibility of a common source between them.
The Health and Safety Executive, together with Sandwell Council are assisting Public Health England in investigating the outbreak.
Legionnaires' disease is a serious infection, caused by the legionella bacteria. Usually caught by breathing in droplets of contaminated water as a result of water systems not being maintained properly, the disease can prove fatal or lead to long term medical conditions.
Irwin Mitchell have vast experience of providing support to people affected by the legionella bacteria and in recent years have represented a number of victims affected by major outbreaks. The team notably represented the families of 21 people affected by a fatal outbreak caused by a hot tub display in a JTF Warehouse retail store in Stoke-on-Trent in 2012. The company was fined £1m after 21 people became seriously ill and three of them sadly lost their lives as a result of their illness. The firm also notably acts for the family of Elaine Brown who sadly died from Legionnaires ' disease after staying at the Feathers Hotel in Ludlow in the summer of 2017.
Expert Opinion

"Sadly through our work we see too many cases involving the devastating consequences of Legionnaire's disease and we welcome the actions of public agencies to investigate.

"While we don't yet know the source of this latest outbreak these cases should act as a warning to everyone to take the necessary steps to prevent the disease.

"Earlier this summer, as businesses began to reopen after months of lockdown, we cautioned employers preparing to reopen the need to be aware of the risk of legionella contaminating water supplies after long periods of disuse to ensure employees could return to their workplaces in safety.

"It's important not to underestimate the very real risks still posed by legionella. Enormous amounts of legionella can build up in water undisturbed for prolonged periods and the legal duty to protect people from legionella remains, despite the 'new normal' we all have to get used to." Jatinder Paul – Senior Associate Solicitor
---