King's Lynn Man Fatally Injured In Crash Will Never Meet His Son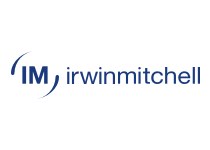 23.09.2020
Laser Assistant Died Aged 27 After Car Collided With Tree
The fiancée of a man from King's Lynn fatally injured in a crash is urging drivers to stay safe after speaking out on the "devastating" loss she is still struggling to come to terms with.
Craig Cooke was a passenger in a car being driven by his friend when it collided with a tree in Norfolk in September 2018. Craig was airlifted to hospital, having sustained a catalogue of injuries including a traumatic brain injury. He was put into an induced coma.
He died from his injuries five days later, aged 27. At the time of his death, Craig's fiancée Phillipa Escott was pregnant with their first child.
After Craig's death, his childhood sweetheart Phillipa instructed expert road accident lawyers at Irwin Mitchell to investigate what happened. Her legal team have assisted Phillipa in securing the future of the couple's child and provided the specialist support she requires to overcome the ordeal.
Expert Opinion

"The past few years have been incredibly difficult for Phillipa, and she understandably remains heartbroken after losing Craig, especially at a time when they should have been looking forward to having a baby.

Through our work, we come across many families destroyed as a result of road accidents which are often avoidable. Phillipa now has to face a future without her partner, while her son will grow up without his father.

Nothing can make up for Craig's death, but we are pleased to have helped her as she continues her attempt to come to terms with the pain she has suffered.

We also hope that Phillipa's experience will act as a warning to road users to take care at all times."

Ruth Booy – Partner
Craig was a front seat passenger in a car being driven by his friend on 17 September 2018. As they travelled along Castle Rising Road in King's Lynn, his friend lost control of the vehicle and it collided with a tree.
Craig regained consciousness at the scene and was airlifted to hospital. He was found to have sustained a severe brain injury with internal haemorrhaging, along with 12 fractured ribs and lacerations to his left kidney and spleen, as well as a broken right arm. Both his lungs had also collapsed.
Craig was put into an induced coma, from which he never woke up. He died on 22 September.
On 1 May 2020 at Norwich Combined Court the driver was convicted of causing death by careless driving.
Laser assistant Craig and Phillipa had been together for around seven years, and engaged for two months, when he died. They had just bought their first house together and Phillipa, a dental practice manager, was six months pregnant with their first child.
Two years on, Phillipa, 27, said: "We are all still struggling to come to terms with what happened. It's almost impossible to comprehend how sudden it all was. One day our life was completely normal and we were decorating the nursery in preparation for the arrival of our baby, and the next Craig is no longer with us and our life is tragically different.
"I met Craig when I was 13. We started going out five years later and had been a couple ever since then. We were looking forward to spending the rest of our lives together, and it's still so devastating to know that won't happen. Even worse is that our son will never get to meet his dad but he'll grow up knowing all about Craig and how much he would have adored him.
"Losing Craig is the hardest thing I have ever had to deal with, and I know that nothing will ever bring him back. The only thing I can hope for now is that drivers will realise that lives can be destroyed by not taking care on the roads.
"I'm so grateful for the support I've had in the last two years. It's been such a difficult time and I wouldn't want anyone else to go through the pain I have."
Find out more about Irwin Mitchell's expertise in handling serious injury cases