Irwin Mitchell Recognised As Leading Law Firm For Resolving Legal Disputes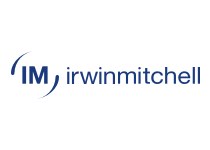 16.09.2020
Litigation Tracker Names Irwin Mitchell As Top Three Firm For Summer Court Cases
Irwin Mitchell has been confirmed as one of the leading firms involved in legal disputes throughout the Summer of 2020.
Figures from The Lawyer show that Irwin Mitchell was one of the top three busiest law firms in UK courts throughout July and August despite the Covid-19 restrictions in place.
For many years Irwin Mitchell has been amongst the most active law firms in the UK courts including the High Court, Court of Appeal and Supreme Court. Through the past six months Irwin Mitchell has been involved in several pilots with courts services helping to digitalise the process and move from paper to electronic bundles and utilising video technology to helping cases to progress.
The law firm has 140 Partners leading litigation teams across the country helping both individuals and businesses to resolve their legal and financial disputes. The team carries out all manner of legal and financial cases from arguments over wills, trusts and estates; divorce; property disagreements or commercial disputes for businesses.
Irwin Mitchell has a strong reputation for taking on the most challenging cases and having a large support network of experts allows them to find innovative solutions to legal problems and funding queries.
Despite the firm's impressive track record in the highest courts, most people understandably may want to avoid going to court if possible, and the law firm is proud to settle over 80% of its cases out of court.
Expert Opinion

"We're specialists in helping people to protect what matters most to them through legal and financial disputes and we take time to appreciate what it is our clients want to achieve from the outset of a legal problem.

"Sometimes cases can be resolved amicably by mediation, and we are at the forefront of pilots to increase the use of alternative dispute resolution techniques in many different areas of law. Other cases require us to push boundaries and we have a track record of successes at the highest courts in the land, often finding innovative solutions which have helped to change the law for the better.

"We understand what people are going through and are here for our clients at every step of the way. If it matters to you, your family or your business, it matters to us." Andrew Tucker – Group Chief Executive & Partner