Irwin Mitchell Launches Crowdfunding Campaign For Son Seeking Mother's Wills Reinstated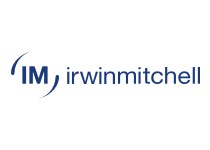 03.07.2020
John Clitheroe Instructs Will Dispute Experts To Reverse High Court Decision
Leading national law firm Irwin Mitchell has been instructed by John Clitheroe, who has today launched a crowdfunding campaign to help pay for his appeal for his mother's two wills to be reinstated.
The battle between John and his sister, Susan Bond, has been waged since their mother Jean Clitheroe's death in 2017, and was heard by a Deputy Master in March this year. The judgment was delivered in May 2020, ruling both of Jean's 2010 and 2013 Wills invalid because of mental capacity issues Jean allegedly displayed after the death of her daughter, Debs, in 2009.
John Clitheroe has now instructed expert will dispute lawyers at leading national law firm Irwin Mitchell to begin work on the Appeal case seeking to overturn the ruling. Today John launches a crowdfunding campaign to support his cause; John is seeking to raise £5,000 by 1 August to cover court and legal fees.
Experts involved in the case on both sides found there was nothing in Jean's medical records to suggest any mental capacity issues; the day before her death, doctors deemed Jean to had capacity to make decisions about her own care. Several witnesses involved in the case unilaterally agreed that Jean was known to be 'strong in character'.
Experts in the case also found the reason Jean cut Susan out of her will was entirely focused around the latter's actions concerning Jean's other daughter, Debs, in her final days and didn't involve John.
Expert Opinion

"This is a situation nobody wants to be in after the loss of a loved one. Our client cared for his mother for many years; he has found the court process to be emotionally exhausting, but strongly believes his mother had mental capacity up until her death.

"Mr Clitheroe stands by the belief that the two wills were valid, and it is notable that the High Court judge found that our client had not encouraged a bitter relationship between his mother and his sister.

"Experts read 40 years' worth of his mother's medical records and found no evidence of cognitive impairment. The fact that Mr Clitheroe's mother went to extensive efforts to record her testamentary wishes – she made two consistent wills, three years apart, instructed solicitors to prepare them and wrote a detailed letter of wishes to explain herself – but they were overturned is of great concern to him on what has already been a fraught and upsetting situation after the loss of his mother.

"We're going to do everything we can to support John with his crowdfunding campaign and case. This is not just an issue which affects John – it's a matter of testamentary freedom." Nicola Bushby – Partner
Background
Jean Clitheroe died in 2017, leaving almost the entirety of her estate to her son, John. While two Wills had been made and validly executed , her daughter Susan Bond was cut out of both; Jean said Sue was 'a shopaholic and would just fritter it away'; the second will made wider allegations of theft from the property of Jean's deceased daughter, Debs.
While John argued both wills were valid, Susan argued the allegations were untrue as Jean had a complex grief reaction to Debra's death which poisoned her mind against Susan.
The judge found that while John hadn't interfered in Susan and Jean's relationship, there was evidence showing Jean suffered from an 'affective grief disorder' and that Susan had no noteworthy shopping habits. The 2010 and 2013 wills were both struck out and Jean was ruled to have died intestate.
John is now looking to appeal the decision. For more information on how to help John, you can click here.
If you have any concerns with your loved ones about mental capacity, click here for how we can help or call 0370 1500 100.