Great Yarmouth Man Speaks Out About Cauda Equina Syndrome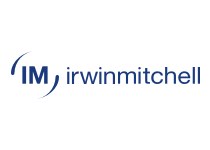 30.09.2020
---
Want to share your news with your industry? Get your article ranked for $10.
---
Top 1000 Companies Ranked by Revenue – in Multiple Sectors / Countries. Only $99
---
Raising Awareness Of Serious Spinal Condition
A former painter and decorator from Great Yarmouth has instructed specialist lawyers to investigate after he was diagnosed with a life-changing spinal condition.
Alex Nichols attended the accident and emergency department at James Paget Hospital in December 2018 with severe lower back pain. He was discharged just before midnight without follow up. Three days later, Alex was diagnosed with cauda equina syndrome – a condition that occurs when the nerves at the bottom of the spinal cord are compressed and damaged.
Alex, 32, has now made a limited recovery through rehabilitation. His mobility remains impaired and as a result he has been unable to return to work.
Following his diagnosis, he instructed medical negligence experts at national law firm Irwin Mitchell to investigate the care he received under James Paget University Hospitals NHS Foundation Trust and East of England Ambulance Service NHS Trust and help him access the specialist treatment he now requires.
Irwin Mitchell is part of a legal panel established by the Cauda Equina Syndrome Association (CESA) with the aim of improving access to advice and support for sufferers of the condition. With the charity's awareness day approaching on 1 October, Alex is now joining with his lawyers to help increase knowledge of the condition and the effects it can have.
Expert Opinion

"Alex has had a terribly difficult time following his diagnosis of causa equina syndrome almost two years ago, and he continues to suffer the life-changing effects of the condition every day.

Cauda Equina Syndrome Association's awareness day provides the perfect opportunity for Alex to share his experience and raise awareness of the condition which is still widely unknown about."
Gurpreet Lalli – Associate Solicitor
Alex, who is married to Louise and has two children, was putting on his socks during the morning of 14 December 2018 when he felt pain down the lower left side of his back.
His condition deteriorated throughout the day and his brother-in-law and stepdad drove him to James Paget Hospital. Alex was discharged after doctors examined him.
On 16 December, Alex began complaining of chest pains. He was taken to James Paget Hospital by ambulance after Louise called 111.
An MRI scan was carried out on 17 December and Alex was transferred to another hospital where a spinal surgeon confirmed he had complete cauda equina syndrome.
Now, nearing two years on from his diagnosis, Alex has been unable to return to work and still struggles with day-to-day activities.
He said: "My life has totally changed since my diagnosis. I was so used to being very active and being able to provide for my family. Now everything is completely different.
"I have lost sensation in my right leg from the knee downwards and I have to use a wheelchair for getting around due to weakness. I also have problems getting in and out of the house with my wheelchair which means I don't go out much now. Having to deal with all this has also had an effect on my mental health.
"I worry about what the future may bring for me and my family.
"While I can't change what has happened to me, I hope by raising awareness of the condition, I might be able to stop this from happening to anyone else."
According to the CESA, more than 1,000 cases of cauda equina syndrome are recorded in UK spinal centres every year. The charity estimates there are three cases for each officially recorded, suggesting thousands are living with the condition who may be entitled to help. Its awareness day on 1 October is being held to raise awareness of the symptoms of cauda equine syndrome and the support available.
'Red flags' include lower back pain, sciatica and leg weakness as well as bladder, bowel and sexual dysfunction. Anyone with symptoms should seek medical attention, particularly if pain is accompanied by tingling or numbness around the bottom and started after an accident.
Find out more about Irwin Mitchell's expertise in handling medical negligence cases