Family Of Worcester Engineer Appeal For Help On Asbestos Death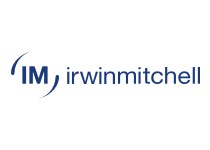 30.06.2020
Appeal For Information Regarding Lea Castle Hospital And James Ward (Worcester) Ltd
The family of a former heating engineer from Worcester have launched an appeal to establish how he contracted the asbestos cancer which claimed his life.
Father-of-three Reginald William Willis died just a few months after he developed symptoms including shortness of breath and with fluid on his lungs. It was only after his death following a post-mortem examination that his family knew he had mesothelioma – a cancer of the lining of the lung associated with exposure to asbestos materials, often decades previously.
Following his passing, the 89-year-old's family, including widow Florence, 91, instructed specialist asbestos-related disease lawyers at Irwin Mitchell to investigate the illness which took his life and whether it may have been linked to jobs he had held.
Now, as part of their ongoing investigations, the legal experts are keen to hear from anyone who may have information on the working conditions Reginald would have faced during his time as a maintenance engineer at Lea Castle Hospital during the 1950s, and he held a similar role at James Ward (Worcester) Ltd from the late 1950s up to 1963.
The appeal is being made ahead of Action Mesothelioma Day on 3 July.
Expert Opinion

"Reginald was a much-loved husband and father and his family remain devastated by their loss. As he was such a private man, his loved ones only found out about the illness which took Reginald's life following the post-mortem examination.

Understandably the family have a number of questions about where Reginald was exposed to asbestos. With that in mind, they remain desperate for answers regarding how he developed the illness.

We would be hugely grateful to anyone who may be able to come forward with information about the companies and help us establish the answers Reginald's family deserve."

Iain Shoolbred – Senior Associate Solicitor
Reginald and Florence were married for 66 years and had three sons Leslie, 65, Graham, 64 and 62-year-old Brian.
The family moved from Worcester to Kidderminster after the birth of Leslie in 1953, when Reginald started as a maintenance engineer at Lea Castle Hospital. The role saw him work on boilers and associated pipework, replacing old systems and carrying out repairs.
His family recall him talking about working with asbestos during this time, including how he would have to remove and reapply lagging to the systems he worked on.
After Brian was born in 1957, they moved back to Worcester and Reginald took a job at James Ward (Worcester) Ltd, which was a plumbing and heating firm. It is understood that his work was similar to what he did at the hospital, while he also told his family about working with products including asbestos rope and flues during his career.
After leaving James Ward, Reginald worked in a variety of roles for different companies including reading gas meters and as showroom manager and an office clerk.
Reginald started feeling unwell in late 2016. He died in July 2018.
Reginald's son Leslie said: "The entire family were devastated to lose Dad and we all still miss him so much. He was a fantastic husband and father who was never happier than when spending time with his family. He was also a keen ballroom dancer in his youth, a hobby that he was able to return to after his retirement.
"It was a huge shock to be told that he died of mesothelioma. Before then we had never heard of it, let alone know what it was but our family are now only too aware of what mesothelioma is and how the effect it has on those diagnosed with it.
"We would be very grateful to anyone who may be able to come forward and provide some insight into these companies and help us get the answers we are desperately seeking."
Reginald's loved ones are making the appeal ahead of Action Mesothelioma Day on 3 July, which campaigns to raise awareness of this incurable disease, remember those affected by it and help fund research into finding a cure.
Anyone with information is asked to contact Martha Barnes at Irwin Mitchell's Birmingham office on 0121 214 5210 or email martha.barnes@irwinmitchell.com
Find out more on Irwin Mitchell's expertise in handling asbestos-related disease cases