Family Of Luton Man Killed In St Albans Collision Speak Out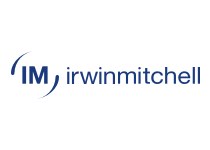 30.11.2020
Mother Of Victim Also Seriously Injured
The family of a man killed after a vehicle collided with his car in St Albans have spoken out for the first time after the driver of the other vehicle was sentenced.
Winston Chau, 36, from Luton died on 12 May 2018 after the car he was driving was involved in a head-on collision with another vehicle. His mother Cam was a front seat passenger in his car and sustained massive abdominal trauma including damage to her liver and bowel, as well as a fractured wrist and ribs and facial injuries.
Sadly, Winston died at the scene. Cam, who was 57 at the time, was taken to hospital.
Following on from the collision, Winston's family instructed expert serious injury lawyers at Irwin Mitchell to investigate what happened and to help Cam access the specialist treatment and therapy she requires to overcome her injuries.
Expert Opinion

"This is a truly awful case where a young man has been taken from his family so suddenly and in the most horrific circumstances.

Winston's family have had to cope with their loss, along with the life-changing injuries suffered by Cam.

Nothing will ever change what happened to Winston, but his family are urging people to be aware of the tragic consequences if they fail to take care on the road.

We are continuing to support Cam and her family in any way we can."

Claire Newstead – Partner
Winston and Cam were driving back from a family gathering when they were involved in the collision. Cam spent three months in hospital and is still affected by her injuries more than two years on. She is not yet back to work and it is not clear if she will ever be able to return. She has also struggled with both her mental and physical health since the crash.
Before his death, Winston worked for EasyJet. The company paid tribute to their late employee by naming a plane after him.
Winston's brother Lee and sister Helen said their lives have changed "drastically" following the incident.
Lee said: "Losing Winston has left a hole in my life that will never be filled. We all miss him terribly.
"What makes it worse is seeing the way mum has struggled since the accident, both with her injuries and having to face losing her son. It has been heart-breaking."
Helen said: "No words can describe what an incredible brother Winston was and the devastation we have felt since losing him.
"He will never see his niece and nephews grow up but they will be told what an amazing person he was.
"I would give anything to be able to turn back the clock to before the crash and stop both Winston and mum going off in the car at that moment. The only thing I can hope now is that lessons are learned from what we have gone through as I wouldn't want anyone else suffering the way we have."
At an earlier plea hearing, the driver of the other vehicle pleaded guilty to death by dangerous driving. On Friday, 27 November, he was sentenced to five years and three months in jail.
Find out more about Irwin Mitchell's expertise in handling road accident and serious injury cases